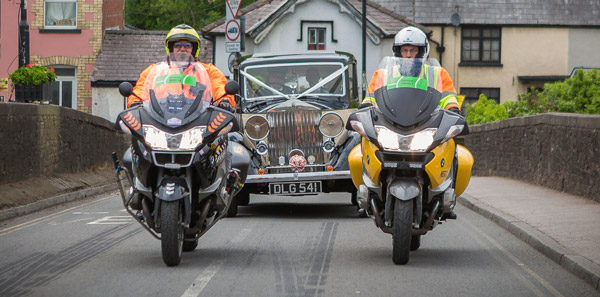 Photograph: Treasured Photography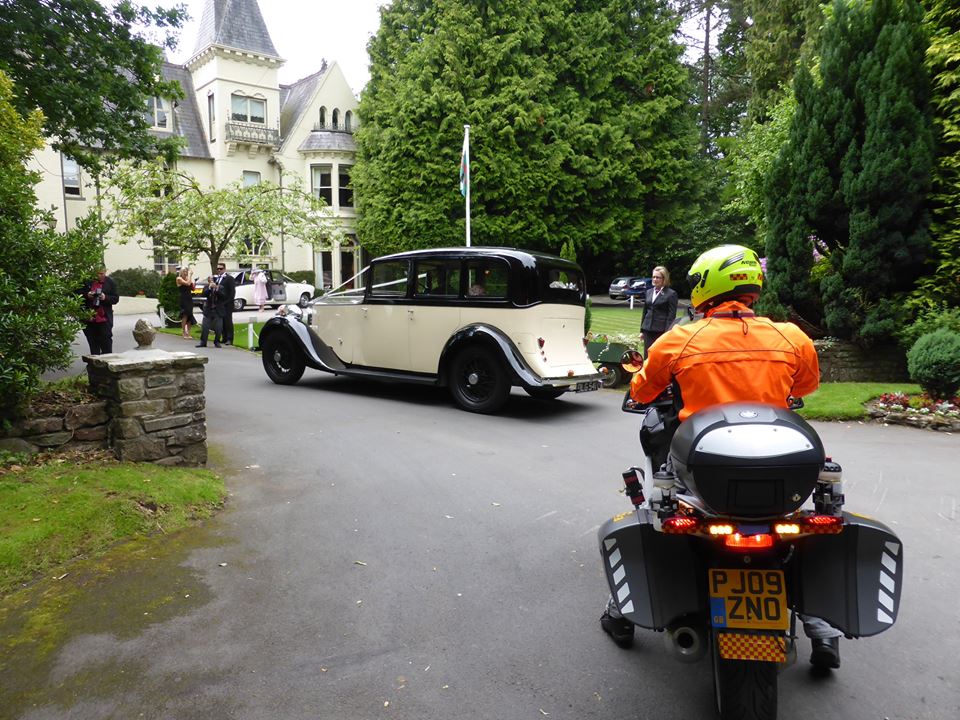 Having only been made aware that the Velothon would result in prolonged road closures in March 2015, the team at the Glen Yr Afon House Hotel, Usk faced a considerable amount of additional planning to make sure the day's events at the Hotel went to plan.
As a popular wedding venue in South Wales, the Hotel had a large wedding planned on both Saturday 13th June and Sunday 14th June - with a large group of wedding guests at each one. With the weddings being planned with two years notice (long before the Velothon was announced), staff were intent on assisting to resolve the problems posed by the access roads to the Hotel being closed from 7.30am to late afternoon.
Both couples were understandably anxious, upset and worried that the disruption would have a detrimental effect on their wedding plans but assurances and help from the Glen Yr Afon team helped them through the stressful time of planning around the Velothon.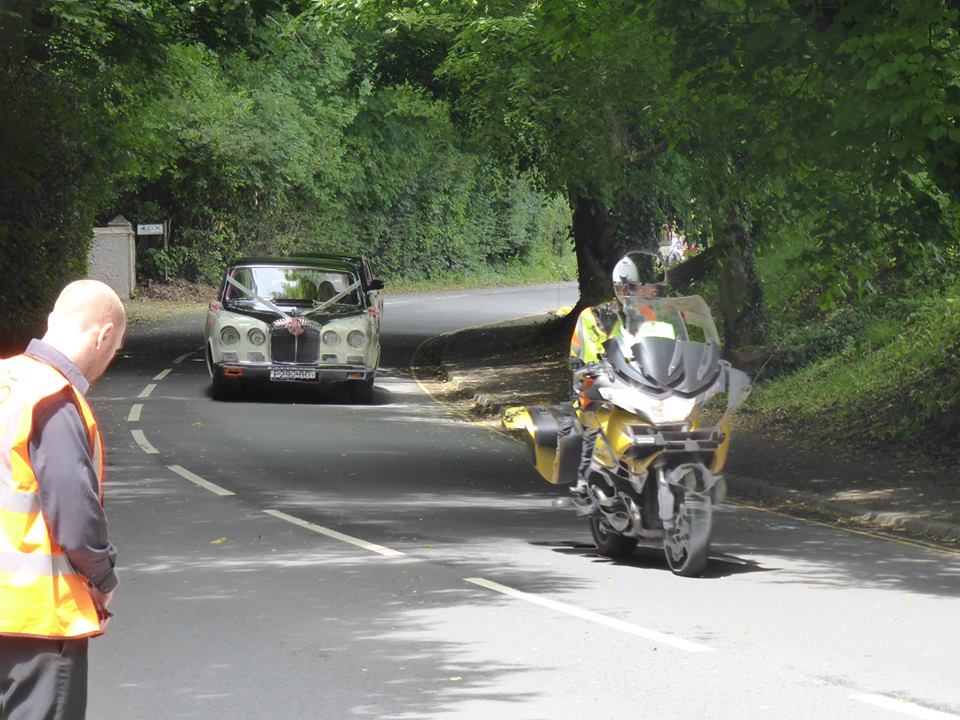 A lot of prior preparation and liaison with the event organisers took place in the weeks leading up to the Velothon and thankfully, on the day itself, the team were delighted to work with Phil and Dave who were the escort team assigned to make sure the Bride and the Bridal party arrived for the wedding on time! A blessing! Both were obviously experienced moto escorts and had plenty of common sense which helped enormously in the problems faced.
They promptly and efficiently escorted Saturdays wedding guests from the Hotel in a motor convoy, making sure they were safely placed on their journies back home. They then turned their attentions to collecting the Bride and escorting the wedding cars through the closed roads to the Hotel.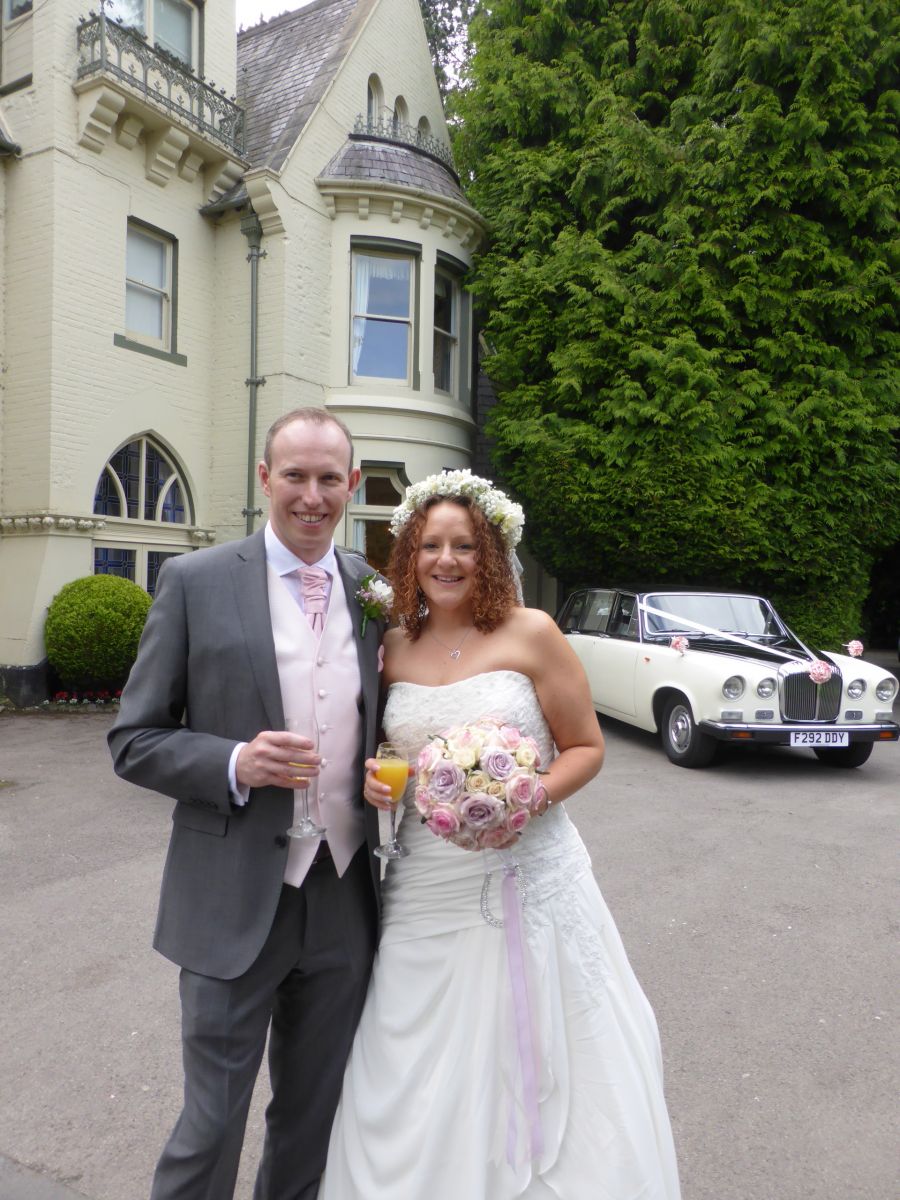 Meanwhile, at the Hotel staff were in constant liasion with the Marshall assigned to the Hotel entrance to liaise with Velothon colleagues to collect and escort the wedding guests arriving for the Sunday wedding. Many of the guests had travelled considerable distances to join the happy couple and staff were keen to make sure they were not unduly delayed in arriving in plenty of time for the day's celebrations.
Whilst sadly the Velothon led to many customers cancelling their bookings for Sunday lunch due to the road restrictions, those that were brave enough to make the journey were also catered for in the arrangements by being individually escorted in time for their Sunday lunch and birthday celebration!
In summary , the Hotel team did a first class job of helping make sure all of the guests experienced minimal disruption so their plans could go ahead.
Thank you team - and very best wishes to Mr and Mrs Newby who got married at the Glen Yr Afon House Hotel, Usk, on Velothon Wales day 2015!