Now it is normally safe to say that no two days are ever the same here at the Glen-Yr-Afon. A couple of weeks ago however was an exception and we ended up having not one, but two car photoshoots here! It was a pleasure to meet the owners of these fantastic vehicles and they were nice enough to let us take some lovely photographs of our own so all of you could see them too.
If anyone is a car lover these photoshoots would have made your day. It was very exciting and great to see the two totally different cars close up. The first photoshoot that took place here was of a beautifully maintained classic 1964 Austin Mini Cooper! All the interior of this car was totally original which made it even more impressive. It also helped that it was in the best colour ever (green!).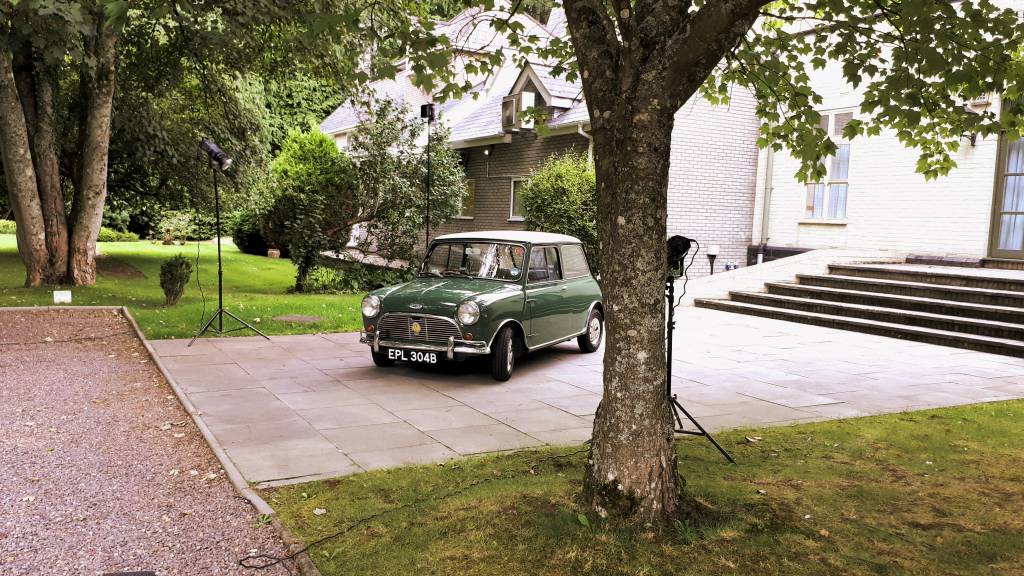 The photoshoot of the Mini was arranged by Kelsey Media Productions and this lovely car was being photographed by Gerard Hughes to feature in an upcoming issue of a classic car magazine, so everyone keep your eyes peeled for that!

The second of the photoshoots was quite different. This one was of a brand new 2018 Ford Mustang! The sharp clean lines of this car (and the size!) proved to be quite a contrast to the first shoot with the little Mini.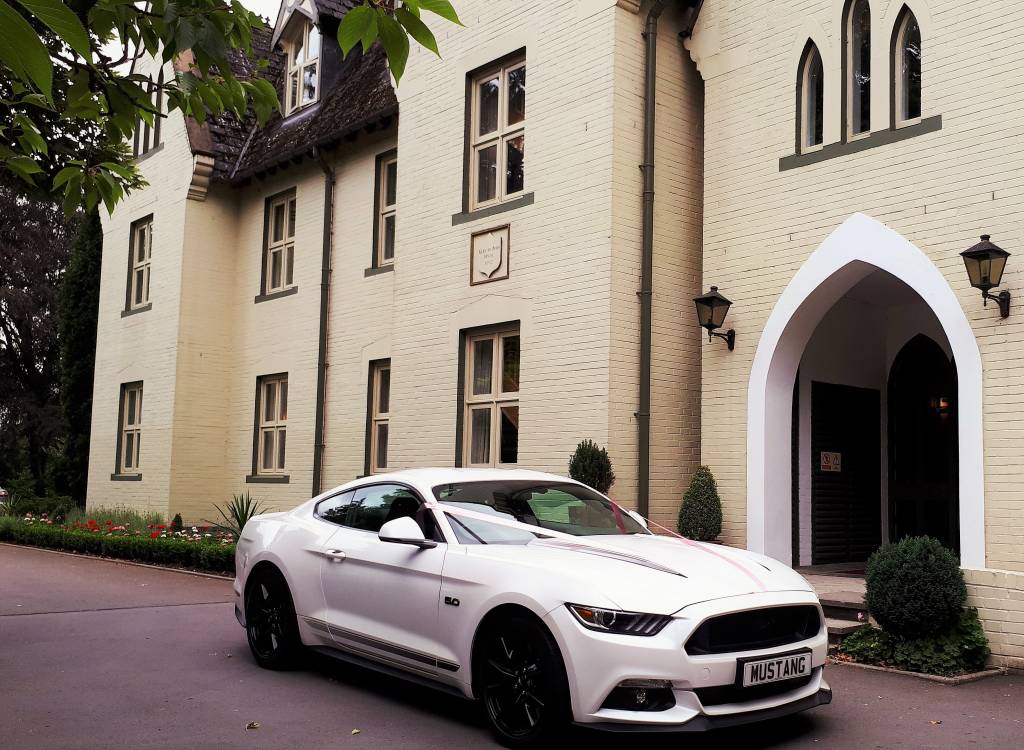 We also have some very good news for any petrol heads who might be reading this, prepare to get very excited because this Mustang can be hired for your wedding day! The company who are the lucky owners of this car are called 'Wedding Mustang'.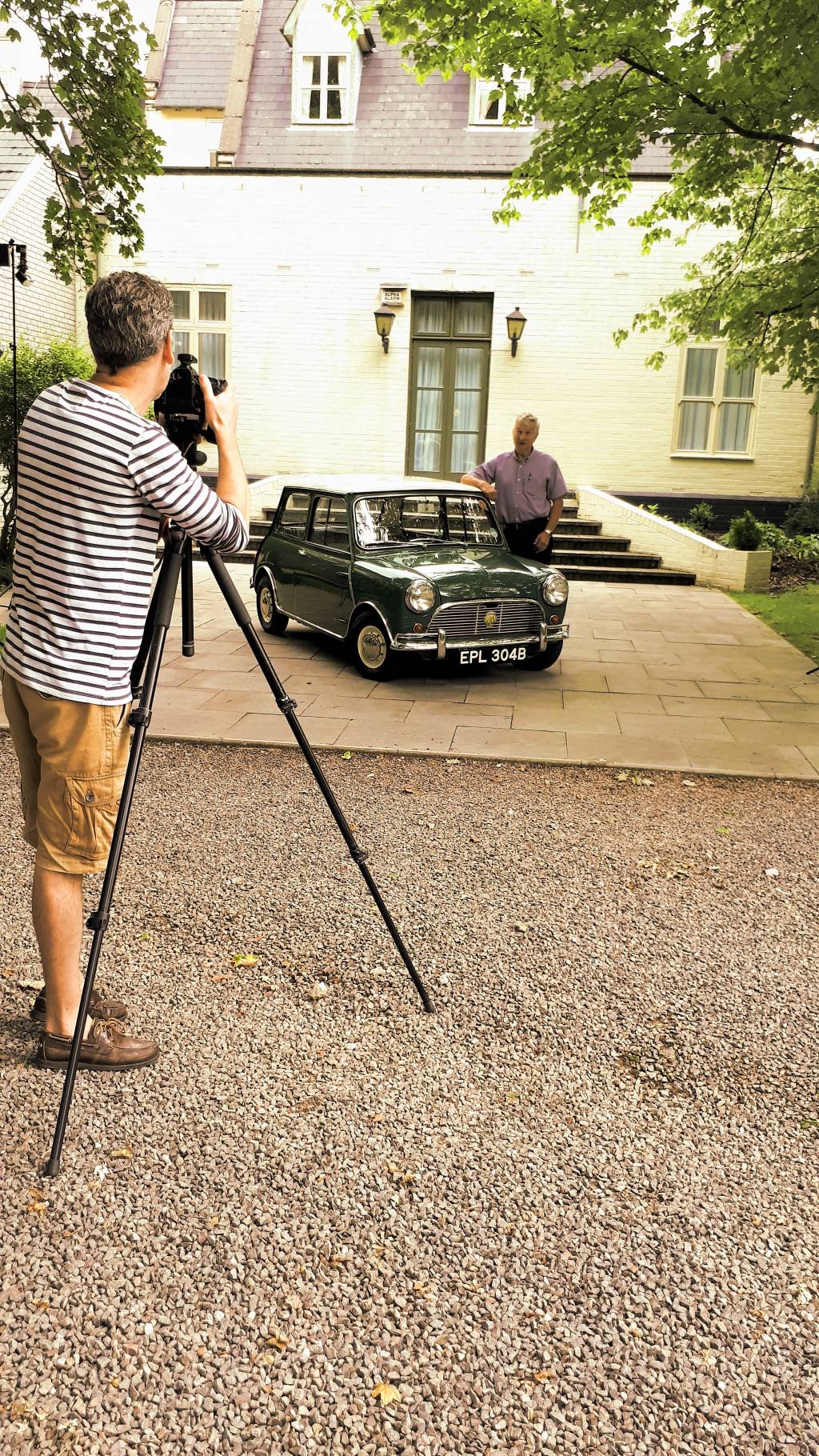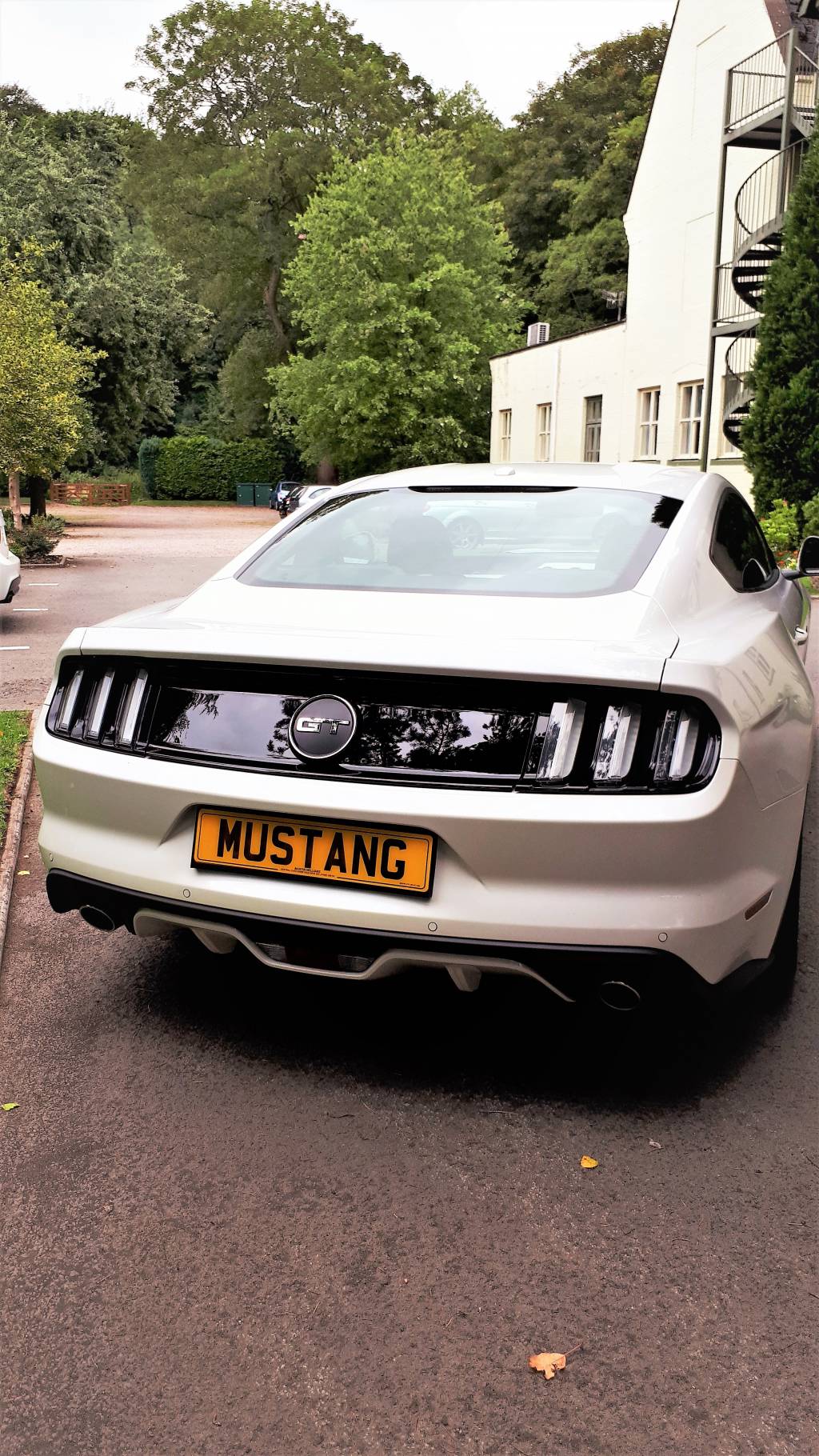 We would like to thank the owners again for coming to visit us, we had a great time!