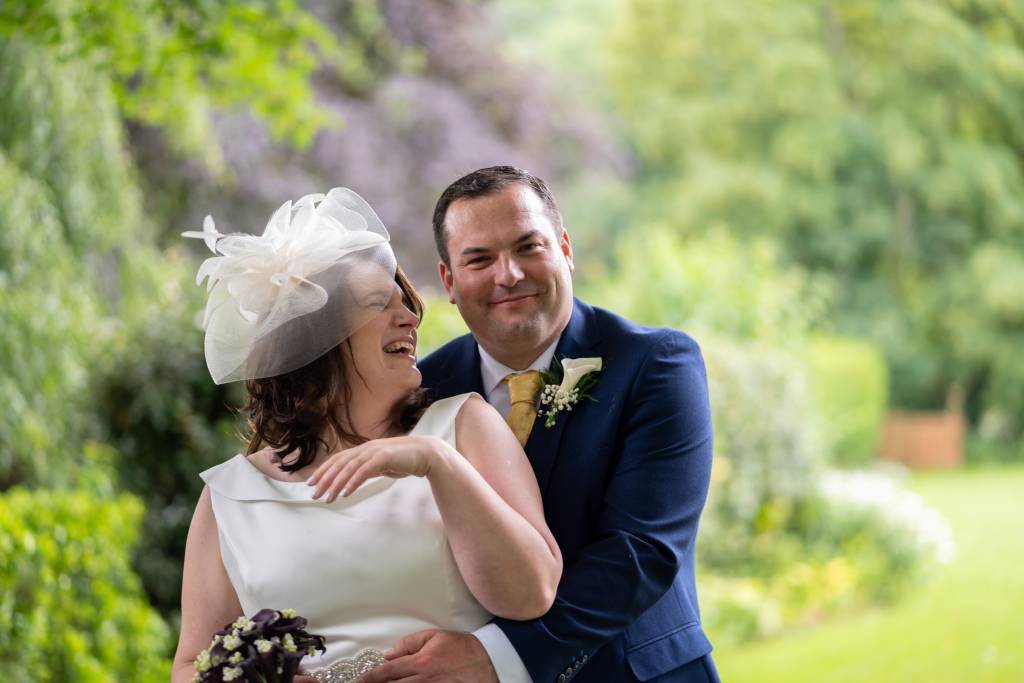 Mark and Donna had their wedding ceremony in our Ballroom on Saturday 2nd July. After many date changes due to the pandemic, they eventually had their dream wedding day with us - celebrating with 80 of their family and friends who travelled from all over the country to share their special celebration.
Donna's dress was so pretty - a knee length classic wedding dress - accompanied by the most stunning bouquet of black cala lillies and lilly of the valley.
The couple were keen to have a great family get-together as many of them hadn't seen each other for a while due to restrictions imposed during the pandemic. They made the most of a wedding weekend -lots of their guests stayed for two days with us - all enjoying time together the night prior to the wedding as well as the day itself.
They choose a selection of canapes to accompany their drinks reception after the ceremony whilst their photographs were being taken.
The atmosphere of the wedding day was fantastic which was enjoyed equally by all the guests and our team working with them. After their wedding breakfast, preparations started for their evening celebration with entertainment provided by our resident DJ and a very special surprise guest in the form of a Michael Jackson tribute act.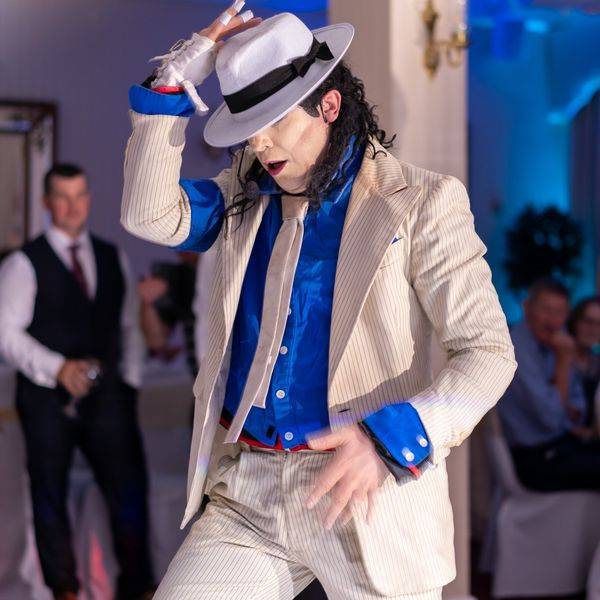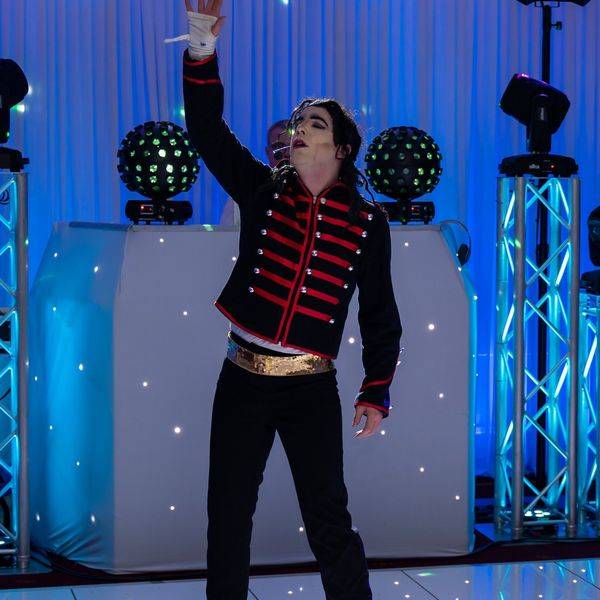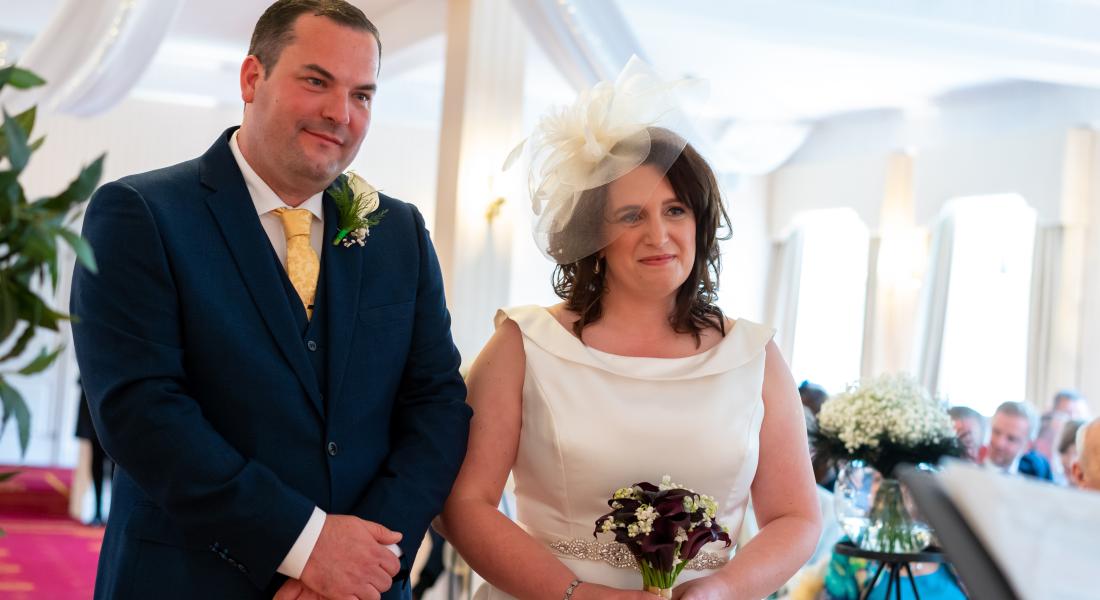 Feedback after their wedding day:
'There are no words to describe just how fantastic this place really is! We recently had our wedding weekend there and they blew us away with the incredible attention to detail and quality of the venue and the staff!
We spent the weekend with the team after many delays due to COVID and nothing was ever too much trouble for them both through the weekend and in the very long build-up. A warm and friendly welcome was given to all and the wedding was absolutely magical.
The service that you receive from the team led by Tim, Alex and Paul is 5* and the wedding which was all organised by the magnificent Carol Knight and Weddings at Glen yr Afon House Hotel was unbelievable. You can tell that the team (some of whom have been there for many, many years), really enjoy being there and have a genuine care for their client's satisfaction.
The value for money not only on the wedding packages but also the accommodation is excellent, and the food is unbelievable. I have travelled a lot through work and never had food in a hotel of the quality (or excellent portion size) as I had over this weekend. We had over 80 people eating and everyone highlighted the service and food as a particular highlight.
These guys are genuinely nice people and couldn't do enough to support us. The wait we had to endure was worth every day of delay and I couldn't compliment them enough. This was echoed by all of our guests who came to our wedding and stayed at the venue.
If you are looking for a hotel and accommodation in the area or are thinking about booking your wedding, ring these guys. You wont be disappointed. Carol Knight won't disappoint on the wedding front!
There aren't many businesses around now that still stand for traditional great service and looking after your clients, but these guys do and you can see it in every aspect when working with them.
We are eternally grateful to everyone on the team for creating a magical experience that will live with us forever! Thank you from the bottom of our hearts! We can never express how grateful we are!
Mark & Donna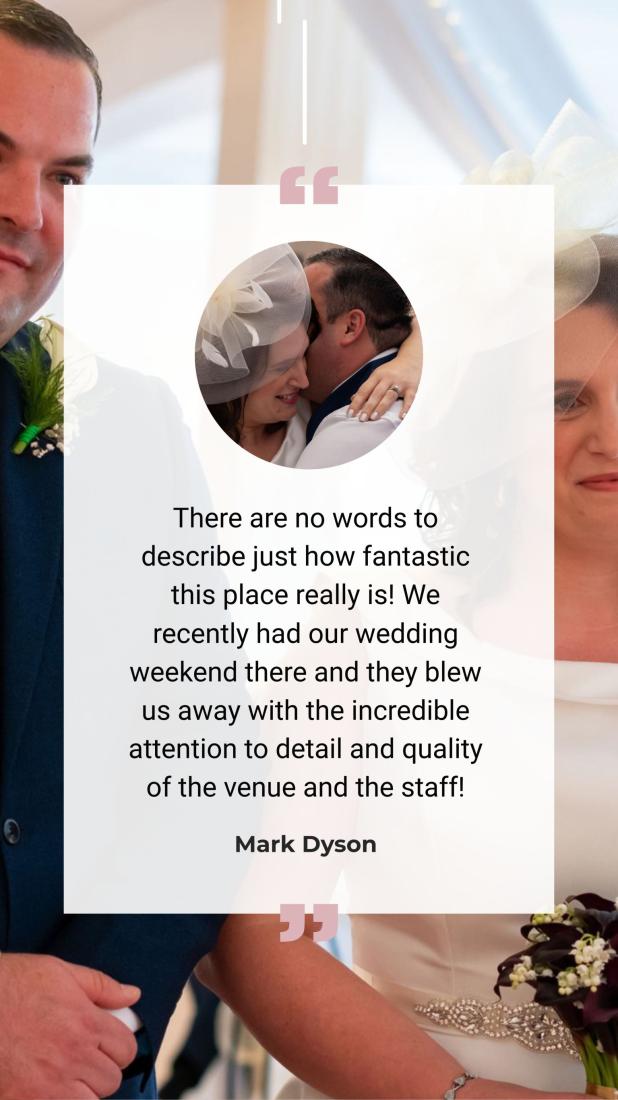 Supplier details
Mark and Donna chose many of our respected wedding suppliers when they attended our Wedding Fayres
Photographer: Capture The Moment, Cwmbran
Flowers: Love Lily, Abergavenny
DJ: DG Wedding Events
Chaircovers: Welsh Chair Cover Company
Michael Jackson Tribute: Danny Oliver

Our favourite pic of the day (with so many to choose from!)
We chose this one as we think it reflects how delighted they were to have finally said 'I do!'