It's not long left before the school holidays have finished so you probably want to make the most of the remaining time! If you think you've visitied everywhere and are falling short of ideas then look no further, we're here to provide you with a handy list of attractions here in South Wales to get you and your children out and about to enjoy the remainder of the summer break!
If you plan on making a small holiday out of your visit to South Wales we would be thrilled to welcome you, we offer a range of accommodation, even family rooms which are split over two levels (the children are bound to enjoy that!). If you fancy staying with us just give us a call on 01291 672302 to receive the best possible rate.
Continue on to see where we think is definitely worth a visit!

1. Big Pit National Coal Museum – Blaenavon
As well as an interactive and educational museum, the Big Pit is also a real coal mine. Ever wondered what it would have been like for the many men and women who would've worked in these coal mines, well you can find out here. The Big Pit offer underground tours in their famous mine which reaches a staggering depth of 300 feet! You even get the chance to wear the same equipment that a real miner would have worn. So if you fancy a day of exploration this could be the place for you.
Price: Free
Opening Times: 9.30am – 5pm daily (Last admission 4pm). Underground tours 10am – 3.30pm.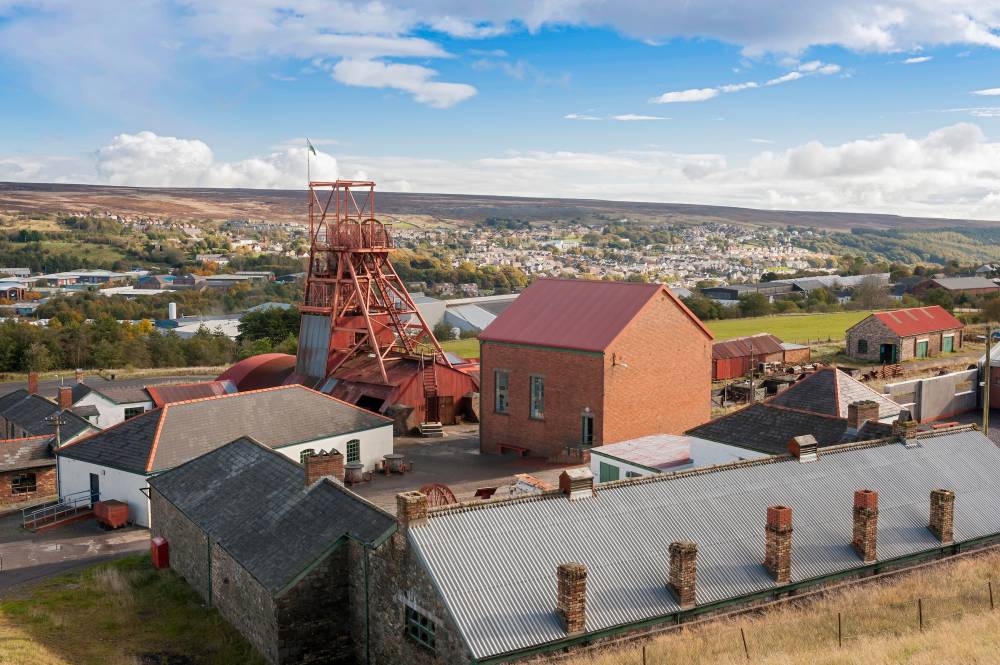 Image above: View overlooking the Big Pit Museum and the surrounding countryside. © Crown copyright 2018 (Visit Wales)
2. St Fagans National Museum of History – Cardiff
We may not have a time machine here at the Glen-Yr-Afon, but in St Fagans you wouldn't need one anyway. Take a step back into history and explore what life would have looked like all the way from the Iron Age to the 20th Century. St Fagans hosts a collection of buildings from all over Wales which were brought there by painstakingly (and very carefully) taking down each structure brick by brick and then rebuilding them on site. It is a magnificent day out to fill both child and adult minds with wonder and appreciation alike.
Price: Free
Opening Times: 10am – 5pm daily.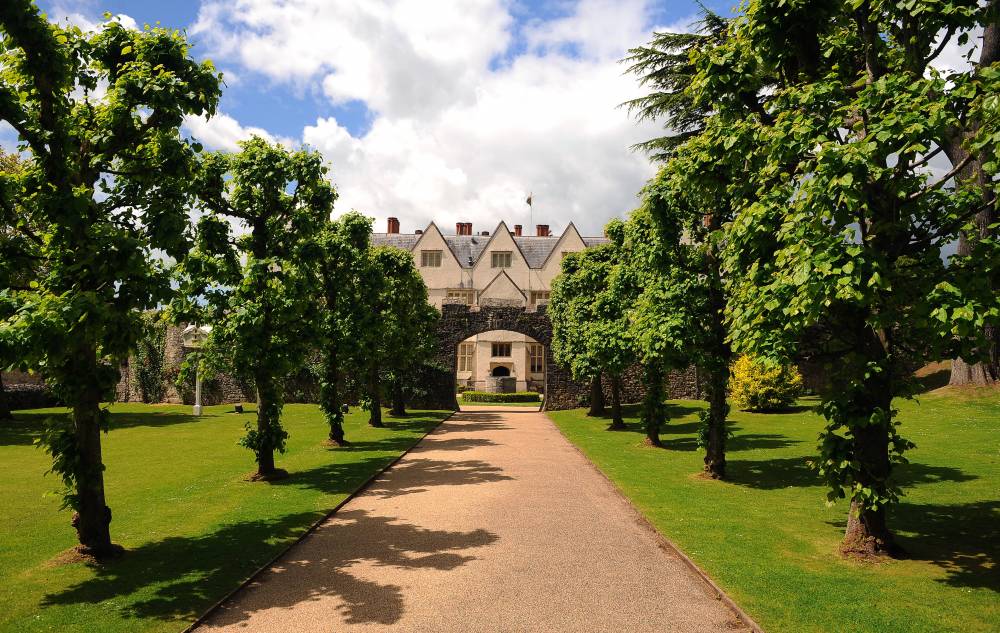 Image above: Walkway leading up to the castle at St Fagans Museum. ©St Fagans Natural Museum of History
3. Usk Castle – Usk
Here in our own picturesque town you can find the delightful Usk Castle. Dating back to the 12th Century this castle stands upon a hill watching, and once upon a time guarding, over the town below. A past resident of this castle was a knight who at the time of his death was described by the Arch Bishop of Canterbury as '…the best knight who ever lived.' Come to Usk to explore what remains of this stronghold and have a wander along the River Usk. Why not explore the town whilst you're here!
Price: Free
Opening Times: Varies, but open most days through daylight hours.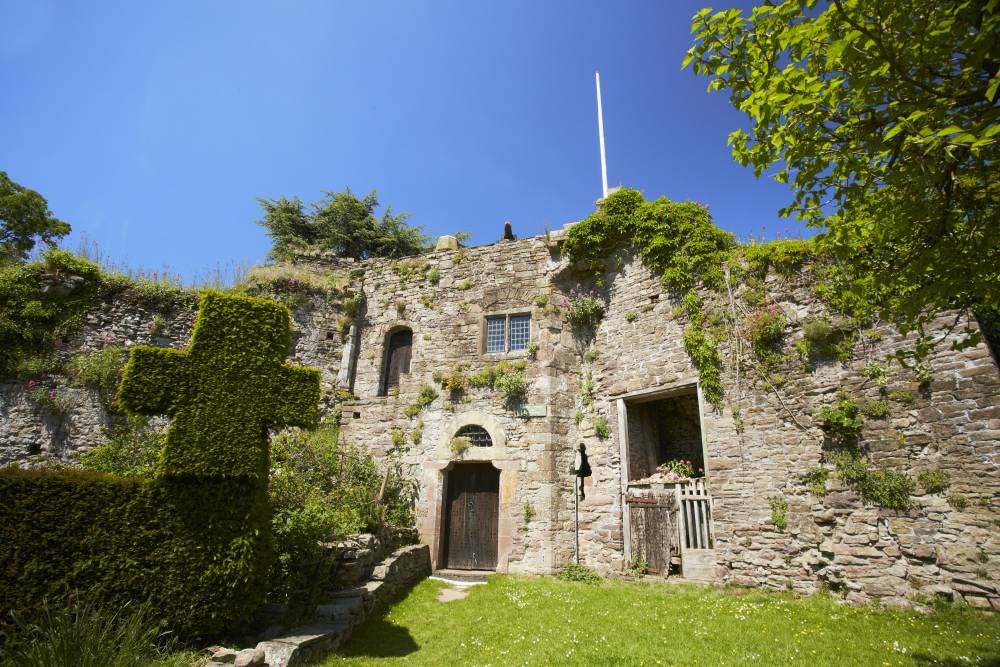 Image above: View from inside the Usk Castle walls. © Visit Monmouthshire
4. Greenmeadow Farm – Cwmbran
A green site of 120 acres is snuggled right in the heart of Cwmbran. Being a working farm for over 250 years, a collection of locals joined together to save this lovely place to prevent it being turned into a development site. The farm is home to a selection of rare breed and pedigree animals that visitors have the opportunity to meet up close. The farm also runs activities that you can take part in when visiting, such as tractor rides (which your entry ticket includes free) and milking demonstrations! A perfect day out for children of all ages, you'll have a great time meeting all animals and having a go at bird watching from the huts in the woodland walk!
Price:
| | |
| --- | --- |
| Ticket | Price |
| Concession (age 65+, student) | £5.40 |
| Child (age 2 – 16) | £5.40 |
| Adult | £6.50 |
| Family (2 adults + 3 children) | £23.50 |
Opening Times: 1st February - 23rd December open 7 days a week, 10.00am - 5.00pm (Last admission 4pm)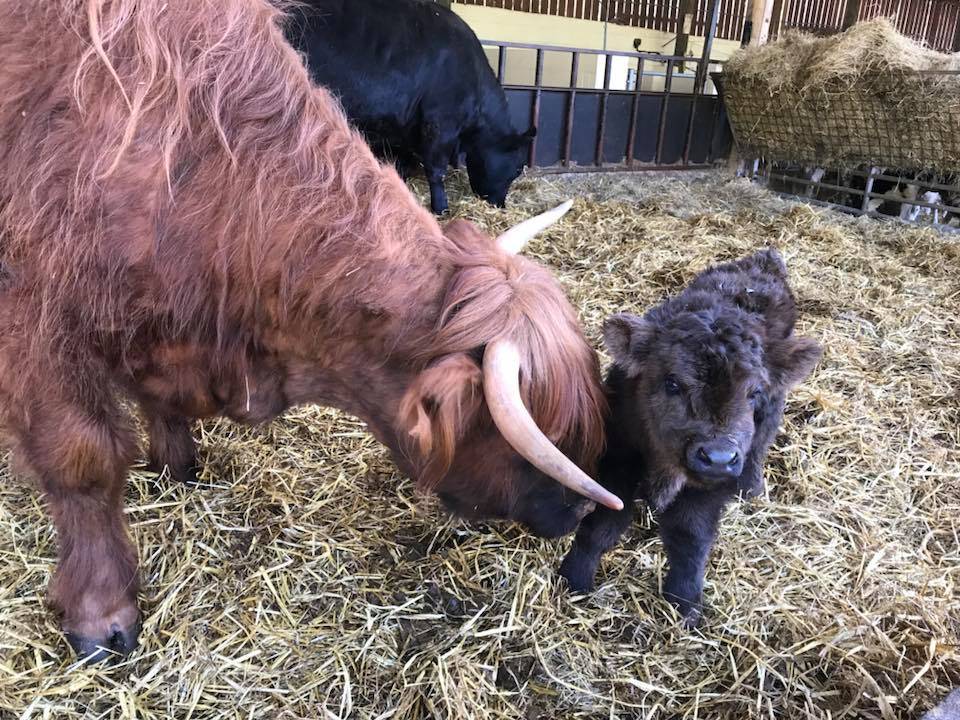 Image above: A newly born calf from Greenmeadow Farm. © Greenmeadow Community Farm.
5. Cosmeston Lakes Country Park – Penarth
Cosmeston lakes is a haven for local wildlife and even has areas of special scientific interest. Covering a total of 100 hectares this country park could keep you busy all day! With huge lakes, green fields and children's play areas, it's the perfect place to lay down the picnic blanket and enjoy the sunshine. This site also includes a medieval village which you can book a tour for. If you also have a furry companion it's good news because dogs are more than welcome here, however they ask that they are kept on their leads in certain areas. If you fancy a walk, a bike ride, or a simple picnic in the park, this could be the perfect day out for you!
Price: Free, with tours running for kids from £2.50 and adults £3
Opening Times: 11am – 4pm (November to March), 11am to 5pm (April to October)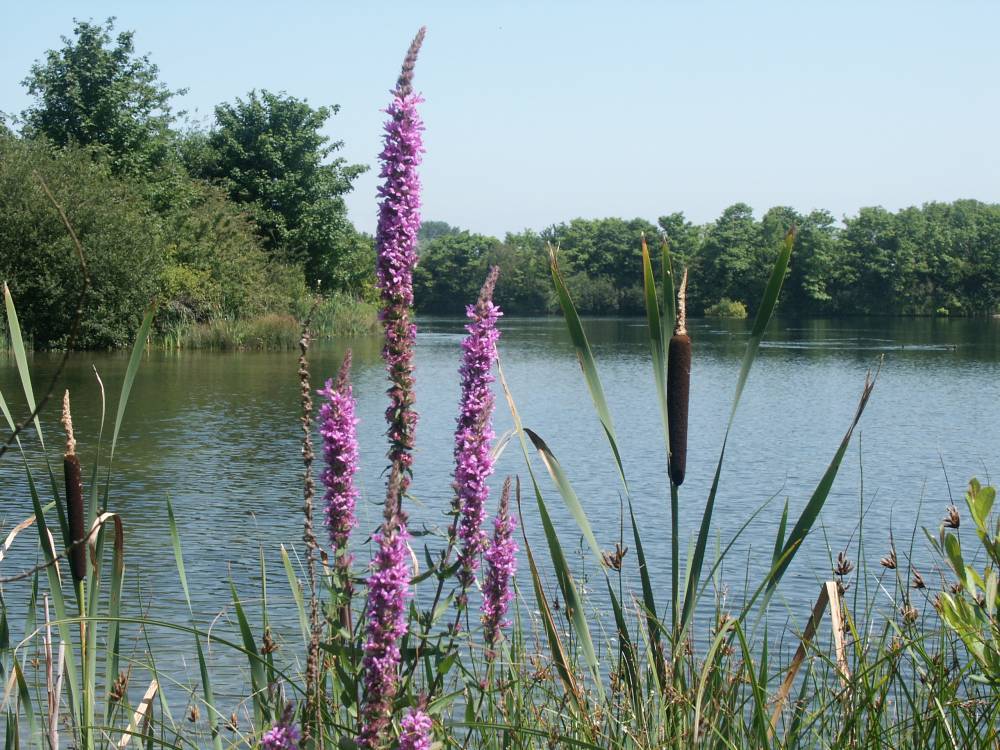 Image above: A view over the west lake at Cosmeston Country Park. © Vale of Glamorgan Council
6. Newport Wetlands Nature Reserve – Newport
Summer is the perfect time to get the kids out for a nice long walk. How about visiting the RSPB wetlands in Newport. This reserve is made up of a variety of different habitat types, such as wetlands, reed beds and the estuary. These in turn are home to a huge selection of different birds and wildlife. You get the opportunity to walk along paths that wind through the reed beds and over the water channels, where you can get a great view of all the wildlife. Children can also pick up an explorer backpack and go on their own minibeast safari, which is free to RSPB members! Guided walks are also available to visitors if they wish. There is a visitor centre on site with a café to get some lunch, and they have a walking trail guide to download to prepare you for your visit.
Price: Free
Opening Times: 9am – 5pm daily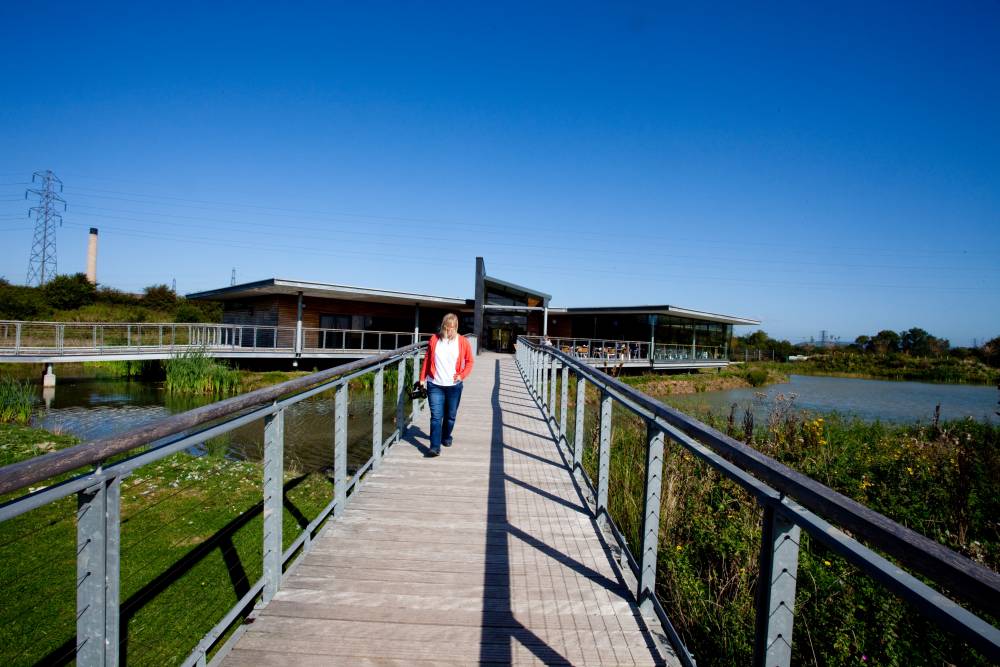 Image above: One of the walkways above the marsh land leading to the visitor centre. © Visit Monmouthshire
7. Cefn Mably Farm Park – Cardiff
Prepare for an action packed day at the farm, here children can meet, feed and even hold some of the animals in the petting corner, take a pony ride and whizz around in a go-kart. There is even the chance to have a go in a digger. For the younger ones there is also a soft play barn with a café where adults can sit and have a cake and a coffee.
Price: £6.50
Opening Times: 10am – 5pm daily (Last admission 4pm)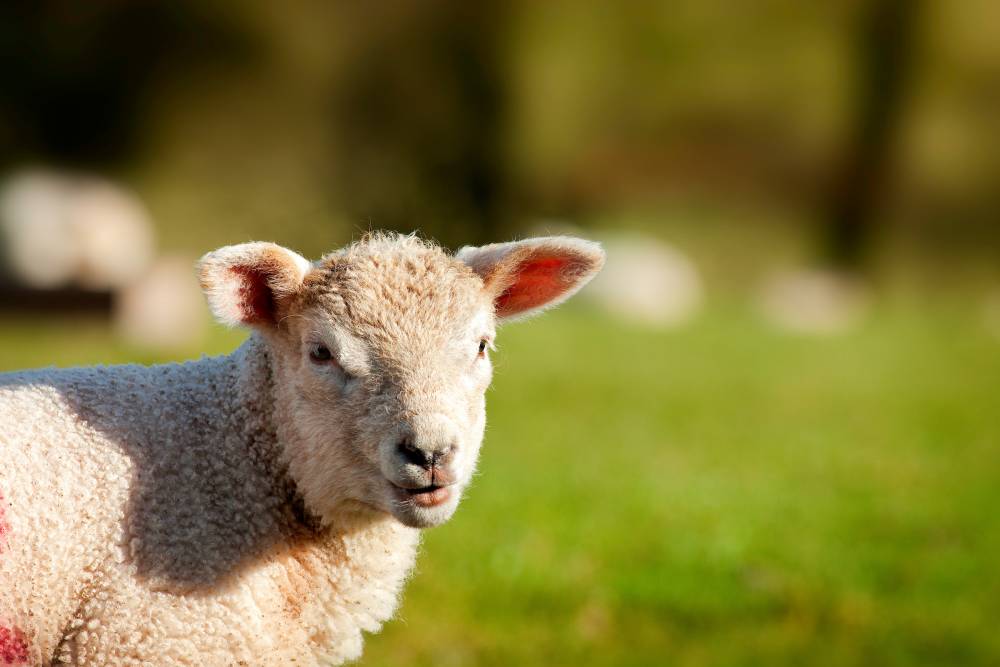 Image above: Young Spring lamb. © Crown copyright 2018 (Visit Wales)
8. Cardiff International Pool – Cardiff
Home to both an Olympic 50 meter swimming pool and a leisure pool, you and your family could take their pick! If swimming laps isn't your thing then the leisure pool with its fun slides could be. There is even a lazy river to carry you around!
Price: Adults from £4.65, Children from £3.55, Family from £10.50
Opening Times:
Leisure Pool: 8am – 10pm (Monday to Friday), 11am – 5pm (Saturday to Sunday), 10am – 5pm (School and bank holidays)
Slides: 5pm – 10pm (Monday to Friday), 11am – 5.30pm (Saturday to Sunday), 10am – 5pm (School and bank holidays)
Lazy River: 10am – 8pm (Monday, Wednesday and Friday), 5pm – 8pm (Tuesday and Thursday), 11am – 5.30pm (Saturday and Sunday)
9. Llandegfedd Reservoir – Pontypool
Along with having a nice walk around the reservoir, Llandegfedd has a visitor and watersports centre. Stop and refuel after your walk at the café, which can be found in the visitor centre. Why not have one of their lovely cakes or cream teas while you're there? The watersports centre plays host to a range of activities such as sailing, windsurfing, power boating, stand up paddleboarding, kayaking and canoeing! For anyone new to these sports wishing to give them a go can take one of the training courses the centre offers.
Price: Watersport prices vary
Opening Times: Visitor Centre – 9am – 5pm daily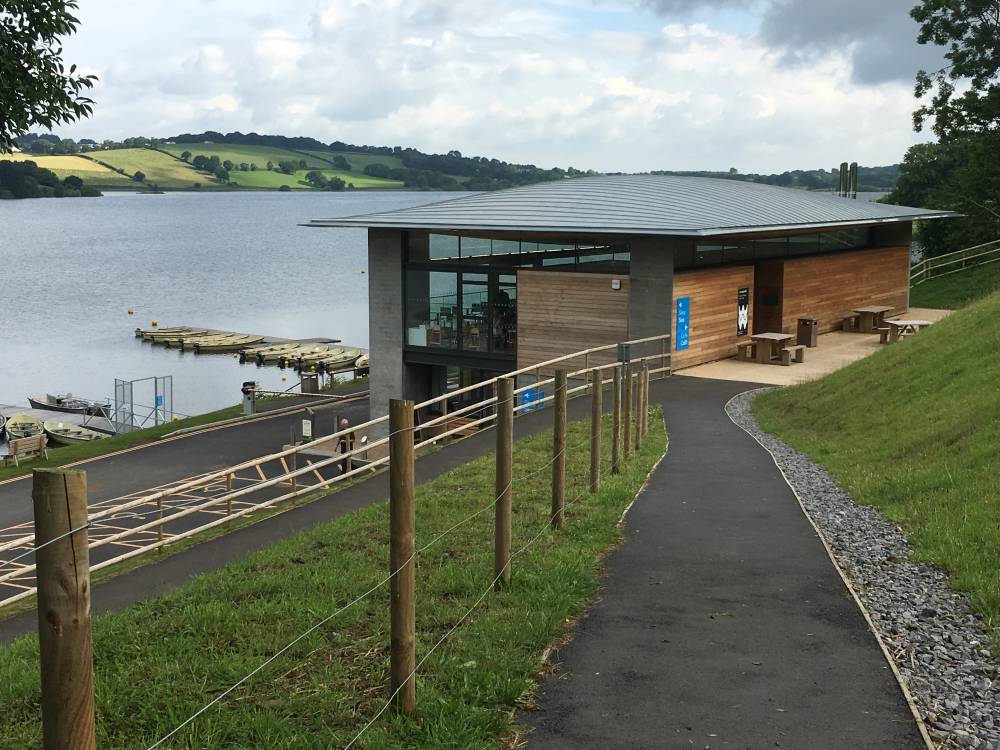 Image above: Visitor centre at Llandegfedd Reservoir and view onto the water. © Crown copyright 2018 (Visit Wales)
10. National Museum Wales – Cardiff
From walking with dinosaurs, strolling through Monet's Waterlily gardens or swimming with underwater life, you could spend days exploring Cardiff Museum. Found in the heart of Cardiff, the museum is a great opportunity to get children interacting with learning while having the time of their lives.
Price: Free
Opening Times: 10am – 5pm (Tuesday to Sunday)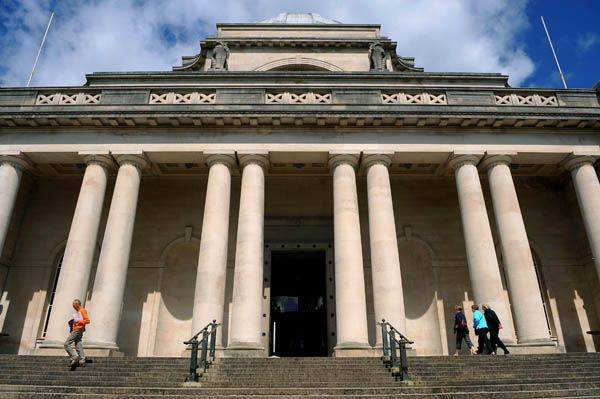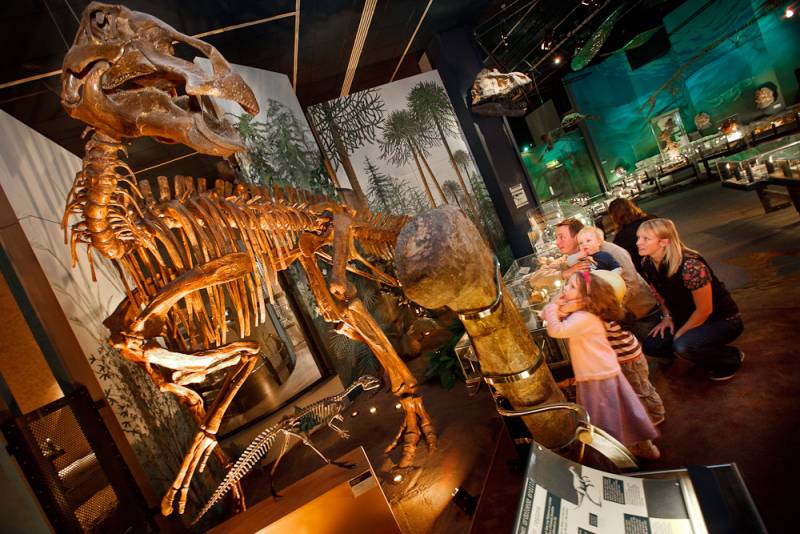 Images above: The main entrance to Cardiff National Museum (top) and one of the many dinosaur skeletons in the museum (bottom). © Cardiff National Museum.
So there you have it, the Glen-Yr-Afons Top 10 Days Out With The Kids when visiting South Wales! We hope you have fun exploring all these different attractions because we certainly love them, and if you're passing by why not stop in for some lunch or an afternoon tea, we'd love to meet you. If you're visiting from further a field then why not stay with us, we also have a range of short break packages available!