'It's beginning to look a lot like Christmas…'
Christmas is a wonderful and magical time of year and here at the Glen-Yr-Afon we really get into the festive season (it's pretty fun putting up the decorations…). The decorations are up, Christmas lunches are planned, special events are organized, and we're all rearing to go! Without a doubt the busiest time of year at the hotel, everyone is whizzing around making sure everything is in tip-top condition for all our lovely guests. Will you be joining us this year?
Everywhere you look in the hotel you will find baubles! With three trees up and beautifully decorated this year why not relax in our mingling area with a lovely warm cup of tea, or cosy up in our lounge with a good book and some cake.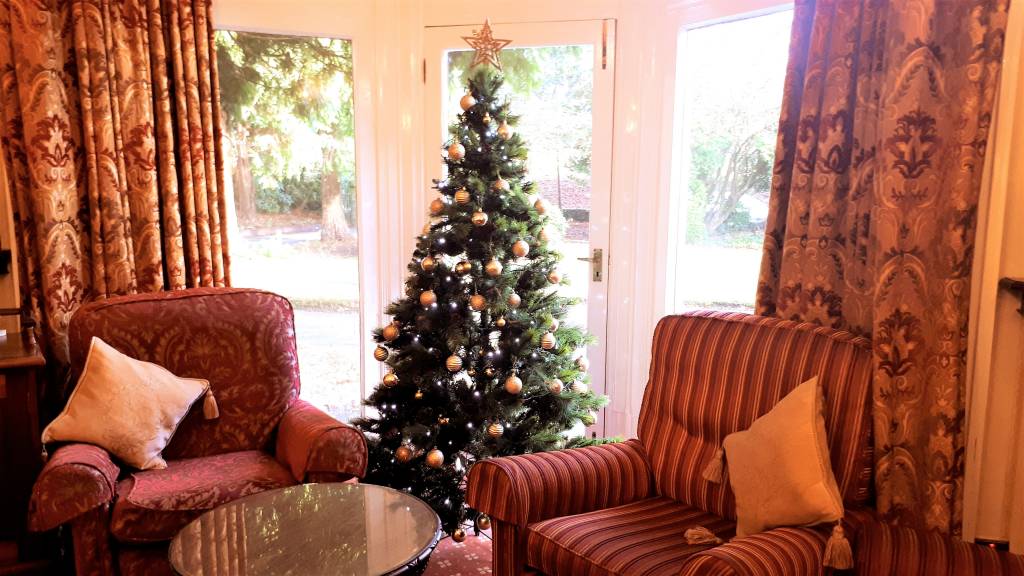 Our two bars have also been sprinkled with some festive spirit in the form of garlands and lots (and lots) of decorations! Even our restaurant will have you looking up rather than down at your delicious Christmas dinner (just be careful you don't miss your mouth!).
Talking about dinners, our Christmas season has officially begun which means only one thing (well more than one thing but this bit is important!) we will be serving our scrumptious Christmas lunches and dinners nearly every day here at the hotel. If you would like to join us with your family or friends for a joyful festive get together why not give us a call to book your table? We also have our gorgeous library available for groups up to twenty for those of you who would prefer a more intimate Christmas celebration!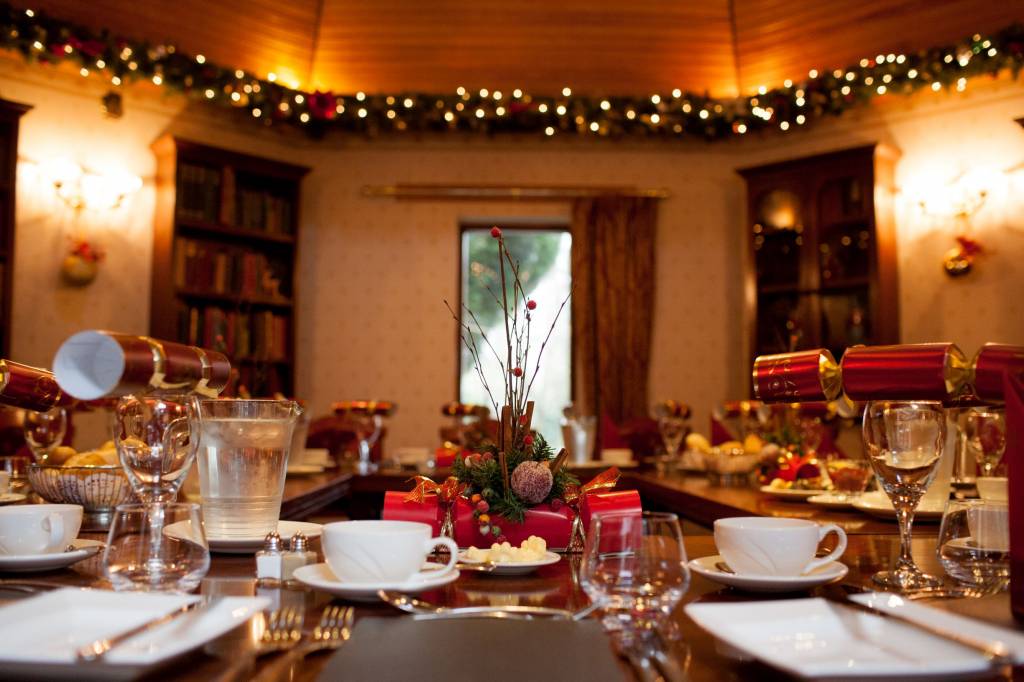 Enjoy a party? Over this bustling period we host a variety of fun filled events to get you in the Christmas spirit, from our Faulty Towers dining experience, 80s party disco nights to a full blown Elvis tribute! Have a look at our Christmas calendar for more events taking place this December, if you would like to check availability for any of these events just give our Christmas Coordinator a call who will be very happy to help.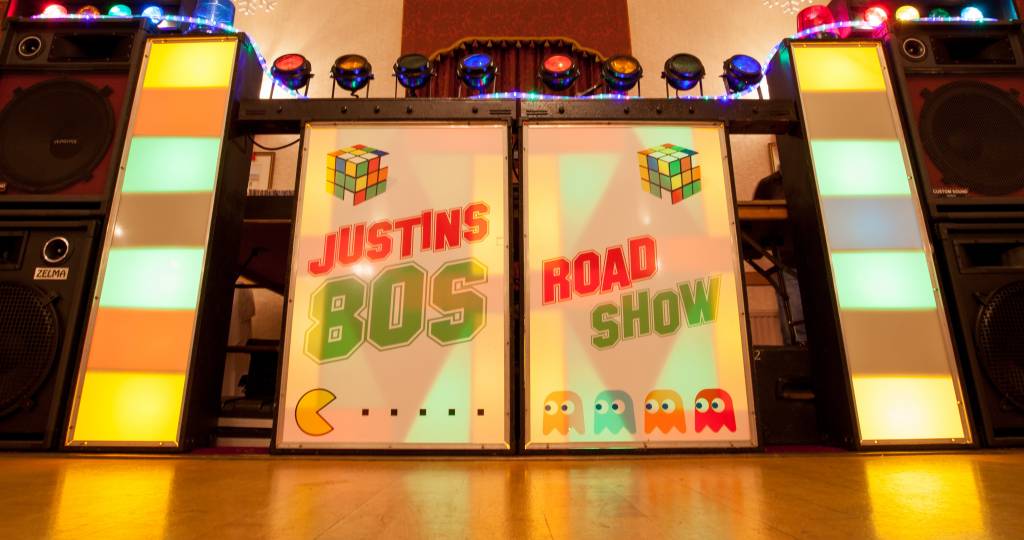 We also have a very special visitor to the hotel this December, has anyone heard of Elf on the Shelf? Our very own little elf (now named Sprout) has come to stay and is already getting himself into all sorts of mischief, so much in fact that we've decided to document it and do our own "advent calendar" of daily Elf on the shelf posts. Each day from December 1st up until Christmas keep an eye on our social media sites for updates on the adventures of Sprout!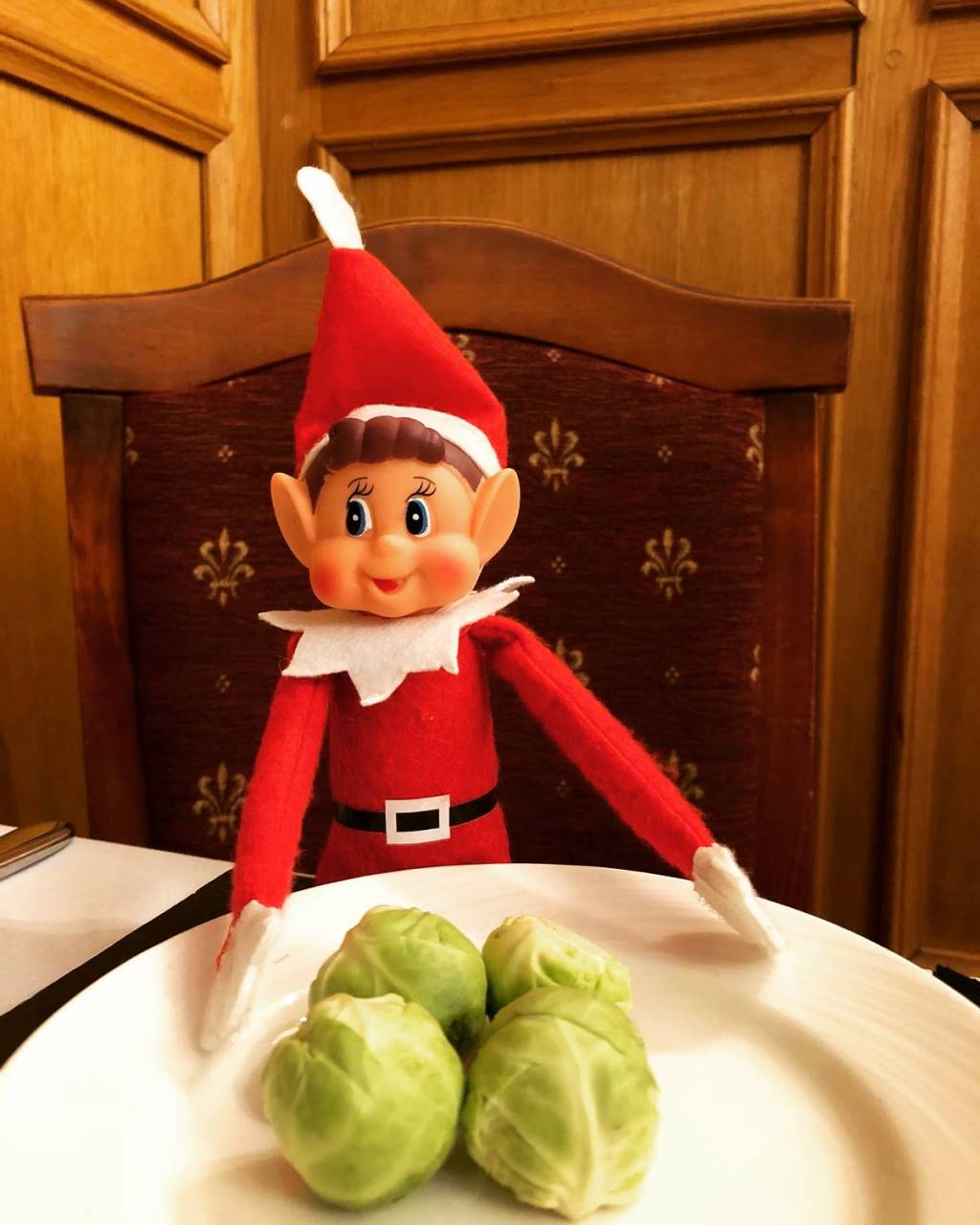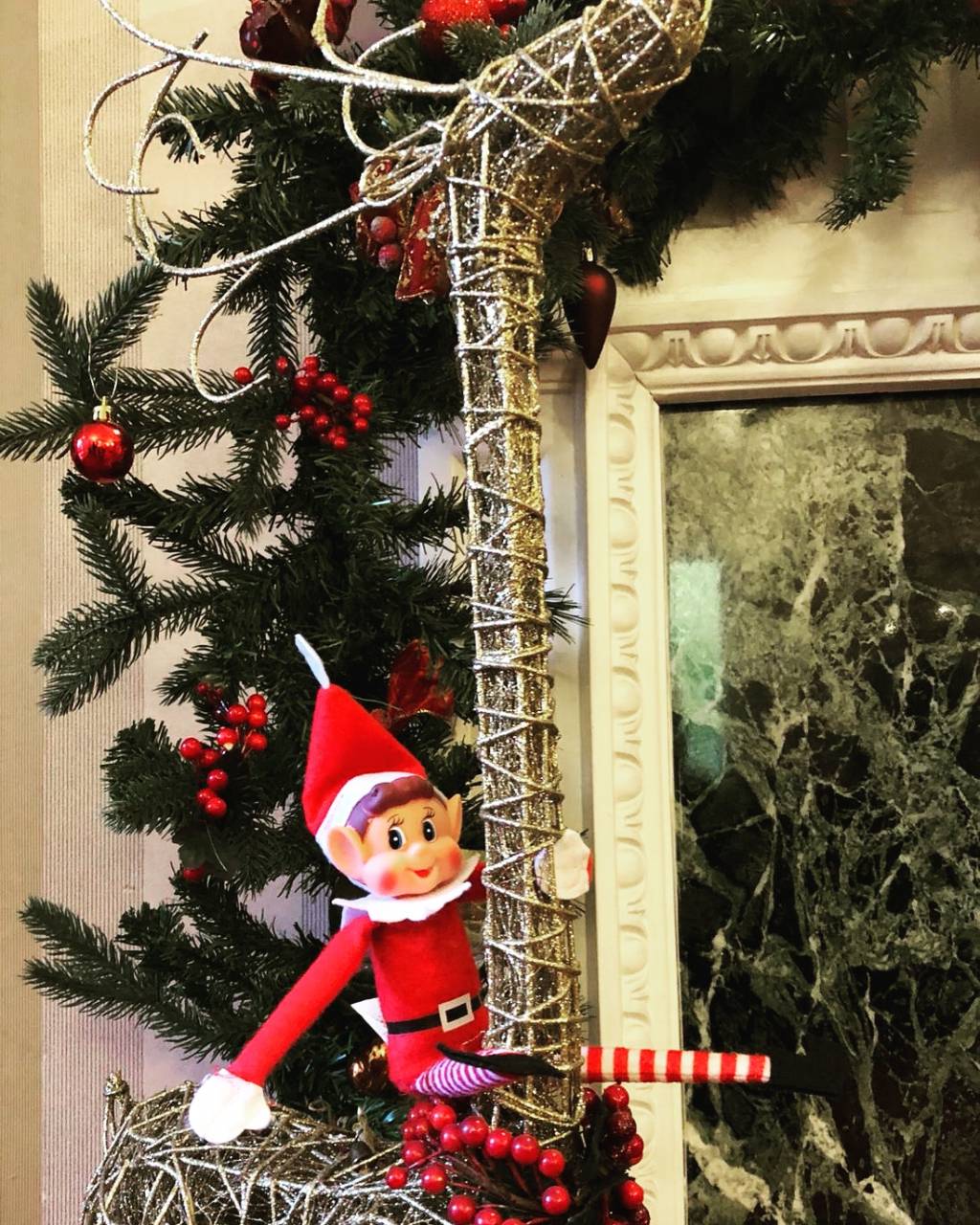 Images above: Day 1 - Our very own elf on the shelf, or Sprout as he's better know around here He's already getting into mischief, including eating all these brussels! We'll be updating you daily on his adventures! (above left). Day 2 - Sprout leave the reindeer alone! Day 2 of Sprouts adventures and he's decided to make friends with our reindeer! (above right).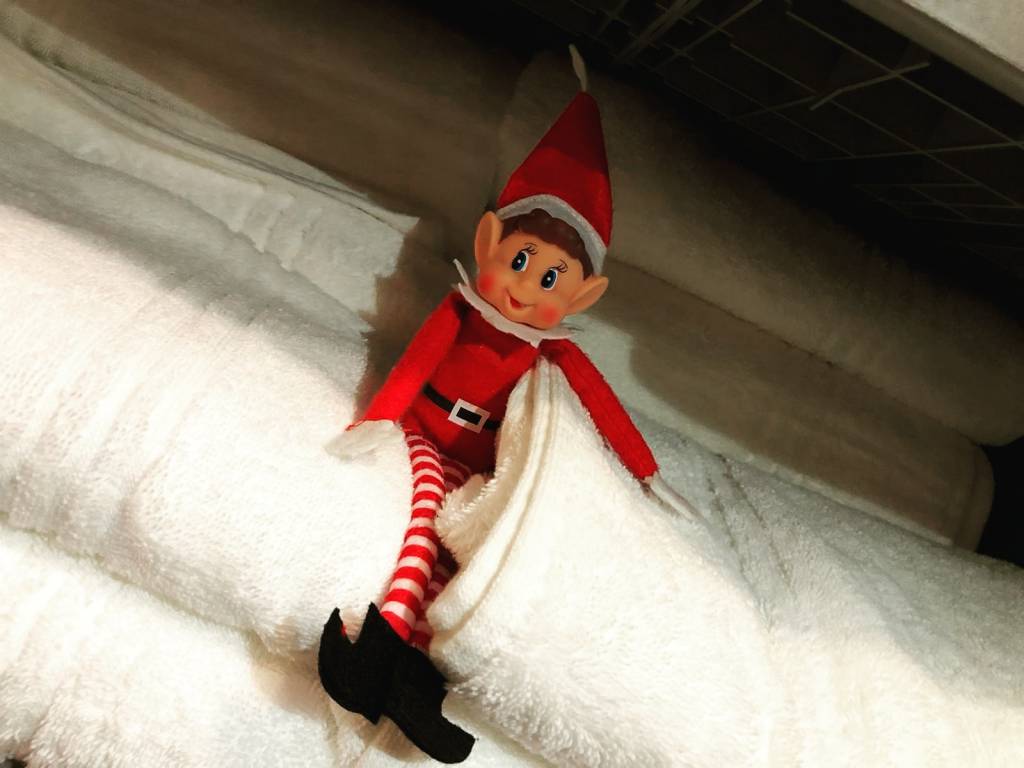 Image above: Day 3 - Sprout has decided to be helpful today! He's been busy lending a hand to our brilliant team of housekeepers and is now taking a well deserved break in our fluffy towels!