Ahh the Usk Show, what a fantastic day this always proves to be and we are very happy to announce that it will be returning again this year on 8th September!
All the way back in time since 1844 the Usk Show has been held on the second Saturday in September every year. The show is run by the Usk Farmers' Club and is one of the biggest, and without a doubt most popular, one day agricultural shows in the whole of the UK. People travel from all over the country to attend this event, and we can see why.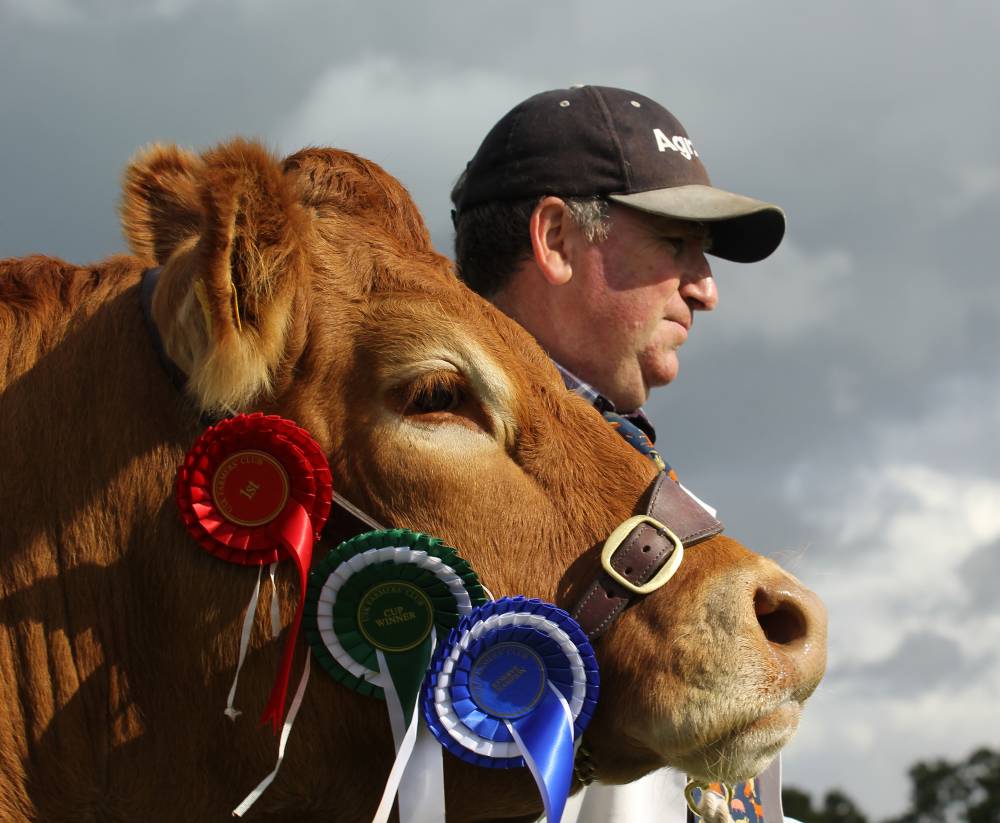 Image above: A farmer and his competition winning cow. © Usk Show.
This show gives the community the chance to showcase the very best of Monmouthshire and rural life in South Wales. With 11 different sections, the show is home to a variety of different animals and events. There are competitions within all of these sections too, members of the Usk Farmers' Club compete in the Agricultural Livestock Section where you will be able to see their Cattle, Sheep and Pigs.
For any horse lovers out there, the show will host Jumping Competitions and a brilliant Horse show to go and watch. There will also be Poultry, Goats and Rabbits (our personal favourite!), this is definitely where we would be headed! One for the dog lovers now, as if seeing the rest of the animals wasn't enough the event also holds a Companion Dog Show.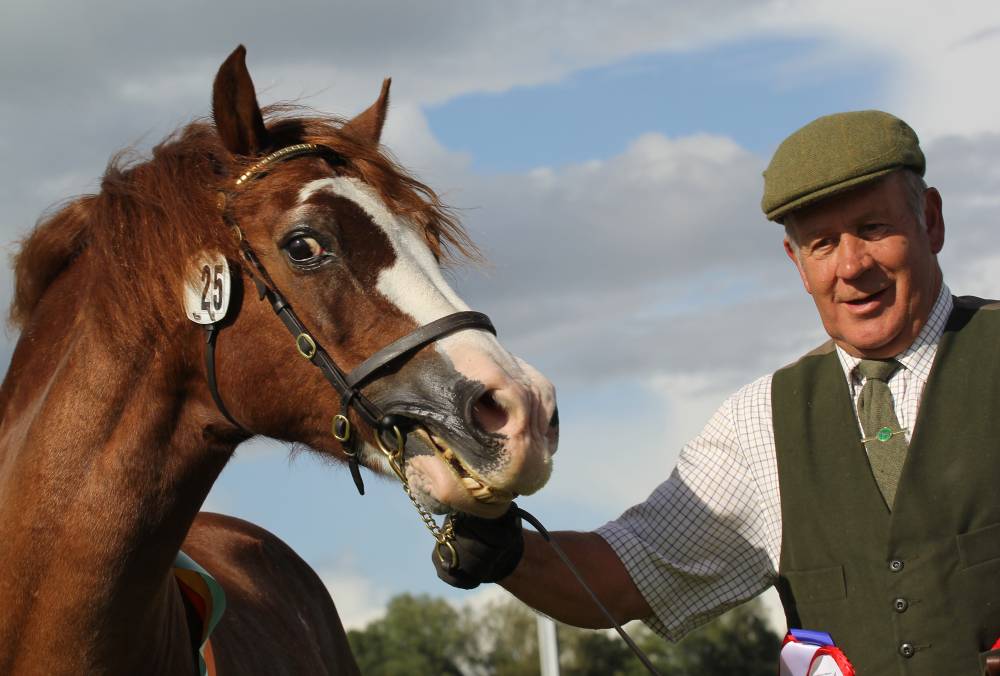 Image above: Usk Show 2017, a farmer and his horse. © Usk Show.
Anybody out there with green fingers? Well there will be a Horticulture section for you to browse and get stuck into and for the people who enjoying making and creating, there is a Homecrafts marquee that will be filled with stalls for you to enter your own creations. Maybe gardening and crafting isn't your thing, well how about Usk Shows Steam corner complete with vintage tractors. Take a step back in time and see the kind of vehicles that have aided farmers and agriculture over the last couple of centuries.
There are tonnes of competitions for you to enter, and who knows you may even take home a win!
A huge selection of different businesses attend the show too (we've been quite a few times!). Usk Show is set in 100 acres of Showground and has the capacity to host over 200 trade stands and 150 stalls in trade marquees, all offering different products and services for you to browse and interact with. Why not treat yourself to something nice to remember the day by… There is even a dedicated Shopping Marquee.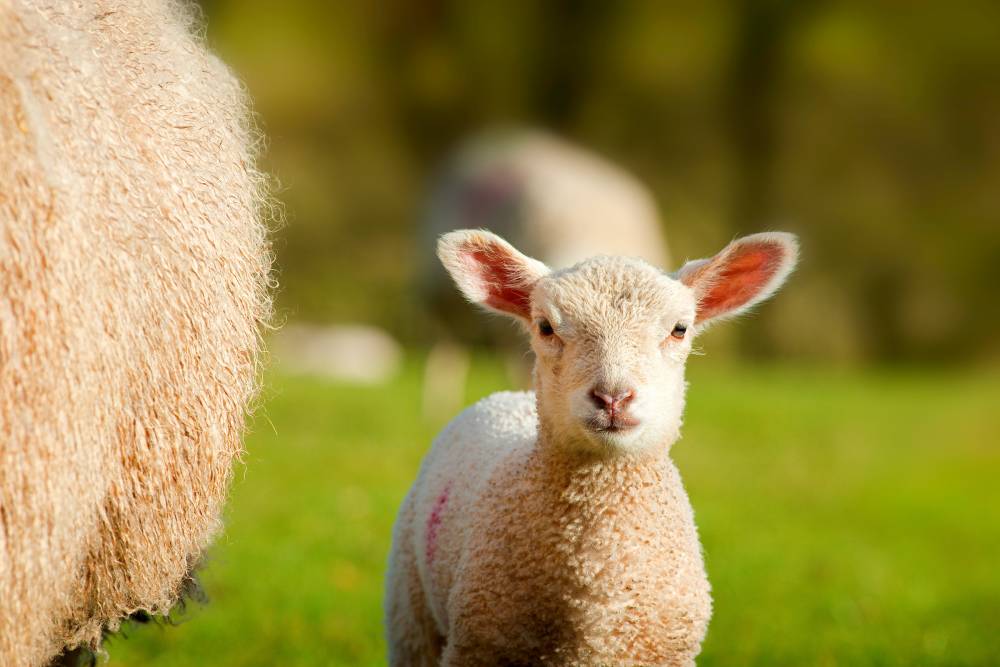 Image above: New little lamb. © Crown copyright 2018 (Visit Wales).
Included in the trade stands are ones specialising in food (the magic word), and new to the Usk Show for 2018 is the Outdoor Street Food Market! The businesses taking part and exhibiting their stands will be offering a wide variety of different hot and cold food and beverages on the day, providing guests with new mixtures of tastes and flavours.
The main attraction of Usk show 2018 is The Cavalry of Heroes Medieval Jousting Display which is set to take place in the Main Ring. There will also be many more displays over the course of the day in the Countryside Ring, whilst there you can expect to see The Runner Pack Dog and Duck Display, Black Mountain Falconry, Rowan Working Horses and The Usk Valley Gun Dogs.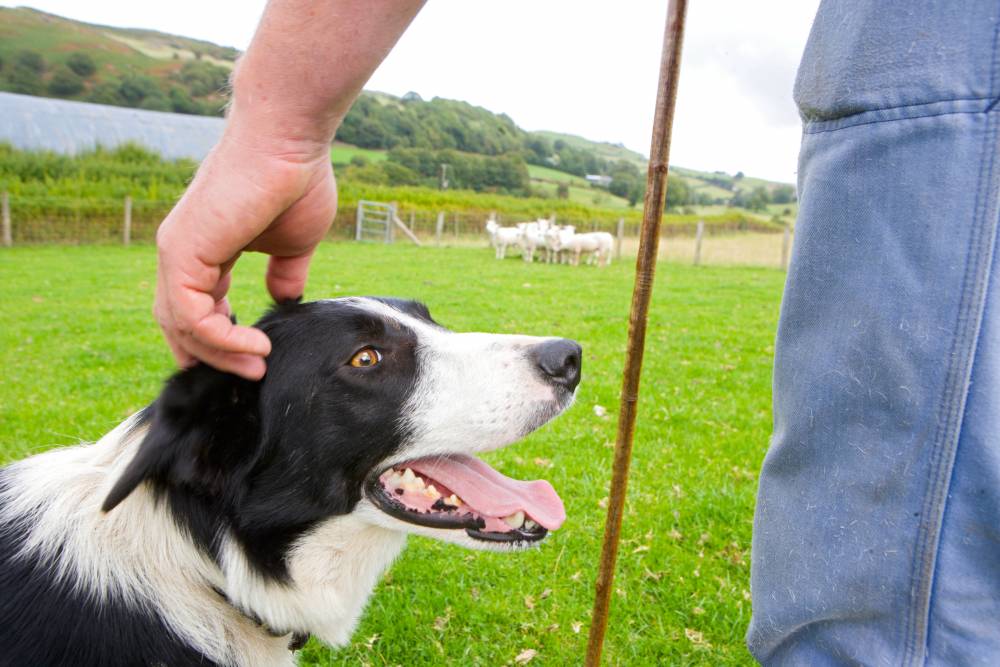 Image above: A farmer and his sheep dog. © Crown copyright 2018 (Visit Wales).
If you plan on attending this fantastic event then you will find the Usk showground near the beautiful village of Gwernesney, just outside of our own town of Usk. If you're travelling a far distance and planning on staying nearby, we would be delighted to have you stay with us. We have a range of short breaks available to suit everybody. Our Luxury Break Package always proves to a popular choice, this package includes champagne afternoon tea on your arrival, a nights stay in one of our double bedrooms, dinner in Clarkes restaurant and a full Welsh breakfast the following morning! Or why not just pop in for a drink in our bar or an evening dinner in our Clarkes Restaurant.
Whatever you decide to do on your trip to the Usk Show we hope you all have a wonderful time meeting all the animals and watching the many demonstrations and exhibitions taking place on the day.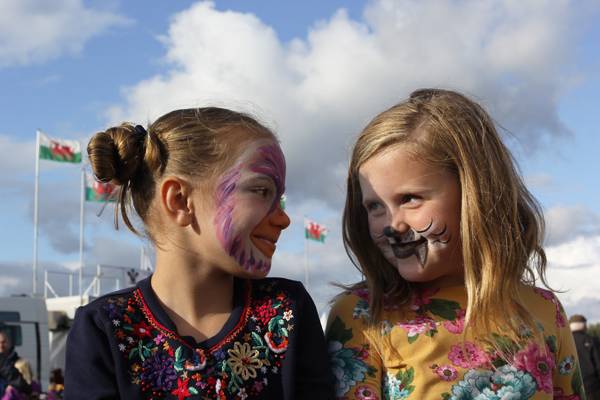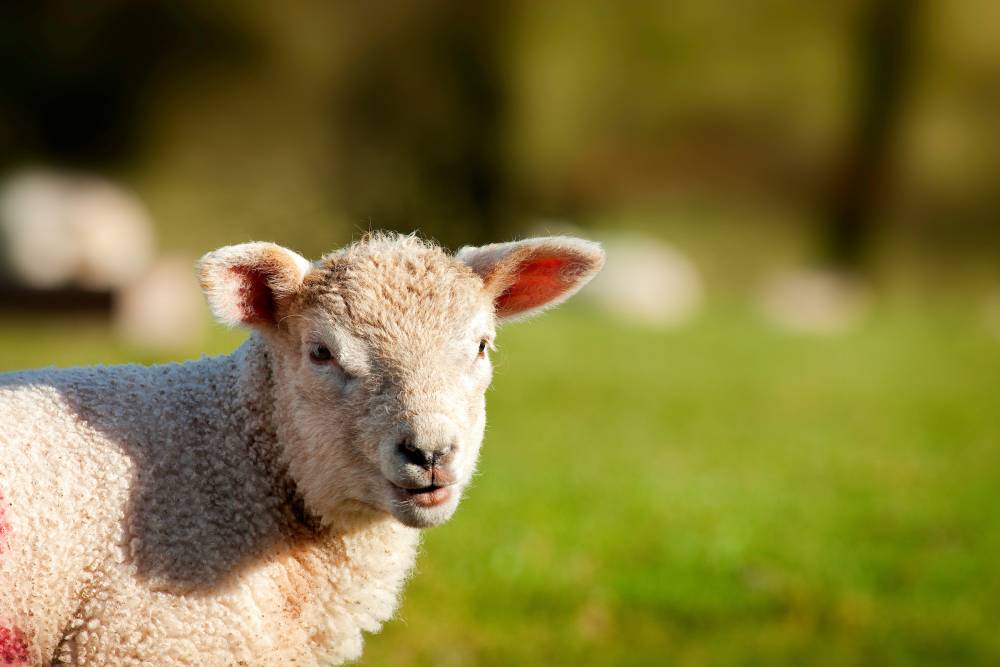 Images above: Usk Show 2017, two children enjoying a fun day after having their faces painted (above left) © Usk Show. A new Spring lamb (above right) © Crown copyright 2018 (Visit Wales).