Be Careful You Never Know Whats Lurking In The Dark

October has arrived and we're all getting that Autumn feeling, so we thought we'd compile a list of Halloween events taking place in South Wales this year! You all still have plenty of time to plan what you would like to do, and most importantly get those costumes ready. Creepy costumes are encouraged for all these Halloween events so make sure you dress to scare! We hope you all find something you would like to do this October and have fun scaring the living daylights out of people, just remember to check under your bed before you go to sleep this October 31st...

If you're visiting the area remember you're always welcome here at the Glen-Yr-Afon and we love nothing more than welcoming new guests! We also have family rooms for anyone travelling with their little ones, they even have two floors which is quite exciting (maybe not as exciting as these Halloween events though...). Anyway, without further ado lets get on with all the creepy, scary and downright terrifying events taking place this Halloween in South Wales.

Cardiff Castle

Cinema – This October venture into the 15th Century undercroft of Cardiff Castle where you will be met with the Halloween film of your choice! There are a range of films available, from scary horrors to the classics such as Hocus Pocus, but hurry because these tickets are selling out fast!

October 28th to November 2nd

Ghost Tours – Fancy a fright this October, are you brave enough to embark on a journey through the history of Cardiff Castle and listen to tales of the ghostly goings on? You never know what you may find…
These tours will take you on a torch lit path through the dark castle at night, bringing a whole new atmosphere to the beloved Castle you all know.

October 2nd to November 2nd

Creepy Crawlies – Is there something that makes your skin crawl? How would you fancy a session of holding some frightful creepy crawlies! These hour long sessions give you the chance to handle a variety of animals from maggots to snakes, why don't you try it, if you're brave enough…

October 29th and 30th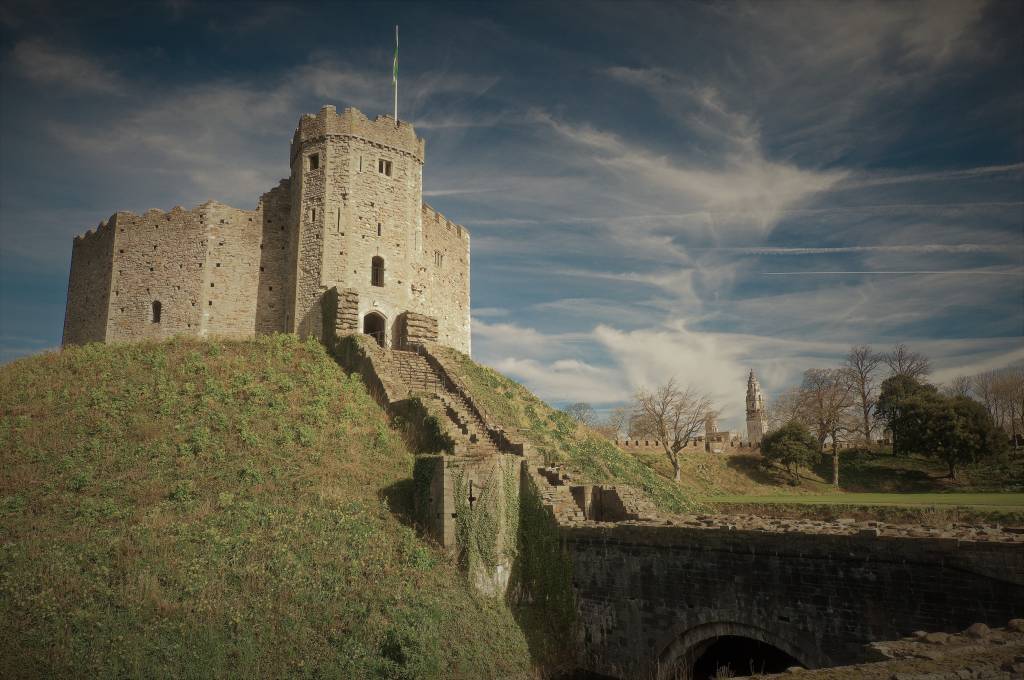 Image above: The Norman keep at Cardiff Castle. © Crown copyright 2018 (Visit Wales)

Llancaiach Fawr Manor - Caerphilly

Ghost Tours – Many claim this manor in Caerphilly is haunted, how would you feel about having the chance to conduct your own paranormal investigation. Ghost tours and investigations are held from the start of October so what are you waiting for… scared?

October Onwards

Witch Trials – Ever thought about what the witch trials were like? Let Llancaiach Fawr Manor transport you to their very own Salem. These trials will show you what the 17th Century witch trials would have been like, you can even take part and cast your vote on the unfortunate accused witch!

October 30th – November 2nd

Halloween Fun for Kids – Fancy a fun and light hearted Halloween event, the manor will be holding two fun filled days of children's activities to get everyone in the Halloween spirit!

October 30th and 31st

Halloween at Hendrewennol - Cowbridge

Pumpkin Picking – Have you ever wanted to pick your very own pumpkin? If like us this is exactly what you would like to do then head on over to Hendrewennol's Farm for a chance to find your perfect pumpkin!

October 7th, 13th and 14th (These dates can change so check their Facebook page first!)

Techniquest – Cardiff Bay

Spooky Science – This half term brings the Spooky Science Week to Techniquest! Go along to experience the eerie events and ghostly goings on for yourself. Have you ever seen a pumpkin carve itself (no neither have we!), or a coin scream?! Science will be pushing the paranormal boundaries this Halloween so make sure you don't miss it.

October 27th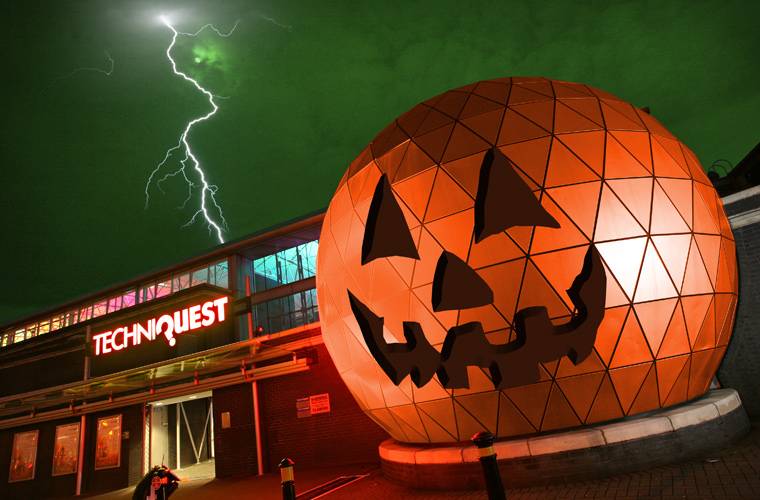 The Kymin Halloween Trail

Due to its popularity this Halloween trail is now becoming a tradition at The Kymin! Start your journey at the spooky Round House and then head off into Beaulieu Wood, but beware of the skeletons and other spooky beings waiting for you…

There will also be a variety of Halloween activities taking place inside the Round House, such as arts and crafts and word searches. This trail is great fun for the whole family so get your costumes ready and head off to The Kymin!

October 27th to October 29th

St Fagans - Cardiff

Halloween Nights – Are you prepared to experience the dark side of St Fagans? The family friendly atmosphere you all know will be transformed as spirits are conjured up for this spooktacular event. There will be something for everyone at this event, gather the little ones around the witches cauldron for spooky story time in Oakdale, enter Penrhiw Chapel for darker tales if you're brave enough, conjure something up in the creepy craft workshops or for those aspiring young witches and wizards make your very own wand in Kennixton Barn. You better start practicing your spells!

For the braver ones among you there is a new scare zone in St Fagans for 2018 and they have made it extra-creepy! Throughout the site there will also be live music, fiery jugglers, wicker man burning and a lantern parade.

October 29th to October 31st

Images above: Halloween themed pictures from previous Halloween nights at St Fagans, the above right picture depicts the burning of the wicker man. ©Amgueddfa Cymru – National Museum Wales

Raglan Garden Centre

Halloween Party – You are invited to Raglan Garden Centers Halloween Party this October! Enjoy a tasty meal, craft your own witch's hat, hunt the center for spooky characters to gain a sweet reward and complete a fun activity sheet to gain a sweet treat amongst other spooktacular activities!

October 24th to October 27th

Blaenavon Ironworks

Spooky Trail Day – Follow this Halloween trail full of spooks, thrills and chills. This is sure to get you in the Halloween spirit! If you attend on October 31st you will also be able to hear Welsh spooky tales and legends being told in the cottages by storyteller Cath Little. There will also be a prize for the first 150 lucky people to complete the trail!

October 28th to October 31st

Haunted History and Folklore Evening – Suitable for adults only, take an evening tour around Blaenavon Ironworks and hear the spooky tales, ghost stories, historic folklore and ancient legends of Blaenavon and Blaenau Gwent.

Welsh myths, Black Mountain legends and local ghost stories are in store for guests to this event, make sure to keep your eyes open, you don't know what will be in the dark. Don't worry though, once they have scared the living daylights out of you there will be a nice hot drink and a Welsh cake to calm you down.

October 28th, 31st and November 4th

Tredegar House - Newport


Pumpkin Carving – How good are your carving skills? Get practicing and join Tredegar House for their pumpkin carving event! Start thinking of your design now ready for the event and wow everyone there. All you need to do is pick your own pumpkin and all your tools are provided for you!

October 26th to October 31st

Toffee Apple Bar – With Halloween comes something else amazing, TOFFEE APPLES!! If you visit Tredegar House this October then be sure to pay a visit to their yummy DIY toffee apple bar.

October 27th to November 4th

Raglan Castle

School of Magic – This Halloween gather your young witches and wizards and fly on over to Raglan Castle to join in the magic and fun. With magic themed games and activities for you all to try you will be busy all day! Make sure to keep your eyes peeled for the spooky characters that will be creeping around the castle.

October 27th and 28th

Images above: A magic book of spells and a young girl dressed in a scary halloween costume! © Cadw

Caerleon Roman Baths

Spooky Trail and Halloween Makeup – Follow this Halloween trail around the 2000 year old Roman Bath House, you may even earn a sweet reward for being so brave! There will also be a chance to have fake wound makeup applied if you want it, fall victim to a vampire bite or werewolf scratch!

October 29th to October 31st

Festival of the Dead – Cardiff

Extend the Halloween fun and spirit with this ever growing popular tour! Returning to Cardiff SU on November the 9th (yes it's not Halloween but it's pretty close!) the show is an immersive collection of theatre performances, circus acts and club atmosphere with live DJs. If you're interested then book quickly, tickets are selling fast!

November 9th

Pontypool and Blaenavon Railway

Spooky Ghost Trains – Prepare for a ride to die for (maybe literally…). Embark on a train journey of unimaginable terror with Pontypool and Blaenavon Railway. The trains will be running from the spooky Furnace Sidings station at regular intervals from 4pm through to 9pm. Get in on the fun and wear your scariest costume! Pre-booking is unavailable for this event, you can just turn up and pay on the day.

October 27th, 28th, 30th and 31st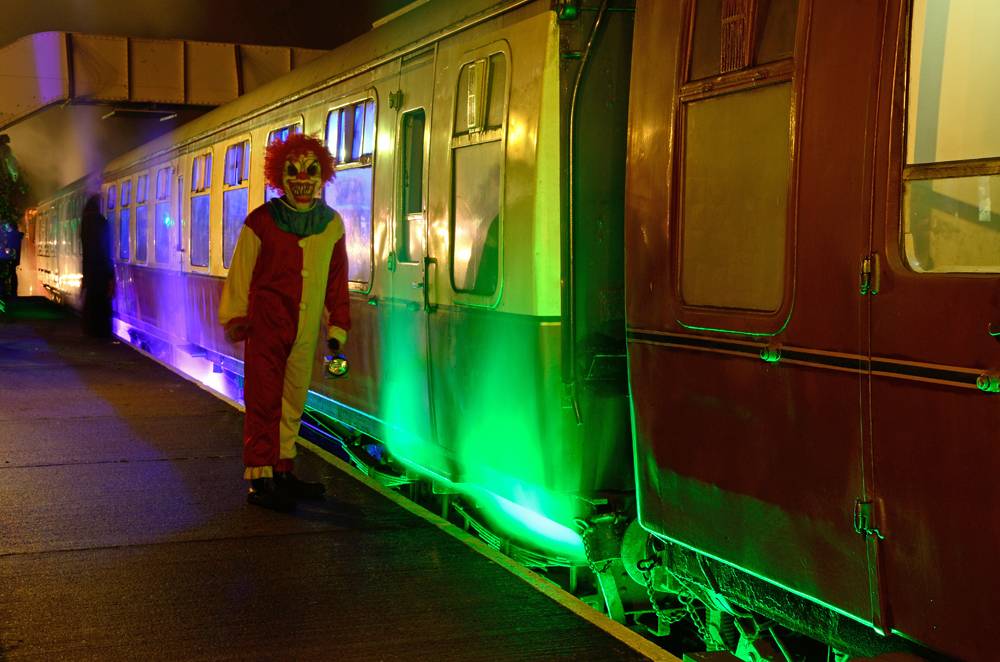 The Royal Mint - Cardiff

Frankenstein's Laboratory - Join in the Halloween fun and goings on at the Royal Mint this October half term. Each day of the Halloween experience week there is different activities for you to take part in so be sure to check their website first! The Halloween festivities will include fancy dress competitions every day, themed games and craft activities, face painting, balloon modelling, masks and spooky decoration arts and crafts, Halloween mobiles and a lanterns craft workshop.

October 25th to October 28th

Greenmeadow Community Farm - Cwmbran

Halloween Nights – Join in the farm fun this October! There is an event all day which is perfect for children, opening at 10am the daily entertainment will begin at 11.30am and there is even a Halloween panto for everyone to enjoy. In the evening there is also an adult Halloween event, with live music, another panto and even a comedian.

October 27th

Caerphilly Castle

Halloween Maze – Are you brave enough to enter the maze at Caerphilly Castle this Halloween? But be careful, the Green Lady and Red Spectre are said to wander the passages of the maze during Halloween, don't let them catch you! There will be tonnes of Medieval Halloween fun at this fantastic Welsh Castle, you can even join in on a witch hunt.

October 27th and 28th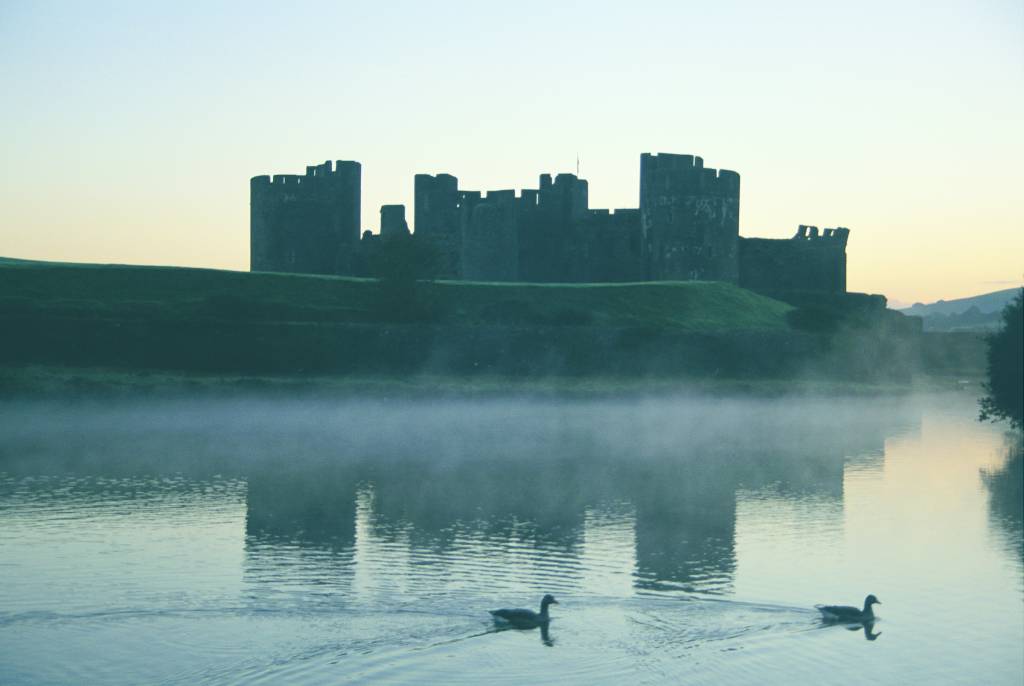 Image above: A view over the lake surrounding Caerphilly Castle on a misty morning.© Crown copyright 2018 (Visit Wales).

Pencoed Fach Organic Farm – Blackwood

Pumpkin Picking – We have another great farm for you to find your perfect pumpkin! This farm is open from October 15th for pumpkin picking so get your carving tools ready and conjure up so spooky designs.

October 15th

Llanyrafon Manor – Cwmbran

Ghost Tour – Have you ever felt like somethings there in the dark, or heard a noise when no one else is around, what about those keys you found that you could swear you left somewhere else…it could be the work of ghosts! Join Llanyrafon Manor for an evening of paranormal activity. Learn all about the equipment paranormal investigators use, hear about the history as you travel from room to room and listen to the tales of the unexplainable.

October 12th and November 9th

Rhondda Heritage Park

X-Scream, Once Upon a Time – If you go down to the woods today you in for a big surprise… Remember the bedtime stories and fairytales you were told as a child, they always finished with a happy ending. But what if they didn't… X-Scream is embarking on an immersive Halloween experience twisting all the stories you thought you knew into grotesque and terrifying feats of their imagination. Prepare to experience these fairytales like never before. This event will take you on the most terrifying walk (or run) of your life, journey through various horror zones within the buildings and explore the underground tunnels, we hope you make it to the end…

October 18th to 21st and October 25th to 31st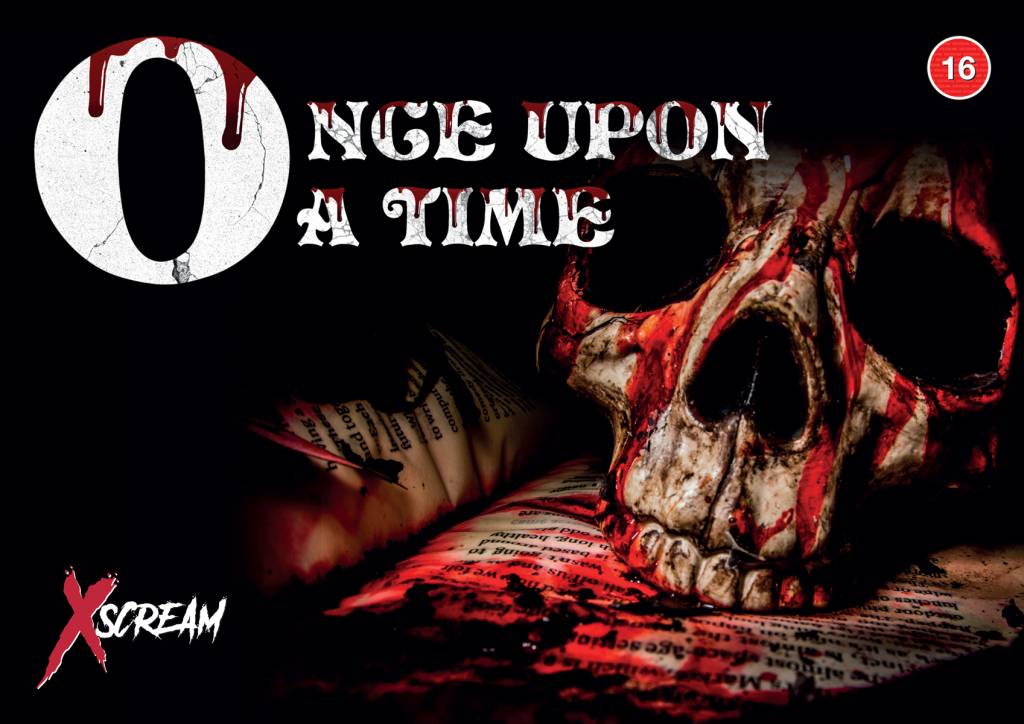 Caldicot Castle

Haunted Halloween Quest – Come and join Caldicot Castle for a spooky (and definitely haunted) Halloween quest! Every lucky child taking part will also receive a goody bag full of lovely treats. The quest will take you all around the creepy corners and haunted towers of the castle so prepare to be scared witless!

October 27th, 28th and 29th

The Grange – Usk

Halloween Disco – Finish making your costumes and get your dancing shoes on to join Usk for a devilish Halloween disco. Dance away your nightmares to 60s and 70s music at this event!

October 26th

We hope there was an event scary enough to tempt you this Halloween, if not remember there are so many other Halloween themed events going on all over South Wales so check the area near you! Happy Halloween everyone!