Blog

Coronavirus (COVID-19) Updates

Weddings In Wales
Update 6th August 2021
Weddings

****WEDDINGS UPDATE *****

As of 06:00 hrs on Saturday 7th August 2021 Wales will move into Alert Level Zero.

This means from 06:00 hrs on 7th August 2021, there are no legal limits on the number of people who can meet, including in private homes, public places or at events. In addition all businesses and premises may be open.

We have summarised below the position in anticipation of questions couples holding their celebrations here will undoubtedly have at this stage.

This means that for weddings here from tomorrow onwards, social-distancing will not be required and for the purpose of table planning for your reception, we will revert to our 'usual' planning with no requirement for guests to be seated in 'bubbles'. The maximum capacities allowed in each reception room will revert to those that were in place before the pandemic. Guests can visit the bar to purchase drinks, and masks are not essential when walking around the hotel. For the safety of our staff, we will however continue to wear masks for the foreseeable future and would ask that guests continue to use the hand-sanitisers available throughout the building.

Civil Ceremonies

With regard to civil ceremonies in any of our licensed rooms the Superintendent registrar has asked that you note however that although the requirement to social distance comes to an end, a ceremony takes place within an indoor public place and therefore the current situation for mask wearing during the ceremony continues at least until the next review. This means guests should wear masks throughout the ceremony, the couple only need to put them on for their interviews and signing until further advised. This applies to ceremonies indoors only.

Evening Receptions

From 7th August evening discos/ dancing can resume and the maximum number of guests who can attend will be as were set pre-pandemic.

If you have any further questions at this stage please contact our Wedding Coordinator who will be happy to assist.

We very much look forward to continuing with your wedding plans going forward.
Update 15th July 2021
The First Minister has today set out the latest Covid changes for Wales, and they'll be in two stages on the 17th July and the 7th August.

The changes will be as follows :

17th July
Up to six people can meet indoors in private homes and holiday accommodation

No mention of number of families, so would assume this means six people from six different families (like the rule of 6 for tables)

No limit to those who can gather outdoors, and no social distancing requirements.

This includes both venues and events.

'Organised indoor events' can take place with up to 1,000 seated and 200 standing
Up to 30 people from children's organisations can attend residential centres
We are receiving many questions from couples with weddings between now and 7th August and are doing our best to update each couple as information is forthcoming. We will update this page as information becomes available.

The latest guidance classifies weddings and 'indoor regulated gatherings' differently :
indoor regulated gatherings (previously known as Organised indoor activities) for up to 200 people free standing and 1,000 people seated
weddings, civil partnerships and funerals (ceremony limit set by venue)

For weddings taking place at the Glen Yr Afon House Hotel before 7th August:
Wedding ceremonies and wedding receptions can take place indoors to a maximum of 72. This allows sufficient space for guests to be socially-distanced
Guests will need to wear masks at all times within the hotel except when sat at the table eating or drinking
Guests are not permitted to go to the bar - table service will be in operation
No dancing is permitted
No 'table-hopping' is permitted
Loud music is not permitted. Background music at a low level is permitted inside.
We can arrange alternative 'entertainment' for your evening celebration in the form of organised games (i.e. Mr & Mrs, Play Your Cards Rights, Quiz) where guests can participate from their seats. Background music can be played in between.
First dance is permitted only for the happy couple.
Evening refreshments will be served to each table.
Guests can use the grounds weather permitting - social distancing and the wearing of masks is no longer required outside (from 17th July).
We are unable to accommodate loud music / disco/ band outside.
7th August ('Alert Level 0')
No legal limits on how many can meet indoors.
All businesses and premises can open.
Face coverings will continue to be a legal requirement in all indoor public places except education settings and hospitality.
Remove requirement for fully vaccinated to self isolate if they come into contact with covid positive individuals.

Self isolation requirements will continue for those with symptoms / test positive / haven't had two doses.
Weddings in Wales - update 18th June 2021
On 18th June 2021 The First Minister will announce a 4-week pause to the coronavirus rules to help boost protection against the new delta variant. Although there will be no substantive changes to the rules for a 4-week period, the regulations will be reviewed again on 15th July - some small technical amendments are being made to the coronavirus regulations to make them easier to understand and easier to apply for businesses. These include changes to wedding receptions in Wales:

'The number of people who can attend a wedding or civil partnership reception or wake, organised by a business in an indoors regulated premise, such as a hotel, will be determined by the size of the venue and a risk assessment.'

From the limited information that has been released at the moment, we are currently assessing the maximum capacity that we can host in the Ballroom for a wedding reception. We are just waiting for further detail (to be announced later) as to the 'bubbles' / maximum table numbers and if there are to be any changes to the current six guests per table.

For those having wedding receptions with us in July / August, please bear with us while we work to establish the maximum numbers we can safely host in line with our risk assessment.

However, currently evening parties, with loud music and dancing etc are still not permitted indoors.

This guidance is to be reviewed again on 15th July and we will provide a further update at this point.

Thank you for your patience while we work to respond to the latest update.
Update 1st April 2021
Weddings in Wales
Further to todays announcement we have noted the below update on the Wales Government website.

Whilst we need to await further detail , it seems that after 17th May there is more hope of indoor receptions being permitted although confirmation and detail of this is yet to be published (and will be based on infection rates continue to fall). We assume this will only be for 15 guests in a group but weddings are not specifically mentioned with 'indoor activities' so the exact numbers at this stage are unclear. This may of course change in the weeks to come – we will need to await further announcements in this regard. This is just the current position for now.
Outdoor receptions (30 guests) are possible after 3rd May – we would however need to consider if / how we can achieve this taking into account weather risks etc etc.
The Gov website says:
Ministers are now signalling further easements to restrictions in the coming weeks subject to the public health situation remaining favourable. These are consistent with the cautious and phased approach set out in the updated Coronavirus Control Plan: Revised Alert Levels in Wales.
On Monday 26 April:
Outdoor attractions, including funfairs and theme parks, would be allowed to reopen;
Outdoor hospitality can resume, including at cafes, pubs and restaurants. Indoor hospitality will remain restricted.
On Monday 3 May:
Organised outdoor activities for up to 30 people can again take place;
Weddings receptions can take place outdoors, but will also be limited to 30 people.
On Monday 10 May:
Gyms, leisure centres and fitness facilities can reopen. This will include individual or one-to-one training but not exercise classes;
Extended household will again allow two households to meet and have contact indoors.
Preparations will be made to allow the following relaxations to be considered at the review on 13 May by the next Welsh Government, subject to public health conditions remaining favourable.
The reopening/resumption of the following, from the first week of the new cycle, i.e. Monday 17 May:
Children's indoor activities.
Community centres;
Organised indoor activities for adults, limited to a maximum of 15 people. This includes exercise classes.
After 17 May, to consider enabling indoor hospitality and remaining visitor accommodation to reopen in advance of the Spring Bank Holiday at the end of May.
Update 29th March 2021
As part of our gradual return to normal business, our Reservations Booking Line will be open between 10am-2pm (Monday-Friday) from today. Accommodation can also be booked via our website outside of these hours. We are now taking bookings for stays in 2021 - our Staycation break in Wales is perfect for that little get away as soon as we are able to open. Our Flexible Cancellation Policy means you can have the peace of mind of a full refund up to 7 days prior if your stay is affected by COVID-19 restrictions. We look forward to seeing you soon.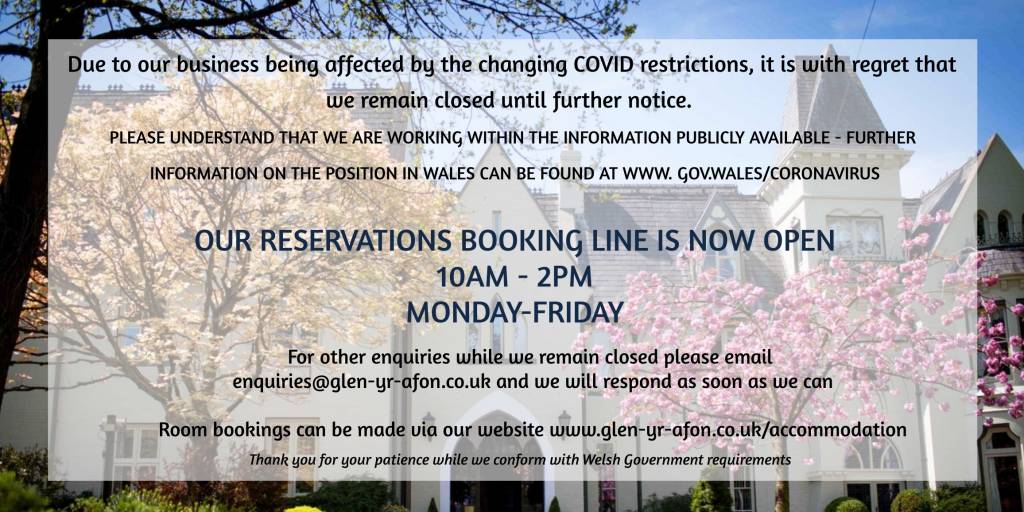 Update 18th March 2021
Ready to get on with your wedding planning?
As a result of the fast-changing pace of restrictions, we are continuously forced to adapt our approach to weddings here in Wales. Below you'll find an overview of our current policies and how we're handling the situation as it evolves.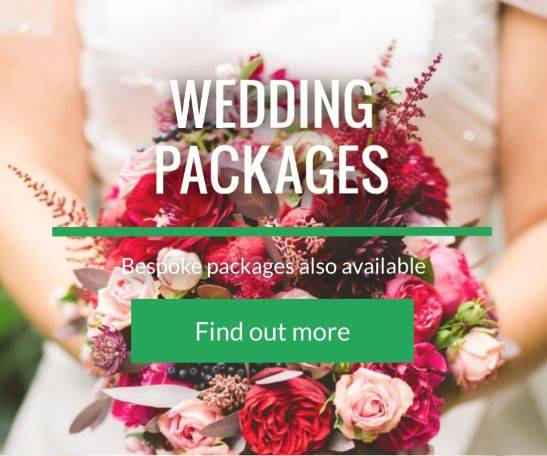 To our new enquiries: we are here and ready to help! While we remain closed we are doing our best to cover messages so that we can help you find out all about us!
In line with Government guidelines, we hope to be able to recommence personal viewings before too long as further information is forthcoming. Despite these current restrictions, if you're looking to find the perfect South Wales wedding venue, then please get in touch! Our wedding team is available by email and happy to discuss your plans, discuss availability and answer your queries.
Please find below links which you may find useful at this stage so you can have a peek at our Ballroom dressed for a wedding and find out more about us. Also included are links to our wedding packages and 2021/2022 wedding brochure for your perusal.
https://www.glen-yr-afon.co.uk/wedding-venue/

https://www.youtube.com/watch?v=j72yCbrObiU The Ballroom is dressed on the video with some optional extras which are an additional cost. These include the ceiling drapes, LED dancefloor / aisle, mood-lighting and uplit backdrop. If you would like pricing for any of these please let me know.
https://www.glen-yr-afon.co.uk/2022-wedding-packages.html

https://www.glen-yr-afon.co.uk/assets/59/downloads/78_Wedding-Brochure20212-2022-compressed1.pdf
If you would like to be added to a list for viewing as soon as we are able, please email us.
For those looking to secure dates we are currently offering a refundable deposit which can be returned after the first viewing if the venue is not to your choosing.
To all of our existing couples we appreciate this never-ending time of stress, uncertainty, and worry. With everything so up in the air at the moment, we understand your need for answers and we are doing our best to help you. We are doing everything we can to keep up-to-date with the rapidly changing restrictions, and how these impact your wedding plans. We will be in touch with all couples as soon as we can, prioritising the most urgent wedding dates first. You can also keep up with Facebook where we will post updates as we get them.
Thank you for your patience and understanding through this period of uncertainty. Your dream day will come.
Update 20th December 2020
Following yesterdays announcement we will remain closed until further notice. The latest information regarding the restrictions with Level 4 alert level can be found on the Welsh Government website. We will keep you posted on when we are able to re-open.
Update : 17th December 2020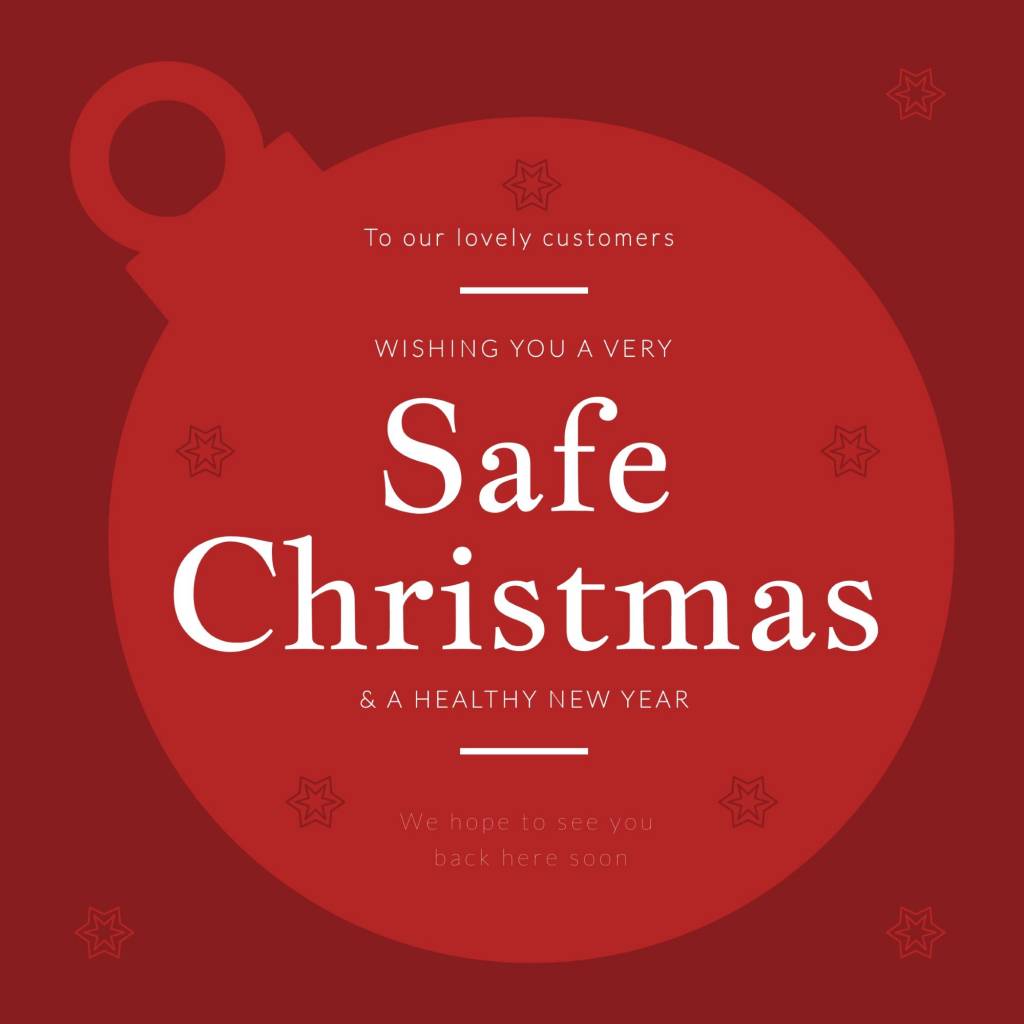 The Welsh Minister announced yesterday new restrictions beginning for the hospitality trade at 6pm on Christmas Day. The following are the highlights from the announcement.
Christmas family bubbles in Wales reset to 2 households rather than 3
All non-essential retail, gyms, leisure, personal services will close at 6 PM on Christmas Eve and will not reopen after Christmas
Hospitality businesses will close at 6 PM on Christmas Day and not reopen thereafter
All other aspects of Alert Level 4 will be enacted on 28 December
Alert Level 4 is designed to have a 3 week review cycle so there is no fixed end point.
We will therefore remain closed until further notice.
We thank you for your support and hope you enjoy a safe Christmas. We will be here to make sure Christmas 2021 makes up for this one!
Update 1st December 2020
Due to our business being affected by the changing COVID restrictions, it is with regret that we have no alternative but to close the hotel after Sunday Lunch service on 6th December until further notice. We are making contact with those guests with bookings in the coming weeks - please bear with us as we work through our diary.
We will continue to update this page and social media as the situation changes. We are extremely grateful for the continued support and understanding of our loyal customers at this difficult time.
Update 9th November 2020
We have now reopened for business from Monday 9th November 2020. Due to limited staff working at the hotel for now, we are answering telephone calls only between 9am - 3pm Monday-Friday and 10am- 2pm on Saturdays and Sundays.
You can however book accommodation via our website email us or message via our social media pages.
We are not able to take bookings from guests living in England until 2nd December and all bookings we confirm will need to comply with current Welsh Government Coronavirus restrictions so please understand if we ask you additional detail in respect of your visit.
We apologise for any inconvenience caused whilst we work towards resuming normal service. We will continue to update our website with the latest information .
WE APPRECIATE YOUR PATIENCE AND LOOK FORWARD TO SEEING YOU.
Update 5th November 2020
Weddings and Funerals - these are the rules in Wales after the fire-break lock down ends on 9th November.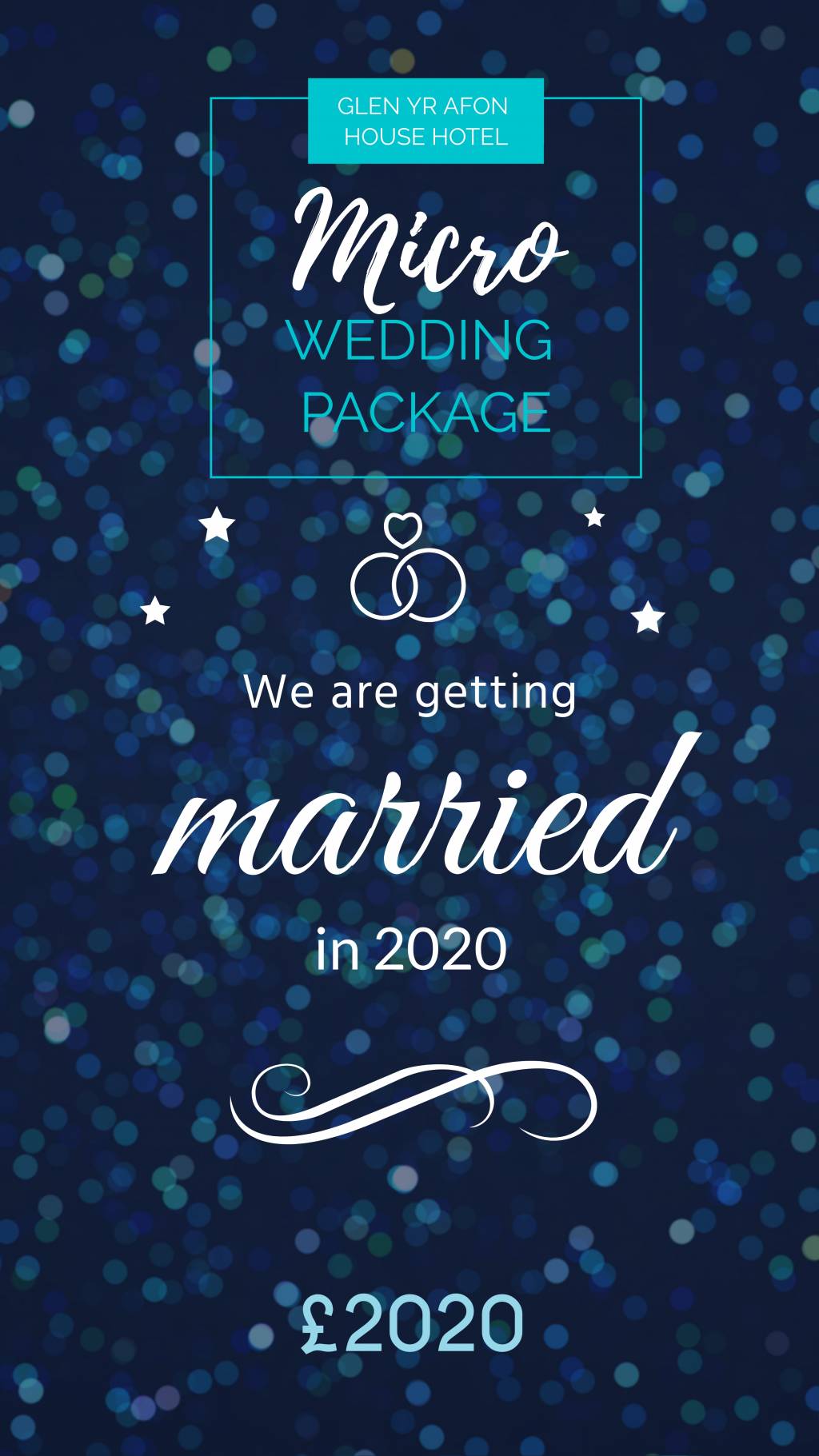 Wedding ceremonies - The number who will be able to attend a ceremony indoors will be limited by the capacity of the venue where it is being held, once physical distancing measures have been taken into account. We can host 25 safely distanced in our Ballroom.
Are face coverings required in wedding and civil partnership ceremonies? - Guests will need to wear face coverings, but given the importance to couples of the ceremony and the level of risk involved, we consider it is reasonable for the couple themselves to remove their coverings for a kiss, for taking vows, walking down the aisle and taking photos indoors as well as for a "first dance", as long as other measures are in place to protect people attending the ceremony from the risk of contracting coronavirus, for example, guests staying 2m away from the couple at all times.
What are the rules on holding weddding receptions? - A wedding reception for up to 15 people can be held indoors, or for up to 30 people outdoors. Where the reception takes place indoors, it will need to take place in regulated premises (such as pubs, restaurants, hotels or community centres) and there are limits on the type of activity that can take place – for example loud music should not be played, and any food provided should be served at the table rather than at a buffet. The limits on those who can be present do not include children under 11 or staff working at the event. For more information, please see our micro wedding package that complies with current restrictions on guest numbers.
A close family member has died and I need to organise the funeral – what do I do? Funerals can be a distressing experience, and the impact of coronavirus is making it even more difficult to make practical arrangements. You can go to a funeral IF you are invited. A gathering of up to 15 people can take place indoors for these purposes, or up to 30 people outdoors (these limits do not include children under 11 or staff working at the event). If it is indoors, then the gathering will need to take place in regulated premises (such as funeral directors, pubs, restaurants, hotels or community centres) and there are limits on the type of activity that can take place – for example loud music should not be played, and any food provided should be served at the table rather than at a buffet. See our funeral wake menu.
Update 24th October 2020
The following explains the position whilst the Wales fire-break lockdown is in place between 23rd October and 9th November 2020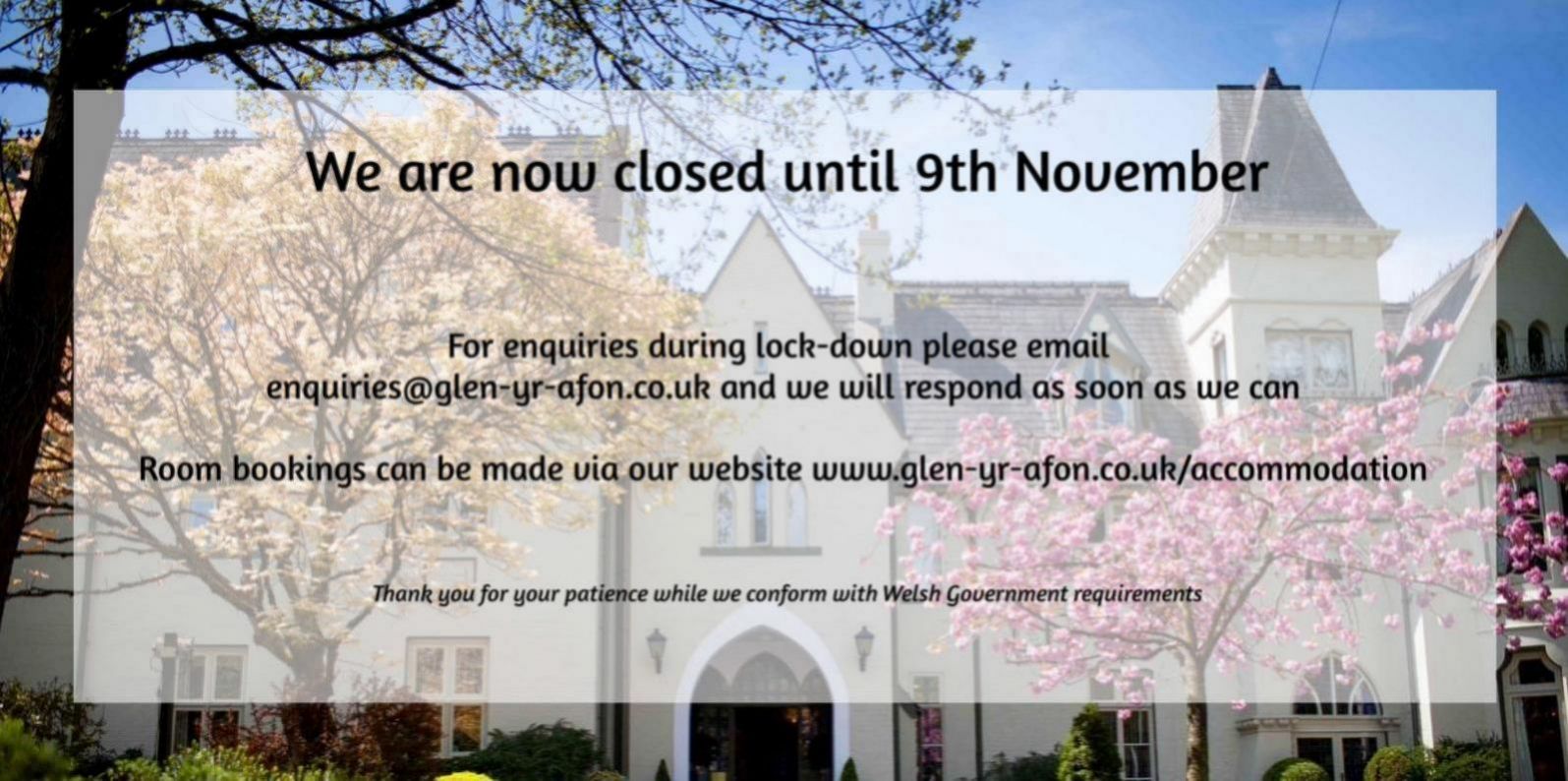 Are all potential wedding or civil partnership ceremony venues now allowed to open?
Places of worship and Register Offices are able to remain open for wedding and civil partnership ceremonies. This is subject to the need to take all reasonable measures to minimise the risk of spreading the virus on the premises.
Other 'approved premises' such as hotels, are required to close alongside other businesses in the hospitality sector.
Wedding or civil partnership 'receptions' are not permitted, and in practice many venues are required to close for the duration of this short lockdown
Are there limits to the number of people who can attend ceremonies?
The number who are able to attend a ceremony indoors is limited by the capacity of the venue where it is being held, once physical distancing measures have been taken into account
To ensure that the maximum number that can attend is observed attendance must be by invitation only. Please see the relevant guidance on weddings and civil partnership ceremonies.
What are the rules on holding receptions?
Wedding and civil partnership receptions are currently not allowed.
Can I hold a wake or another form of gathering following a funeral?
No – for the duration of the lockdown period, these gatherings are not allowed.
Update 21st October 2020
Following the latest guidance from the Welsh Government regarding a two-week firebreak lockdown in Wales, we must close our doors again from 6.00pm on Friday 23rd October 2020. We will reopen on Monday 9th November 2020, unless Government guidance changes in the meantime.

We apologise for any inconvenience caused by this enforced temporary closure as we follow the Welsh Government's instructions to protect our NHS and save lives. We will continue to update this page and our website with the latest information . While we are closed you can book accommodation via our website or email us on enquiries@glen-yr-afon.co.uk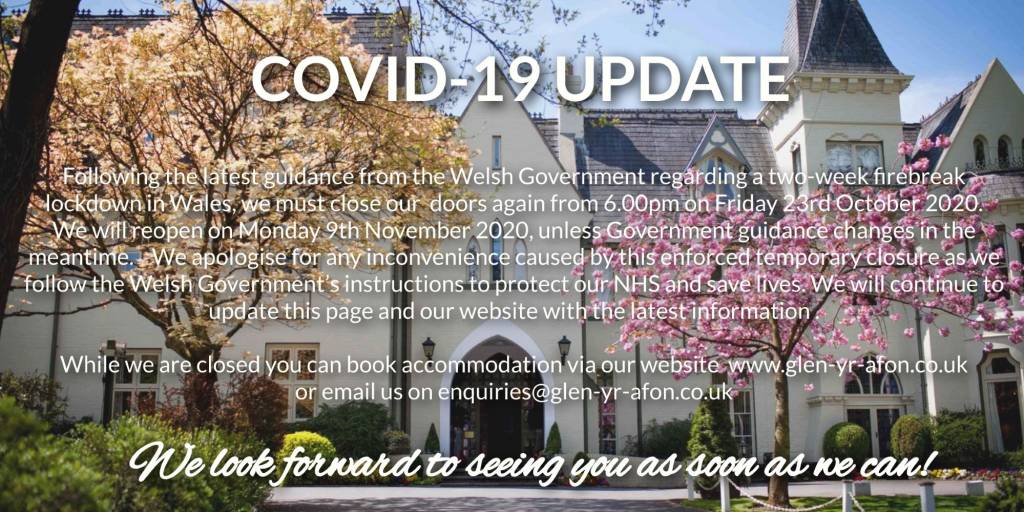 Update : 5th October 2020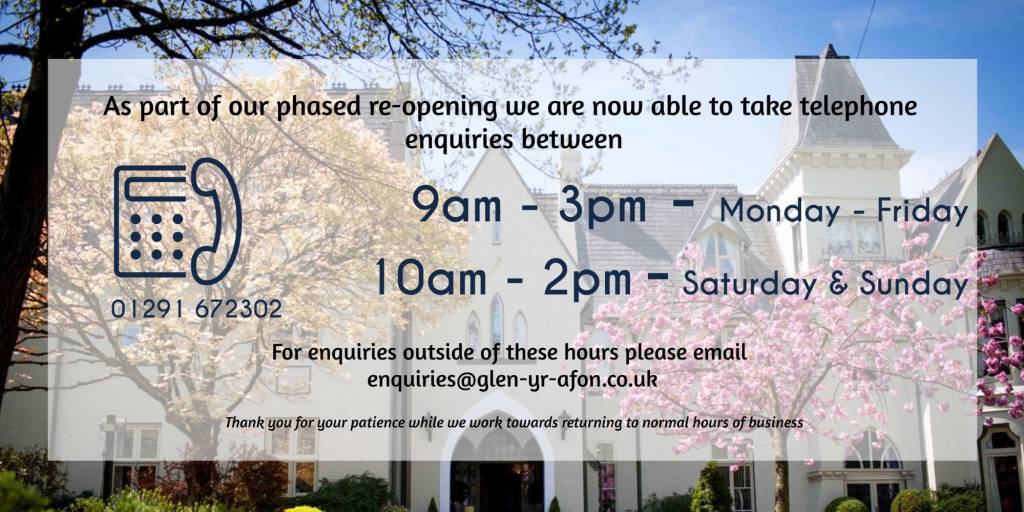 During this next stage of our phased re-opening from the 1st October our office hours for enquiries will be between the hours of 9.00 a.m. until 3.00 p.m. Monday – Friday and between 10.00 a.m. and 2.00 p.m. on Saturdays and Sundays.

Outside of these times please e-mail us on enquiries@glen-yr-afon.co.uk and we will do our best to respond as quickly as possible.

Thank you very much for your continued support and understanding.
Update 22nd September 2020
Can weddings ceremonies and wedding receptions take place?
Yes. Marriages and civil partnership ceremonies and small receptions can take place but in lockdown areas (currently Newport City Council, Blaenau Gwent ,Caerphilly and Torfaen areas) guests from outside the area are not permitted to attend the wedding reception.
Those living in the areas of current lock-downs can also leave the area if invited to attend a wedding ceremony outside the area but not to attend the wedding reception.

The maximum number of guests for a ceremony is still an individual calculation based on the size of the licensed room and the venue's ability to ensure that the guests are able to follow Public Health Wales guidelines safely throughout the venue, however it is still a maximum of 30 guests for any reception which must take place on the same day as the ceremony although it can be a different location (and must take into account guests from local lockdown areas as outlined above).

Where the reception takes place indoors, there are limits on the type of activity that can take place - for example loud music should not be played, and any food provided should be served at the table rather than at a buffet.

Face coverings are now mandatory in Wales, although initially we hoped that it would not apply to ceremonies the Government have since confirmed in FAQs that they expect all parties to wear a face covering. It is reasonable for the couple to remove their coverings for a kiss and for taking vows as long as other measures are in place to protect people attending the ceremony from the risk of contracting coronavirus, for example, guests staying 2m away from the couple at all times.

Guests must wear masks at all times during the ceremony and whilst in all public areas of the hotel except when sat at the table for dining. Masks must be worn when leaving the dining table for any reason.


COVID-19 STATEMENT
COVID-19 STATEMENT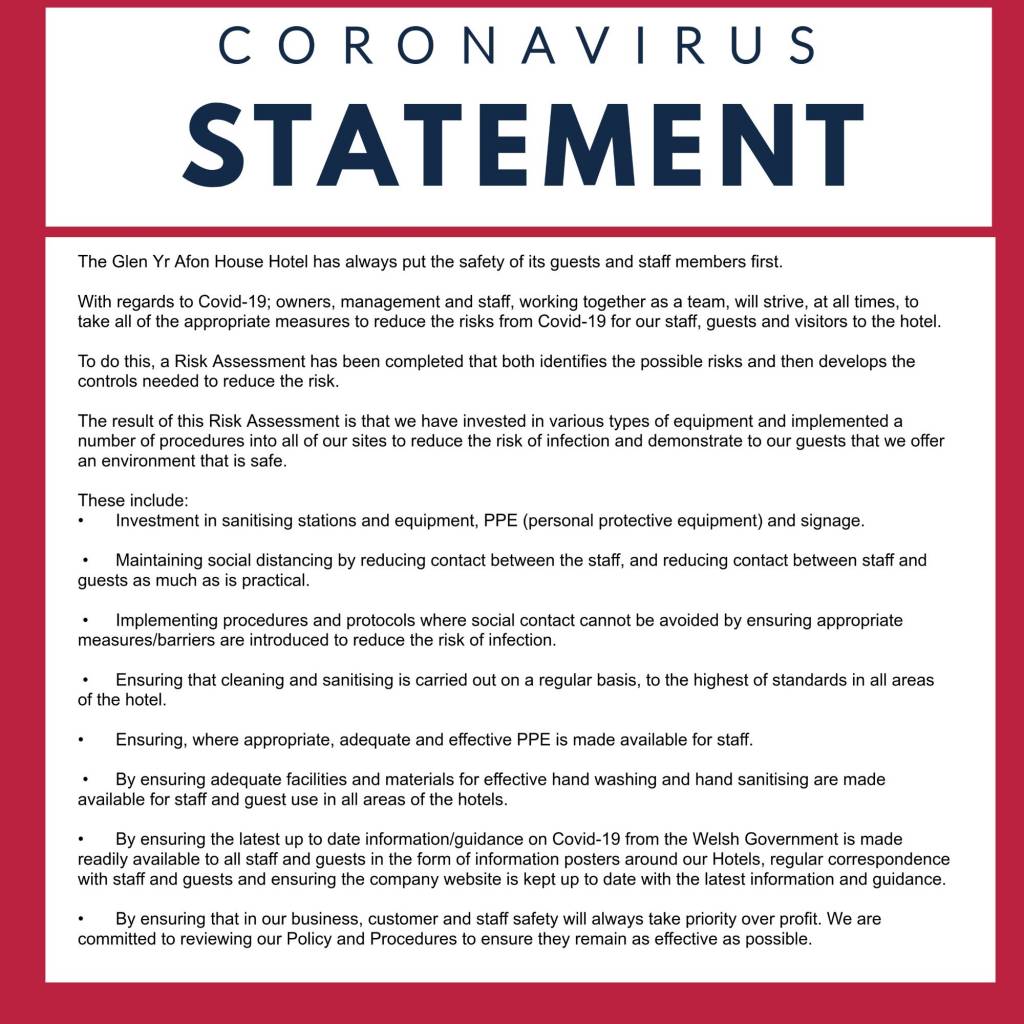 The Glen Yr Afon House Hotel has always put the safety of its guests and staff members first. With regards to Covid-19; owners, management and staff, working together as a team, will strive, at all times, to take all of the appropriate measures to reduce the risks from Covid-19 for our staff, guests and visitors to the hotel.

To do this, a Risk Assessment has been completed that both identifies the possible risks and then develops the controls needed to reduce the risk. The result of this Risk Assessment is that we have invested in various types of equipment and implemented a number of procedures into all of our sites to reduce the risk of infection and demonstrate to our guests that we offer an environment that is safe.

These include:
Investment in sanitising stations and equipment, PPE (personal protective equipment) and signage.
Maintaining social distancing by reducing contact between the staff, and reducing contact between staff and guests as much as is practical.
Implementing procedures and protocols where social contact cannot be avoided by ensuring appropriate measures/barriers are introduced to reduce the risk of infection.
Ensuring that cleaning and sanitising is carried out on a regular basis, to the highest of standards in all areas of the hotel.
Ensuring, where appropriate, adequate and effective PPE is made available for staff.
By ensuring adequate facilities and materials for effective hand washing and hand sanitising are made available for staff and guest use in all areas of the hotels.
By ensuring the latest up to date information/guidance on Covid-19 from the Welsh Government is made readily available to all staff and guests in the form of information posters around our Hotels, regular correspondence with staff and guests and ensuring the company website is kept up to date with the latest information and guidance.
By ensuring that in our business, customer and staff safety will always take priority over profit.
We are committed to reviewing our Policy and Procedures to ensure they remain as effective as possible.
Update 11th September 2020

Extracts from First Minister's announcement today.
The new measures in Wales fall into four areas, and the First Minister gave an outline of them, including the decision on face masks and what will happen if people repeatedly refuse to wear one:
1. Work from home wherever possible
Mr Drakeford said that it had never been the Welsh Government policy to encourage people to return to the workplace if they can continue to work from home or remotely.

He added: "The message from across our border has been to go back to the office. This is not our message.
"We want people to carry on working from home if they can. The fewer people we come into contact with, the lower the risk of the virus spreading."

2. Reduce the number of people meeting indoors

The Test Trace Protect system in Wales has shown the main cause of transmission for the virus in recent weeks has been people meeting other people indoors.
Mr Drakeford said: "This has been at the heart of the sharp rise in cases in Caerphilly borough and we've seen similar cases across Wales.
"To help break this cycle of infection and prevent the spread of coronavirus, we will change the rules on meeting indoors. From Monday, [14th September 2020] a new limit of six people will be introduced on the number of people who can meet indoors at any one time."
The rules are:
All six must belong to the same exclusive extended household group.
Extended household groups can still be made from up to four households joining together, but only six people can meet at any one time.
Children under 11 will not be included in our rule of six.
Indoor gatherings of more than six people will therefore be against the law in Wales.

Weddings and funerals can continue to proceed indoors with up to the 30 people (with the appropriate social distancing / household 'bubbles' being adhered to.

3. Face coverings

It has already been announced earlier today, but the First Minister confirmed that face coverings will become compulsory in indoor public places, such as shops, in Wales, from Monday.
There will be exemptions for primary school-aged children and for people with health conditions.
Mr Drakeford added: "People who knowingly and deliberately flout the law in Wales could face fines of up to £1,920 for repeat offences."

4. New powers for local authorities
Finally, the First Minister said the Welsh Government will be giving local authorities new powers to take action themselves to reduce the spread of coronavirus.
He said: "Most people have worked hard and complied with the rules. But a small minority haven't.
"These new powers, which will come into force on Monday, will allow local authorities to close premises or stop events happening on public health grounds.
"These powers will enable local authorities to move quickly to respond to outbreaks of the virus in their areas, for example where a number of cases are linked to a particular premise or as a preventative measure, where there is a high risk of outbreak."
Update 21st August 2020
Extract from First Minister's Update (Welsh Government) today (21st August 2020)

'I have reviewed the proposed amendments to the Health Protection (Coronavirus Restrictions) (No. 2) (Wales) Regulations 2020 which include to allow:
up to four households to form an extended household to signal expanding the scope of extended households: to include up to four households as part of a single exclusive extended household from 22 August
indoor celebrations for up to 30 people for a wedding, civil partnership, or funeral in premises, subject to reasonable measures set out in guidance from 22 August
for pilot outdoor events for up to 100 people, subject to agreement of, and conditions set by, Welsh Ministers'..
Update 14th August 2020
Extract from First Minister's Update (Welsh Government) today (14th August 2020)
This week we have explored whether we can make changes to the rules about people meeting indoors. Given the increases in cases across the UK linked to this activity, and the resurgence of the virus internationally this is not something we are able to take forward this week.
However, I appreciate the pressures and difficulties that people are experiencing and from 22 August, subject to conditions remaining favourable, we will make some cautious changes. We intend to allow extended households to include up to four households as part of a single exclusive extended household. This will help address the difficult choices that some families have had to make, such as only having one set of grandparents in an extended household. We also intend to allow indoor meals for up to 30 people following a wedding, civil partnership, or funeral. This easement would enable up to 30 people to come together to mark these important life events.
Update 5th August 2020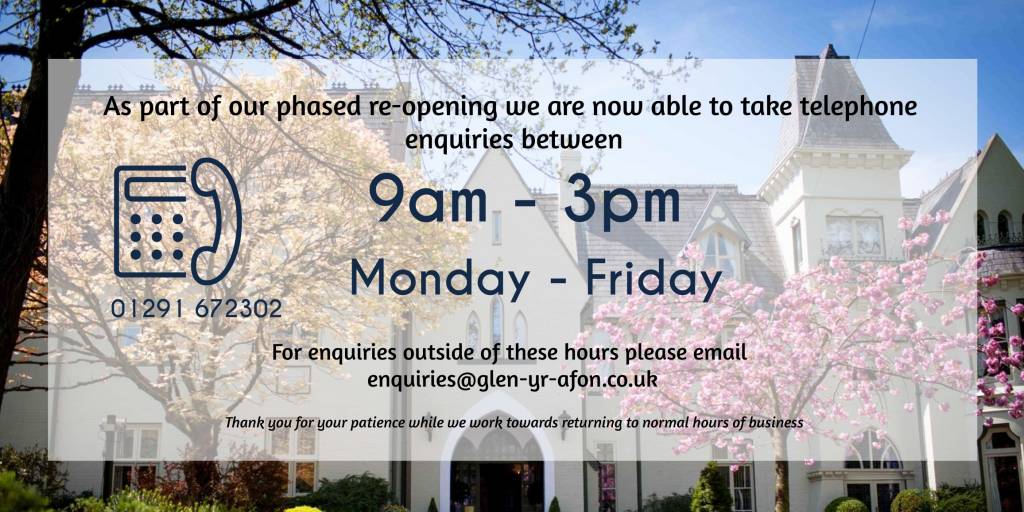 Looking for a wedding venue?
Come and have a look!
We are now taking appointments for couples looking to find their perfect wedding venue. Please email us to book an appointment. We regret that at this time, and for the safety of all, we are unable to show you around unless you have booked an appointment and are happy to adhere to our COVID-19 policy.
For your safety and that of our staff we have put additional procedures in place - we would ask for your cooperation at this difficult time in complying with all aspects if you come for a viewing.

On arrival at the hotel - please wait in your car on arrival at the front of the hotel. A team member will call the mobile number we have for you when we are ready for you to come in. We would ask that you arrive on time and note that we may not be able to see you earlier or later than the allocated time due to cleaning procedures in between each viewing.

There will be hand sanitiser at the main entrance - please us on entrance and exit from the hotel. We politely request that you wear a mask or suitable face covering for the duration of your appointment. We will require you to sign in with your contact details for Test and Trace purposes.

Appointments will be limited to 15 minutes only at this time - we will however be happy to answer any follow up questions by email / telephone / afterwards. We can only permit two people per viewing for now so additional guests with you will be asked to remain in your vehicle.

Our staff members will be wearing suitable PPE for the visit.

You will accompanied through your visit in a safe format - please respect the 2m distancing from our staff at all times.

We hope you appreciate that we are unable to offer any complimentary refreshments (as would be our usual practice) at this time and we regret that we are unable to sit with you for discussion after your viewing.

One final point - if you decide you cannot make the appointment it would be very much appreciated if you would be kind enough to let us know so we can offer your appointment to other couples on our waiting list.

We aim to do our best to make you as comfortable as possible during your visit in these difficult times - this is a significant change from normal Glen Yr Afon hospitality that we hope you will eventually get to experience as your wedding plans progress.

Carol Knight
Wedding Coordinator

We are ready to welcome you!

We are delighted to announce that we are ready to welcome you back from 7th August. We have been working hard to make the hotel a safe place for staff and customers and have all the necessary procedures in place to ensure everyone's safety.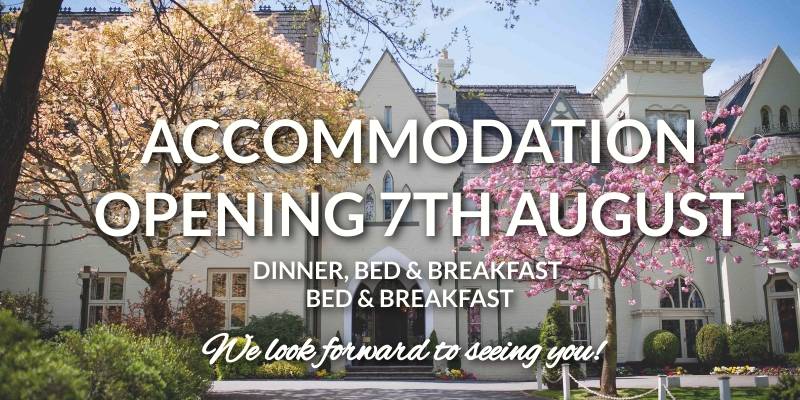 We are accepting guests for B&B and DB&B from 7th August. For now you will need to book on-line via BOOK DIRECT button alongside. Our friendly reception staff will be back to answer your telephone calls from 5th August should you prefer to book by phone.
We are not offering our Luxury Break or Afternoon Tea for now... we will announce later when we are able to offer this service.
Details of the menu being offered for dinner bed & breakfast residents is available here.
The position on weddings and large function gatherings remains as previous post and we are awaiting news of lifting of restrictions from the Welsh Government. We are in touch individually with our customers with weddings and functions booked in the coming months.

We are also working with the Monmouthshire Registration Service regarding when and how we will be able to resume hosting weddings on our premises.
We thank you for your patience through these difficult months and look forward to seeing you.
Update - Welsh Assembly Government (7th July 2020)
Guidance to local authorities and places of worship on solemnisation of marriages and the forming of civil partnerships.
The Health Protection (Coronavirus Restrictions) (Wales) Regulations 2020 impose temporary restrictions on gatherings and movement of people in Wales. This has been done to control the spread of coronavirus in Wales and to help protect the public from the spread of severe acute respiratory syndrome coronavirus 2 (SARS-CoV-2).
On 22 June 2020 amendments to the Regulations came into force which allow places of worship to open to conduct solemnisation of marriage or the formation of a civil partnership and provide for a person to gather in buildings to attend a solemnisation of a marriage or formation of a civil partnership. The effect of these changes is that it is now lawful for places of worship as well as Register Offices to open for such events and for certain people to gather and enter relevant buildings to attend such ceremonies. [Note: this does not at this stage extend to licensed wedding venues]
The opportunity to marry or form a civil partnership is an important milestone in many people's lives and the value that is placed on the union formed is recognised in the legal status that the marriage or civil partnership is afforded. Many people want to celebrate the occasion with receptions or other forms of social gatherings with friends and family. Enabling such gatherings is not the purpose of the amendments to the Regulations. Most of the relevant venues for such gatherings are currently required to remain closed.
We must recognise that, globally, there have been many examples where 'wedding receptions' have been 'hotspots' for the spread of the disease. Tackling Coronavirus does not allow us to go further than ensuring those who, at this stage, want to marry or form a civil partnership, can do so. The form that these ceremonies can take will inevitably be limited by the requirements of social distancing but they can be attended by invited guests who would witness the formation of the legal, and where relevant, spiritual partnership that marriage or civil partnership entails. The numbers able to attend will be dependent on the place of worship or Register Office being able to accommodate people safely, observing the physical distancing requirements.
It will be for places of worship themselves to assess whether they wish to open for such ceremonies and to consider the necessary reasonable steps to maintain physical distancing between households during the ceremony. The Registration service provides a statutory service, and will be able to facilitate marriage and civil partnerships now that the restrictions on travel have been eased for such purposes. However, it should be recognised that there may be circumstances where issues, such as numbers of staff who are self-isolating, may make it impractical to do so or may limit appointment availability.
Guests may attend the marriage ceremony or civil partnership formation, but should recognise that we are making a limited exception to the restrictions that have been imposed as a result of a public health emergency. The overarching advice, therefore, is that people must only attend an event if invited and that the reasonable excuse for travel and entry to a building that has been established to allow this, extends only to those aspects which are essential to the solemnisation of the marriage or formation of the civil partnership.
The normal restrictions on gatherings would apply to all aspects outside the ceremony itself. Those restrictions limit gatherings to meetings of two households outdoors. It is, however, important to note that the Regulations are also being amended to allow for two households to join together to become an extended household. This may only occur on one occasion, but should this happen, that extended household is treated as a single household, and the restrictions on gathering will not apply as between each of its members. Aside from those involved in and facilitating the ceremony, the only exception to the requirement to be invited would be those who attend to exercise their right to raise a reason against or lawful impediment to the marriage or civil partnership.
Update 10th July 2020
We have received this update from the Monmouthshire Registration Service regarding weddings and the current position:
At the present time the Monmouthshire Registration Service are still being told by Welsh Government and the General Register Office that they are not allowed to conduct and register ceremonies out at Approved Premises. The position is extremely confusing and the Local Registration Services across Wales are asking both parties to clarify why this cannot now happen, (provided that venues have made the decision to open and are satisfied that they are able to follow all other guidance for their business), given that ceremonies can take place in Register Offices and Places of Worship.

We do not know when any further announcement will be made, or any further guidance published, so unfortunately it is still a waiting game and we still don't know when the position will change. We will let you know as soon as we have any news but they cannot confirm any bookings in the near future until the Regsitration Service have been given permission to resume their duties.

Update 24th June 2020
There has been much reporting in the media reporting over the weekend that weddings can once again take place within Wales. Unfortunately this reporting is inaccurate, although Welsh Government included provision within the COVID-19 legislation for weddings and civil partnerships to take place this relates only to places of worship at this time.

The General Register Office confirmed yesterday after liaising with Welsh Government all weekend. The Monmouthshire Registration Service have no discretion to begin ceremonies at this time. As registration is not a devolved power they MUST wait for confirmation from the General Register Office before they can start.

As an office, Monmouthshire Registration Service have now been allowed to open for birth registrations and notice appointments so the lifting of restrictions is continuing and hopefully wedding ceremonies will not be too far away, whatever the restrictions on those may be.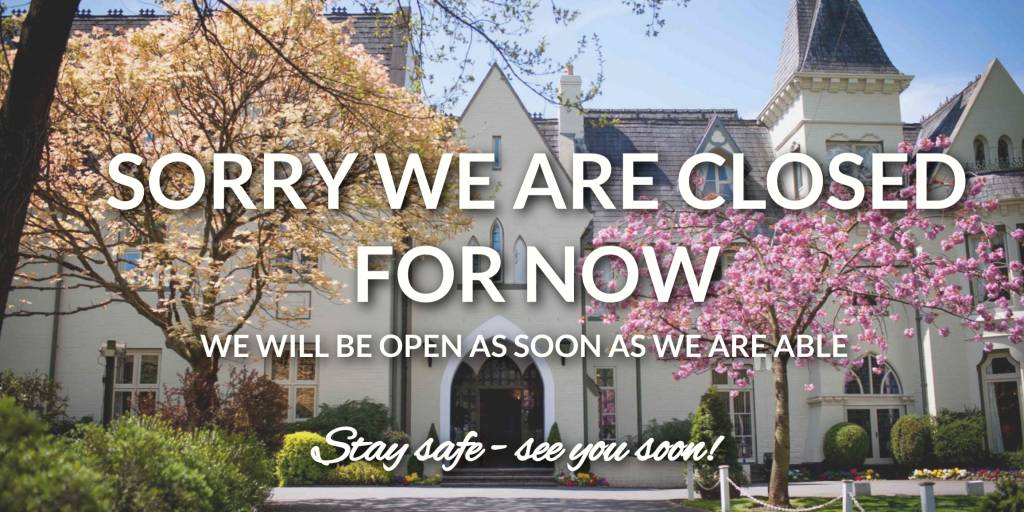 Update: 18th May 2020 (16:44) - In accordance with recent Government announcements the Glen Yr Afon House Hotel will be closed with effect from Monday 23rd March until further notice. This decision has been made with both the welfare of our staff and the public in mind. We thank you for your continued support and look forward to seeing you back at the hotel in safer times.
Please bear with us during this time. We are developing answers to some frequently asked questions on this page to help our customers as best as we can whilst we have no colleagues here to personally assist. Please also note that we will do our best to respond to urgent emails although the frequency of checking mailboxes may not be as regular as usual so please bear with us.

We will stay in touch and the latest updates will be available on this page, social media and direct communications to our guests as appropriate.
Frequently Asked Questions - Coronavirus
When will the Glen Yr Afon House Hotel re-open? - The Glen-Yr-Afon House Hotel will remain closed until further notice. We are in contact with the relevant authorities and will work to reopen the Hotel to guests as soon as it's appropriate to do so.

I have a wedding booked in the coming months - what will happen? - All weddings booked for April- August have been postponed. We have been in contact individually with couples affected and are working with them to re-schedule. We will continually review the situationin light of amended Welsh Government legislation and guidance. At that stage we will again provide an update for the affected couples. If you have a question regarding your wedding please email weddings@glen-yr-afon.co.uk and we will get back to you with a reply as soon as we can.

I have a function / celebration booked in the coming months - what will happen? - We will be in contact individually with customers who have arranged celebrations / functions with us should there become a need for their event to be post-poned. We will continue to review monthly and contact these customers directly once the situation regarding their event is clearer. If you have a question regarding your function here please email functions@glen-yr-afon.co.uk and we will get back to you with a reply as soon as we can.

I am a guest at a wedding that has been postponed and have booked accommodation - what do I need to do? - At this stage you need to do nothing. Once we have agreed a re-scheduled date with our couples, we will automatically transfer all guest bedrooms booked for the original date to the revised date. Once the hotel has re-opened, should you not be able to attend the revised date we will refund the deposit you have paid. Please do not telephone the hotel regarding accommodation in relation to a wedding whilst we are closed. If you can liaise with the couple getting married in the first instance that would be very helpful.

How can I contact the Hotel? - Currently the hotel is closed as our team comply with Government instruction. We ask that you do not telephone the Hotel. Please also be mindful that although email boxes to any of our departments will be monitored, this will not be as frequently as we would under normal circumstances. We will do our best to respond to emails of an urgent nature as soon as we are able.


Hotel Bedroom Bookings - With the exception of bedrooms booked for wedding guests (see above), all reservations until 31st May that have not pre-paid any charge or deposit will be cancelled automatically and there is no need to contact us. Our Reservations Team have been contacting guests who have made pre-payments to make arrangements for moving, rescheduling or cancelling guest stays. Guests booking via Booking websites should effect cancellations through them. Future bookings will be addressed as soon as we are able and upon continual review of the situation.


Gift Vouchers - All vouchers with expiry dates up to July 2020 will be automatically extended to 30th September 2020 for now. Further extensions may follow, pending updates to Government policy.
---
Update: 21st March 2020 (13:06) - Regarding forthcoming weddings - this is an extract today from the Monmouthshire County Council website:
'I'm due to get married at an MCC registered venue, will my ceremony still go ahead? - People due to get married will be contacted if any changes or cancellations are being made to their ceremony.
---
Update: 21st March 2020 (11.03)
In light of the Government's announcement yesterday (20th March) our restaurant and bars are now closed.
The hotel will remain open with room service on food and beverages being offered until further notice. Sadly our Mother's Day events have been cancelled and we have contacted those affected individually.
Our reservations staff are experiencing increased call volumes at this time but please be assured that your booking is safe and your reservation can be deferred or re-arranged in due course.
The health and safety of our staff and guests is our utmost priority and we wish you all strength and positivity until this situation passes. Take care, stay safe and we hope we can rely on your continued support when the dust settles.
---
Posted:Thu 19th Mar 2020
We understand your concerns regarding venturing out at this time, not only to visit ourselves but other hotels, pubs + restaurants. Rest assured we are taking the appropriate measures at the Glen-yr-Afon.
We'd like to thank everyone who made the effort to join us over the weekend.
Just to reiterate, food service times, along with opening hours remain the same.
Although we understand this is not possible for all, please would you use a contactless payment device when paying to reduce the exchanging of physical money. We hope that this will help minimize the transmission of any nastiness!
We have put together leaflets which detail other helpful measures to take during this time. These can be found in Reception.
In times like these it's important to get behind your local, family-run pubs and restaurants, for which there are plenty in Usk.
Again, we would like to reassure our guests that we are taking every possible measure to minimise your concerns.
Many thanks for your understanding and support during this time.
Posted on Thu 19th Mar 2020 at 15:09