Returning again to cause chaos!
Coming soon...
Next dates to be announced..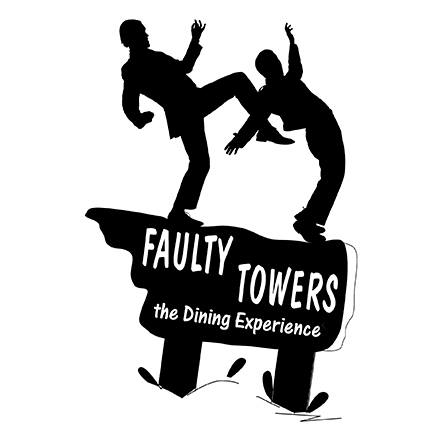 This globetrotting show is truly quite legendary, selling out in places like Edinburgh Fringe and Sydney Opera House. It returns to Glen Yr Afon House Hotel in both November and December, but be warned: it will sell out here too, so early booking is essential. Basil, Sybil and Manuel serve a 3-course meal along with plenty of laughs and audience participation in this 5-star immersive show –a show that's never the same twice, because it's 70% improvised. It's great for comedy fans, theatre fans, or anyone who just fancies going out for an unforgettable meal and a good time. This true blend of ingenious comedy and unique theatrical script is a multi-sensory treat where chaos reigns right from the start.
'Crammed full of laughter!' - Everything Theatre, London Covent Garden 2017
'Outrageously funny', - BroadwayBaby, Edinburgh Fringe 2017

Born in Brisbane in April 1997, Faulty Towers The Dining Experience is a worldwide hit, appearing in around 20 countries a year. Highlights of 2018 include a string of return visits to Fringe Festivals in Perth, Adelaide, Melbourne and Edinburgh, and tours in Europe, Scandinavia, Asia, Australia and the Caribbean. With an ongoing residency, too, in the heart of London's theatre land, it's clear that Faulty Towers The Dining Experience is the most successful interactive comedy show of its kind. Ten teams of cast now tour the world virtually non-stop.

'The actors were excellent even down to the last mannerisms. Interacting with the audience throughout. You know you've had a good night when your face hurts because you've laughed so much. Highly recommend!'
'Fantastic!' - What's on Stage, Birmingham REP
'A two-hour eat, drink and laugh sensation' - The Daily Telegraph
'Nothing faulty about this evening of superb food and comedy' - Limelight Magazine, Sydney Opera House
'Too brilliant to miss!'
'Had us in stitches!' - (BBC Radio 5 Live)
'... ingenious… the best comedy show I have ever been to.' - (Sunday Express)
'A two-hour eat, drink and laugh sensation' - (Daily Telegraph)
Please note that due the format of the event any parties booking for less than 10 guests will be seated with other parties.

For those you wishing to join us for this evening of laughter, watch this space for our next event. Dates can be held on a provisional basis for a period of 14 days before a non-refundable deposit would be required to confirm the reservation.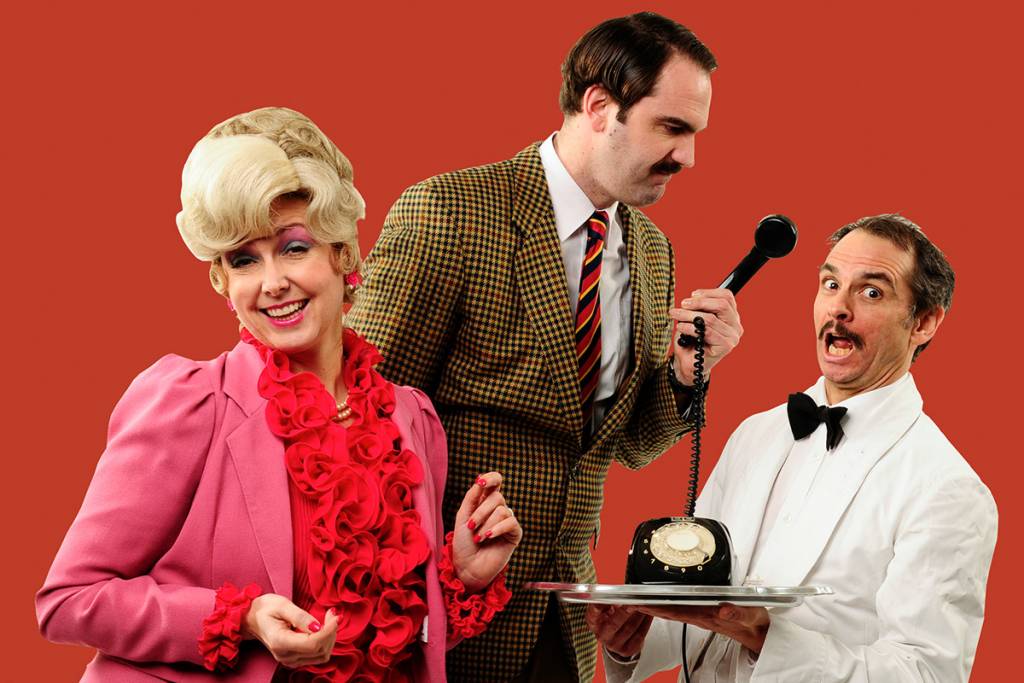 Glen-Yr-Afon House Hotel and Clarkes Restaurant makes every attempt to identify ingredients that may cause allergic reactions for those with food allergies. Every effort is made to instruct our food production staff on the severity of food allergies. However, there is always a risk of contamination. There is also a possibility that manufacturers of the commercial foods we use could change the formulation at any time, without notice. Customers concerned with food allergies need to be aware of this risk.