Short Walks in Monmouthshire
Enjoy more than 70 circular walks across the county, ranging from 1 mile town trails to 14 mile cross country routes. The pathcare and healthy walking routes are all managed and maintained by MonLife Countryside & their team of volunteers, whilst the rest have been developed and are maintained by partner organisations.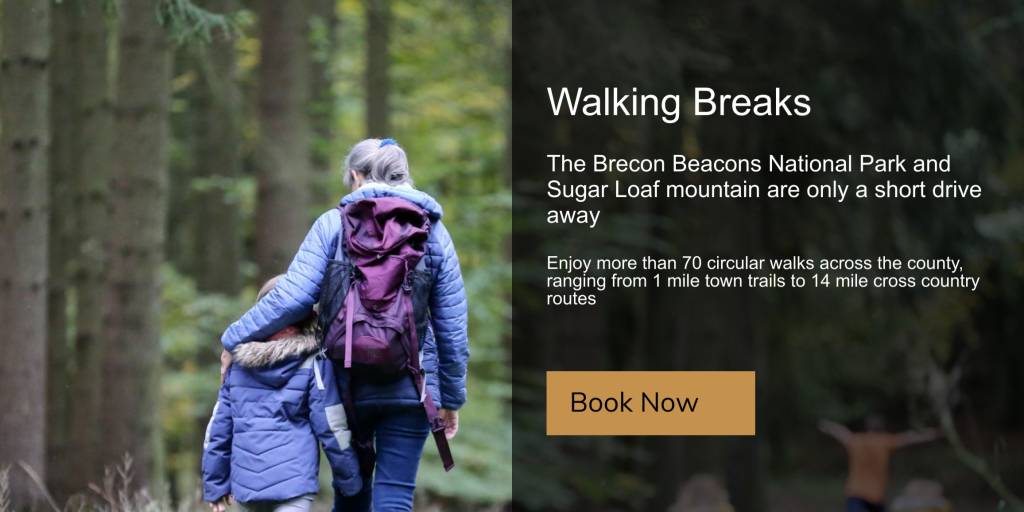 Llanbadoc and Cefn Isla Circular Walk
Start at Llanbadoc Island, Usk adjacent to St Madoc's Church (1) OS Grid ref 376001
You can also start / park at Usk Rural Life Museum (15) joining the walk at (13), lane s/p Coed-duon. Follow this path crossing a field, a stile and uphill to another stile to meet the main route at (12).) Numbers in the text relate to numbers on the map. Several stiles mean this route may not be suitable for dogs.
A walk up the Blorenge
We get many visitors looking to walk to the Blorenge - Taking approximately 4 hours to walk, this route is fairly moderate in terms of difficulty. There are no toilets at this location however there are some in the neighbouring towns of Blaenavon and Abergavenny. The same can be said for refreshments, there are cafes and pubs that you can stop at for lunch in Blaenavon and Abergavenny. However, there is always an ice cream truck parked opposite the Keepers Pond where you can get yourself a tasty treat and a drink! See our blog for details of this walk.
Little Mill and Glascoed Walk
A walk from Little Mill through the country lanes, footpaths and woods in and around the village of Glascoed Distance: 2.5 miles Time: 2 hours Maps: OS Map 152 Newport & Pontypool Start at: Half-way House pub car park in Little Mill. Grid ref 325030 Terrain: Woodland and fields and lanes
Published 2009 by Llanbadoc Community Council with the generous support of Monmouthshire County Council's Community Environmental Grant Scheme.