Feeding your delegates a good selection of freshly prepared dishes greatly contibutes towards a productive business meeting or seminar. Our conference packages include a selection of options served to your guests during the midday break. Our conference menus change regularly but the following menus give you an example. If you have any special dietary requirements in your group, please advise during the planning process and we will do our very best to accommodate.
For those conference delegates taking the 24 hour delegate package, dinner in our Clarkes Restaurant is also included.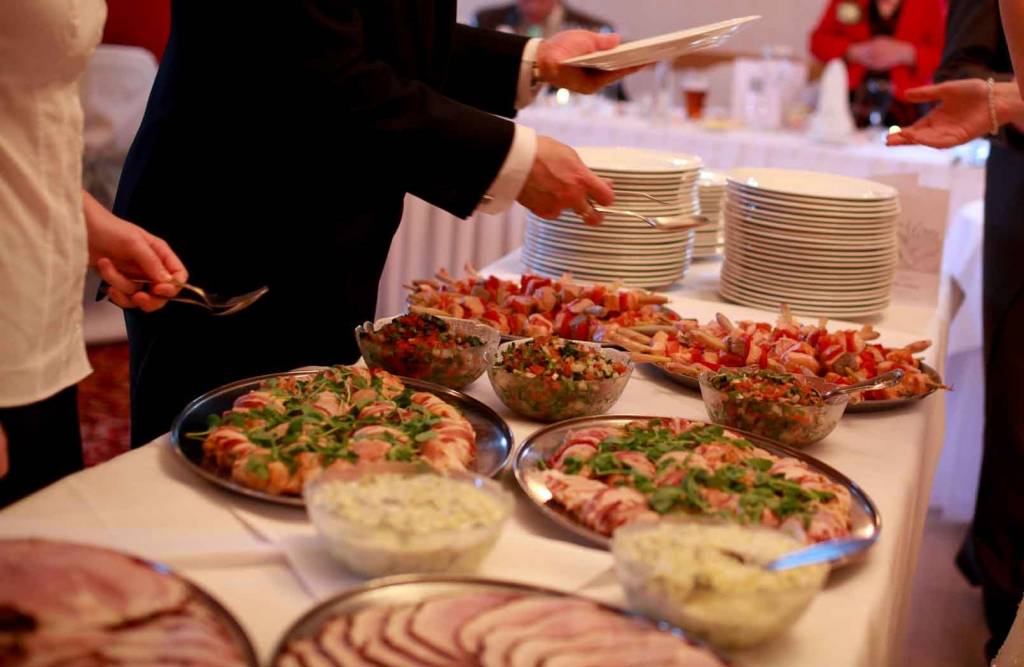 Served hot and cold buffet conference menus
Served Buffet Conference Menu
Our served buffet option includes both hot and cold items. Please find below an example menu.
Home-cooked ham with cranberry and orange sauce
Beef rolls filled with horseradish cream
Chicken strips with chilli and orange jam
Chicken stuffed with sundried tomato risotto
Stuffed mushrooms with garlic cream cheese
Corned beef plait
Pear and stilton quiche
Mixed leaf salad
Fruity coleslaw
Minted feta, rocket and olive salad
Curried rice
Crispy bacon, avocado, orange and watercress salad
Mushroom, bacon, garlic and beansprout salad
Tomatoes with a honey and balsamic vinegar dressing
Tomatoes with a basil oil
Roasted new potatoes
A selection of breads

A choice of three home-made desserts

Freshly brewed coffee / tea and mints

If your party is less than six delegates our bar lunch menu will be offered. Please advise us if any of your delegates have special dietary requirements. We will always have two vegetarian dishes available on the buffet table.
Finger Buffet Conference Menu
Our finger buffet option includes a selection of both hot and cold items. Please find below an example finger buffet conference menu:
Savoury filled sandwiches
Chicken Caesar wraps
French bread pizza
Chorizo and chicken skewers
Mini beef Wellingtons
Mini chicken and bacon pies
Filo King prawns
Barbeque chicken drumsticks
Mini salmon, haddock and apple fishcakes
Please ensure that we are made aware in advance of the day of any delegates who are vegetarians / have any special dietary requirements.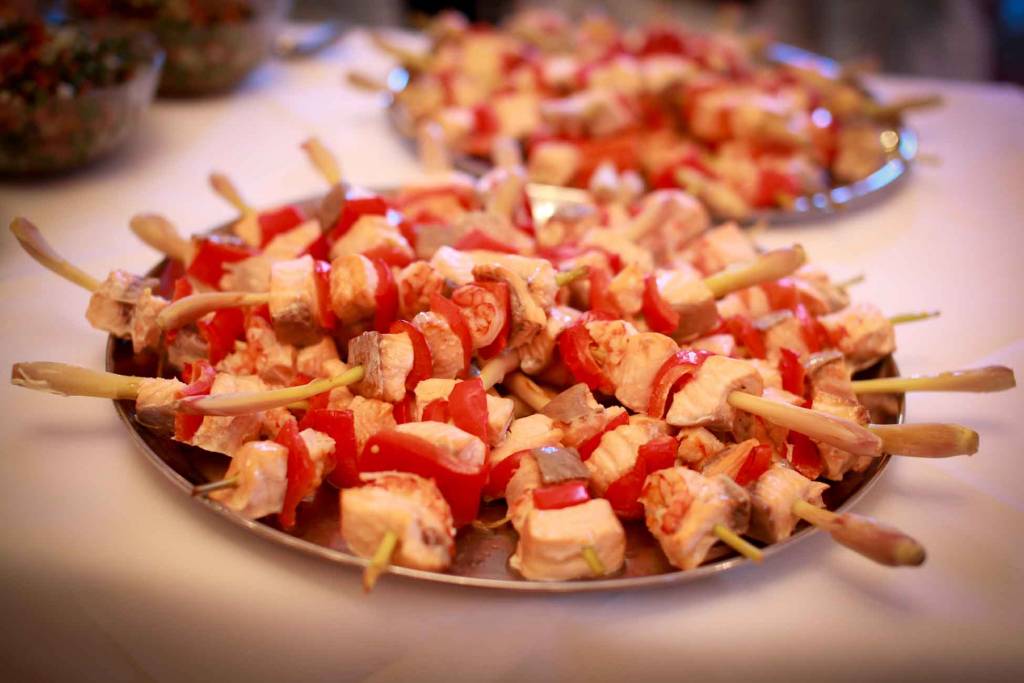 Two Course Set Conference Menu
This option would be available to any meetings with eight delegates or less as part of the delegate packages. Should this be the preferred option for larger meetings then the 2 course set menu would be available at an additional £5.00 per person on the delegate tariffs.

Where this option is selected, guests would be able to select whether a starter/main or main/dessert option would be the preference for the whole group. Should the whole party wish to have a three course menu to include starter, main and dessert this can be arranged at an additional cost. Below is an example of our set Conference Menu
10 oz Welsh sirloin steak, roasted cherry tomatoes, Jack Daniels sauce
Seabass, coriander salsa, lemongrass and chilli cream - served with a selection of vegetables and potatoes

Vanilla creme brulee

Freshly brewed tea/coffee and mints
Sandwich Conference Lunch
Sandwich lunches would be available to meetings who require a lighter option and as such these would be priced slightly less than the other lunch options available. An example of our conference sandwich menu is:
A selection of savoury sandwiches (example fillings – ham; egg mayonnaise; cheese; smoked salmon; chicken; brie and cranberry)
Chicken wraps
Crisps
Vegetarian Choices
Creamy mushroom ragout with a nutmeg mash
Roast parsnip, sage, cheese and onion pie served with a mustard cream
Honey, apple and blue cheese tart served with a herb sauce
Mixed vegetable filos with a garlic dressing
Wild mushroom risotto with black olives and sundried tomatoes
To discuss your conference requirements please contact us 01291 674817 (direct line) or 01291 672302 (main reception).