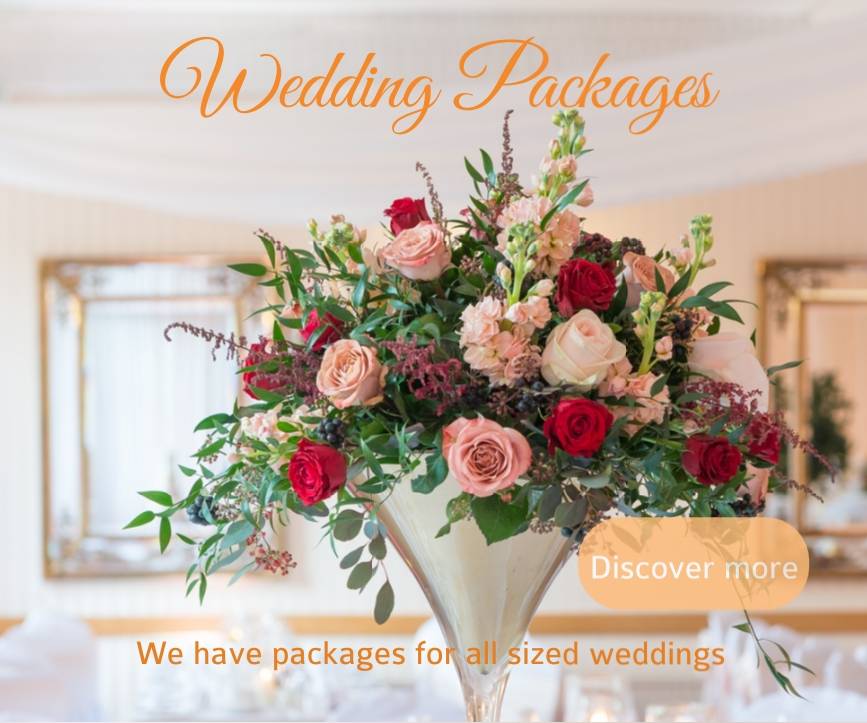 We have won many awards for our planning of weddings, including being awarded Best Wedding Venue in Wales for multiple years. We use our knowledge and expertise in this area to help you plan your wedding celebrations to perfection acknowledging the personal touches you may wish to include.
A wedding reception is a celebration held after your civil ceremony or church wedding has taken place. A wedding reception is also commonly referred to as a Wedding Breakfast as this is the first meal taken by the happy couple after they become married (like breakfast is your first meal of the day). This generally takes the form of a formal wedding breakfast and follows a drinks reception.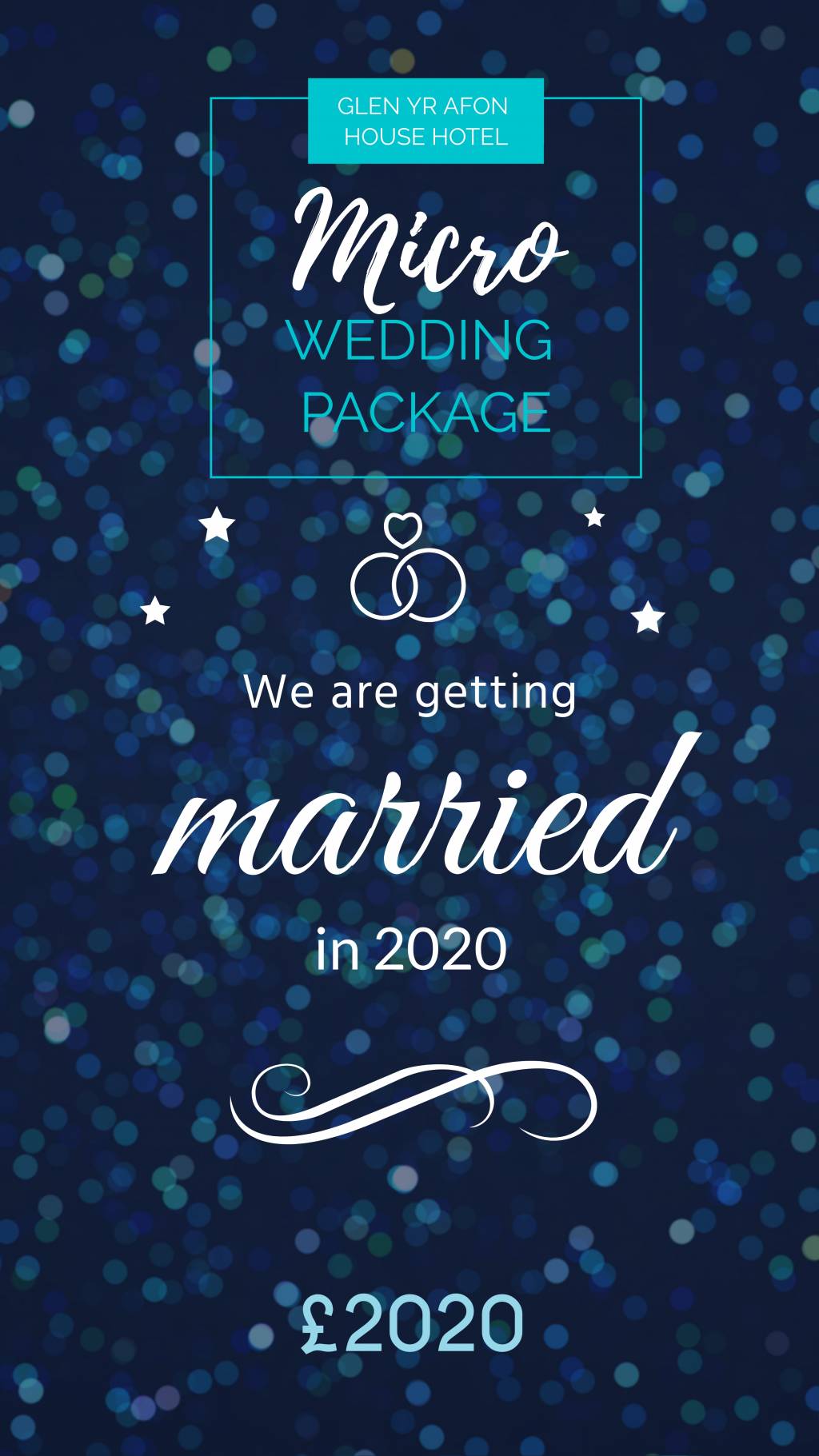 After your civil ceremony here at the hotel or as you arrive from church, we will be ready to greet you in the grounds (weather permitting) with your chosen celebratory drinks. Guests can also be offered a selection of tasty canapes at this point while you have your photographs taken.

Here at the Glen-Yr-Afon we offer a large selection of menu options for your wedding reception - giving your guests a choice of three starters and two desserts (in addition to your choice of main course) at the table, on the day which is quite unique for a wedding venue. We also offer an extensive choice for vegetarian guests and work with you to ensure that the needs of those wedding guests with special dietary requirements are catered for.
We will assist you in selecting a wedding breakfast and guide your best man of his duties during the wedding reception. We will also have a senior member of our team designated to be at your side throughout the day, ensuring you can relax and take in every minute.
Our testimonials will reassure you that our experienced staff will be able to give you and your guests the attention they deserve.
We guarantee that your wedding celebration will be the only one here on any particular day.
We also offer exclusive use of the Hotel which will ensure that the Hotel is reserved exclusively for your celebration - please ask our Wedding Coordinator for details and costs.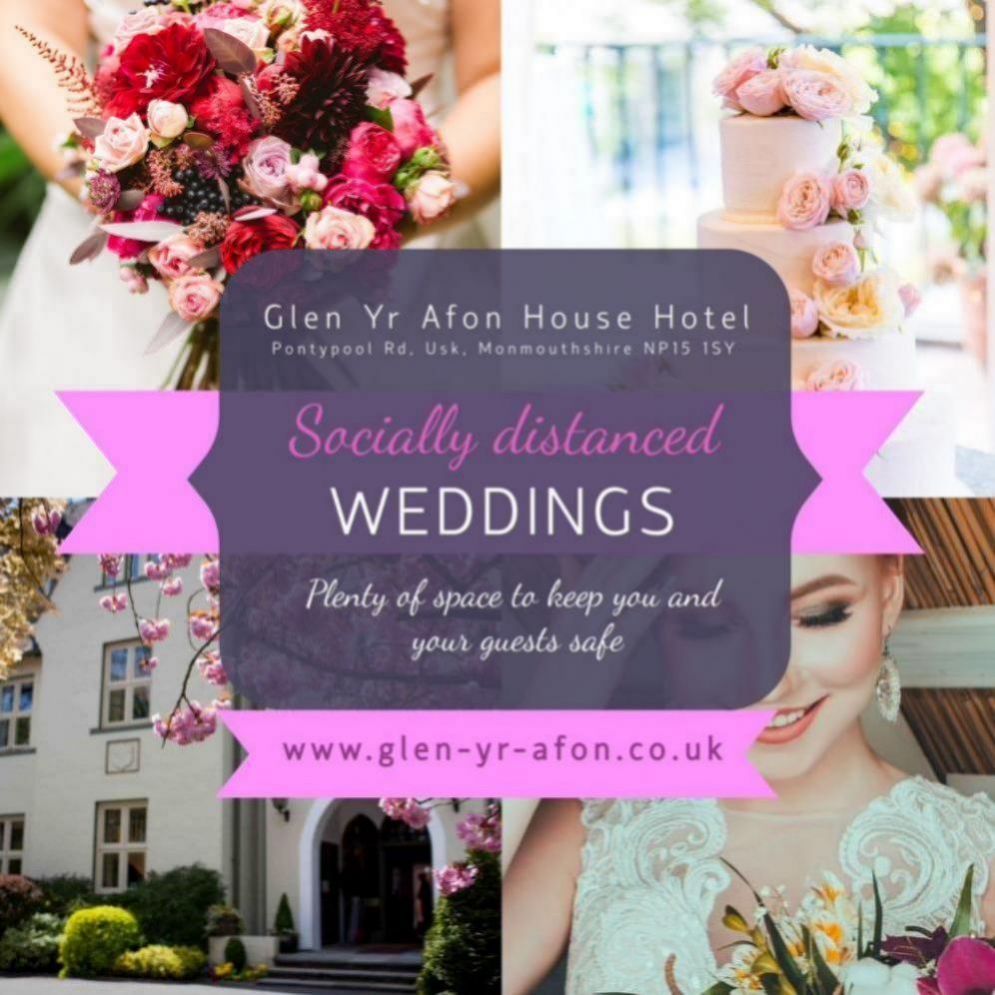 Coronavirus update on wedding receptions in Wales

The marriage/civil partnership restrictions in relation to the pandemic are constantly changing and there are several points to consider that have arisen very recently:

Local lockdowns: So far the local lockdowns have not impacted wedding ceremonies themselves although they have had an impact on wedding receptions. Guidance provided confirms that couples and their invited guests can travel out of or in to a county in lock down for a marriage or civil partnership ceremony however they are not allowed to remain there for a reception afterwards.

Wedding receptions are restricted to 30 guests, indoors or outdoors and the seating of guests has to meet current restrictions imposed by the Welsh Government. Our Wedding Coordinator will be happy to assist you with your wedding table plan to ensure compliance.
We understand that every wedding reception is different and our Wedding Coordinator will work with you to ensure that, wherever possible, your needs needs are met.
If you prefer to have something different, our Afternoon Tea wedding package may work for you. Treat your guests to a fabulous selection of sandwiches, savoury delights and home-made cakes served on quaint vintage china.
Because of the exclusivity offered for wedding receptions, we ask that your minimum wedding breakfast numbers on premium dates (Saturdays) be 75 adults, to include a drinks package and to be followed by a evening reception (to include a finger buffet) for 100 guests minimum (or Platinum / Diamond wedding package).
Minimum numbers for Fridays and Sundays will be 50 adults, to include a drinks package and to be followed by a evening reception (to include a finger buffet) for 75 guests minimum (or Sapphire wedding package).
Premium dates for wedding receptions include a Friday, Saturday or a Sunday between the months of April - September (and Saturdays in March, October and November).
Capacity - The Ballroom can seat a maximum of 150 guests for a wedding reception.

The Restaurant
An alternative venue for smaller wedding receptions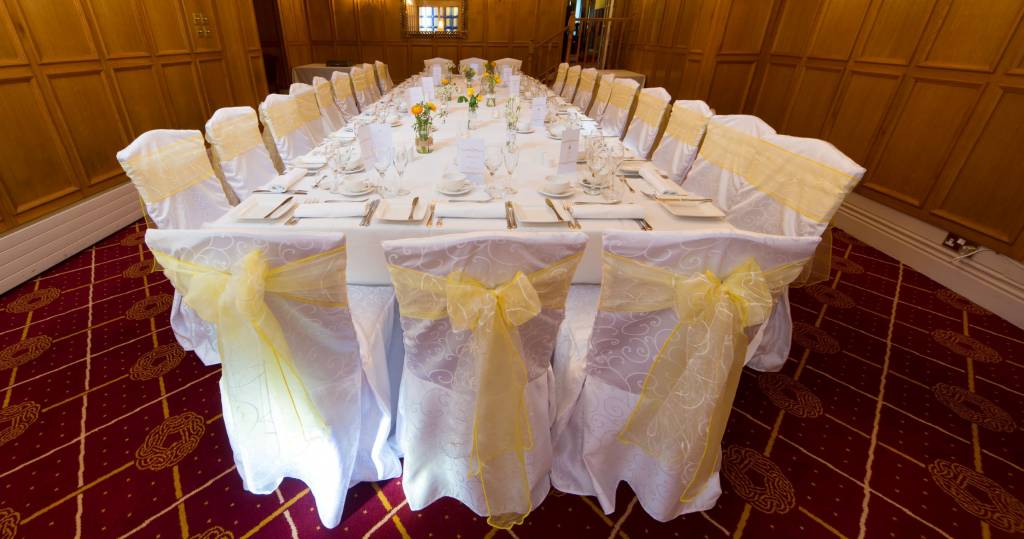 For smaller groups, the Restaurant will hold up to 28 guests in a banquet style.

The beautifully panelled room creates an intimate atmosphere for you to celebrate your special day with your family and friends. We can arrange candelabra for your table and chaircovers to complement your chosen colour theme.

Please ask for further details / table plans for larger groups in the Restaurant.
The Library
For wedding receptions of up to 20 guests
We are pleased to offer our Library for dining of up to 20 guests. An intimate room with its unusual conical shaped ceiling and beautiful mahogany table that can be oval or circular, this room is ideal for the smaller celebration. It is licensed for up to 30 guests (including the happy couple) attending a ceremony and comfortably seats up to 20 guests for a wedding reception.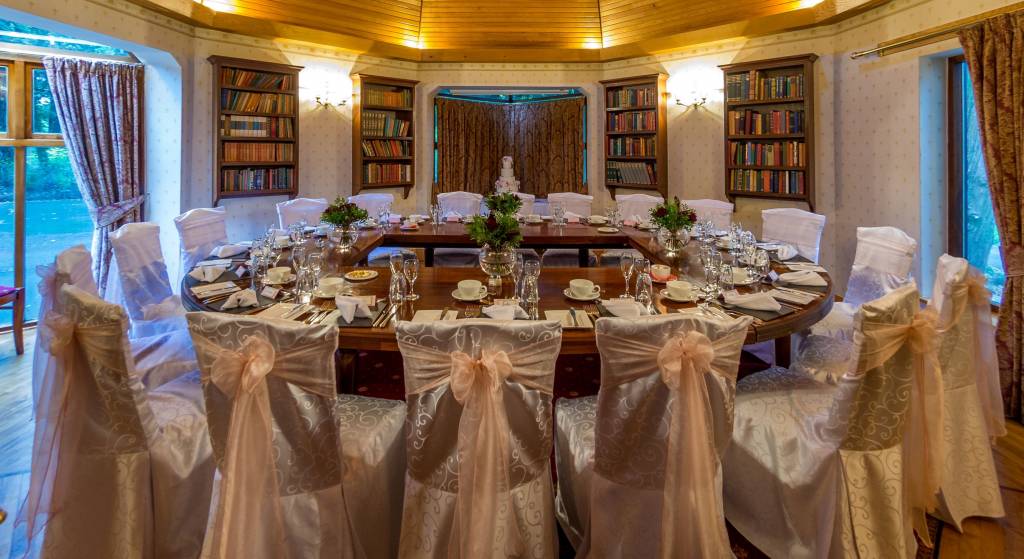 Please see our Frequently Asked Wedding Questions page for further information about holding your special day with us.