Thursday 28th November 2019 – Michael Bublé Tribute - £42.50 per person
Friday 20th December 2019 – Rock 'n Romance: A Summer of Love - A Tribute to the Movies £48.00 per person
Saturday 21st December 2019 - ABBA'S Angels - A Tribute to ABBA - £48.00 per person

Our Christmas Party Nights and Tribute Nights are a great night out to enjoy with friends or family. When you arrive all you need to know is the name of your table and we will show you to your seats! The dress code for our Christmas Party Nights is usually smart casual, but if you are daring enough, fancy dress is always an option!
A warm welcome awaits you between 7.15pm and 7.30pm and dinner will be served at 8.00pm.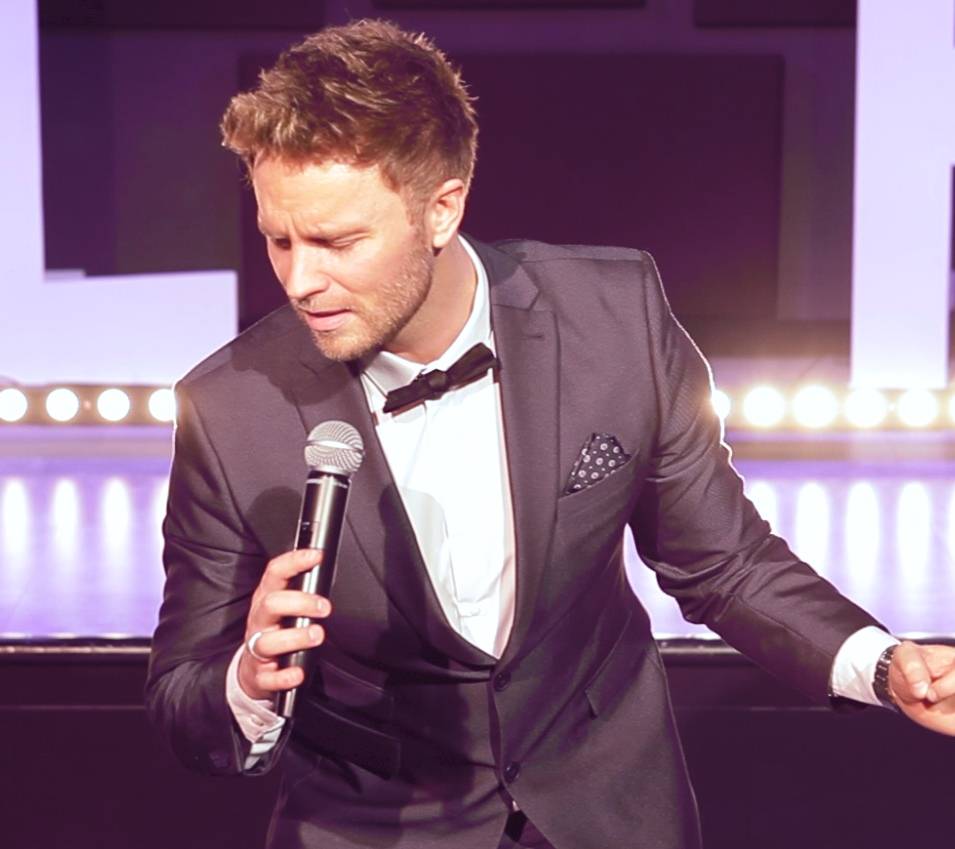 Michael Bublé Tribute
Thursday 28th November 2019 - 3 course dinner (plus tea/coffee and mince pies) - £42.50 per person
New to us for this festive season, this show is filled with all of your favourite Bublé songs to get you in the Christmas spirit.
Lee Hutton is a truly excellent act capturing the sheer brilliance that is Michael Buble! Featuring all of his greatest hits including 'Home', 'Everything' and all of the favouries! Come along and sing along!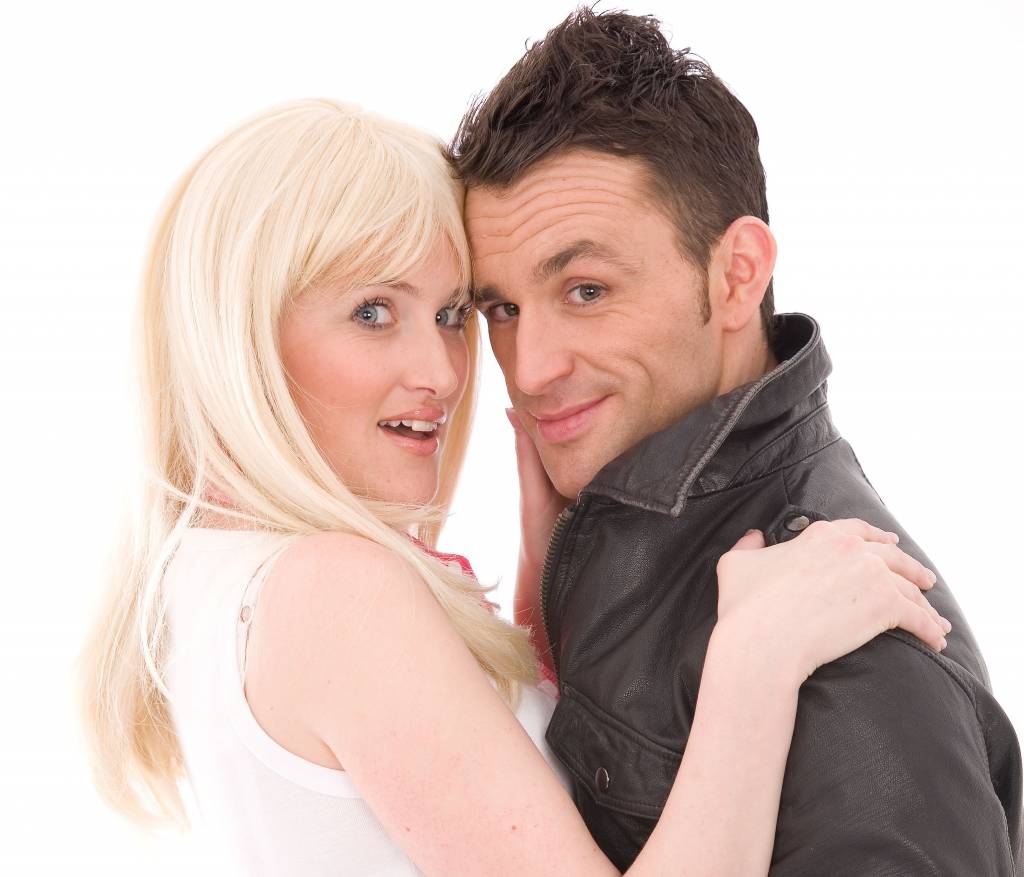 Rock 'n Romance: A Summer of Love
Friday 20th December - 3 course dinner (plus tea/coffee and mince pies) - £48.00 per person
A 'tribu-tastic' movie double date! The evening kicks off with Dirty Dancing as their very own Johnny and Baby re-live the greatest moments from the film.. They'll invite you all onto the dance floor to teach you some of those famous moves so you too can pony along with the Love Man or try out some of your own - dirty dancing style!

But the fun doesn't stop there! You will then be treated to a second show taking you back to school again where you'll be rocking and rolling all night long. Get ready to sing your heart out to Hopelessly Devoted and brace yourself for the hand jive – it's fast! With high energy routines, plenty of audience participation and outstanding live vocals (yes they are singing live) these shows go together to give you the time of your life!
ABBA'S Angels - A Tribute to ABBA
Saturday 21st December 2019 - 3 course dinner (plus tea/coffee and mince pies) - £48.00 per person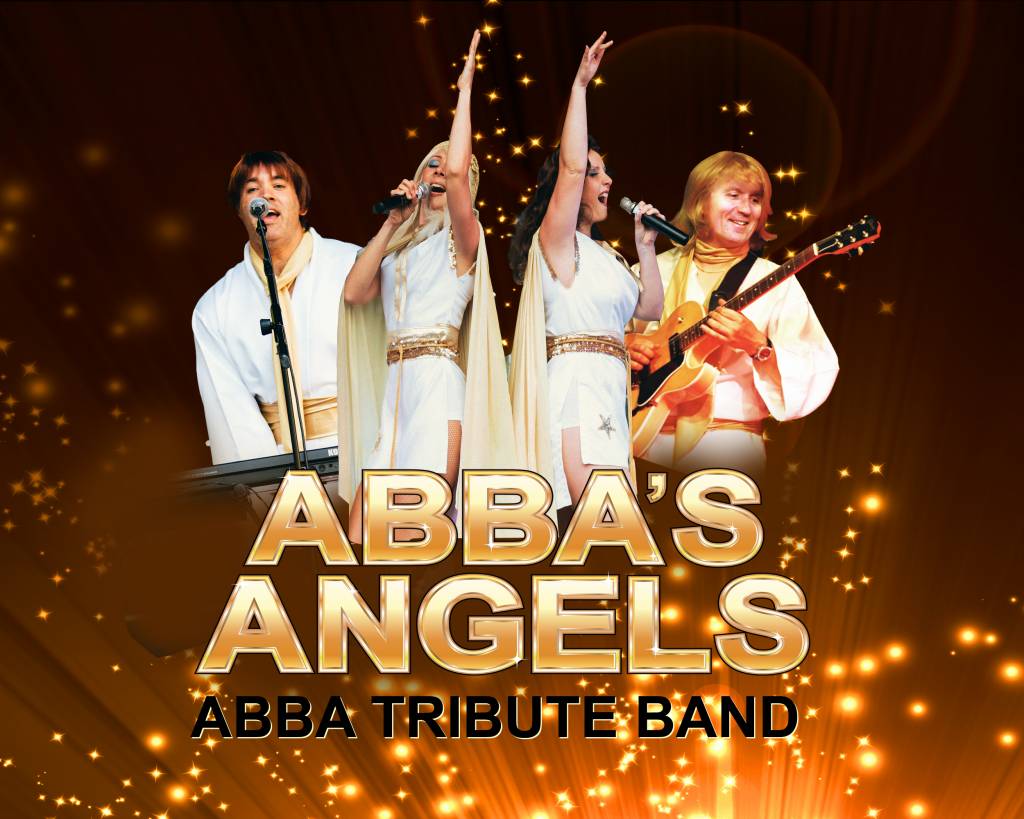 Here for one night only, join us and one of the UKs premier ABBA tribute bands for a night of singing and dancing to ABBA'S greatest hits! Get your dancing boots on for a non-stop night of great entertainment!

Featuring some incredibly talented singers and musicians they offer one of the most captivating and authentic tributes to one of the greatest bands of all time. This tribute evening will bring you back in time to an era of some truly fantastic music, all performed live by a 4-piece band.
ABBA'S Angels perform all the best known ABBA songs wearing painstakingly hand-made replica costumes with choreographed dance routines.

Why not make a night of it? Special Christmas accommodation rates are available for guests attending events who wish to stay overnight in one of our 28 en-suite rooms.

Christmas Tribute Night Menu
Homemade soup of the day
Creamy garlic mushrooms (V, D)
~
Roast turkey, sausage, bacon roll, lemon herb stuffing (G)
Baked salmon, coconut chilli cream (D)
Wild mushroom, asparagus strudel, tomato chive sauce (V, D, G)
Served with
Mixed roasted vegetables
New potatoes
Roast potatoes
~
Christmas pudding, brandy sauce (V, G)
Pink gin, raspberry crème brulee, shortbread biscuit (V, D, G)
D – contains dairy, G – contains gluten, SF – contains shellfish, N – contains nuts, V – suitable for vegetarians, VG – suitable for vegans & vegetarians
Glen-Yr-Afon House Hotel and Clarkes Restaurant makes every attempt to identify ingredients that may cause allergic reactions for those with food allergies. Every effort is made to instruct our food production staff on the severity of food allergies. However, there is always a risk of contamination. There is also a possibility that manufacturers of the commercial foods we use could change the formulation at any time, without notice. Customers concerned with food allergies need to be aware of this risk.