Friday 30th November 2018 – Dirty Dancing and Grease (Rock 'n Romance)
Monday 17th December 2018 – Blues Brothers (Brothers of Blues)
Wednesday 19th December 2018 – Elvis (Darren 'Graceland' Jones)

£42.50 per adult
£21.25 per child (aged 8 and under)

Our Christmas Party Nights and Tribute Nights are a great night out to enjoy with friends or family. When you arrive all you need to know is the name of your table and we will show you to your seats! The dress code for our Christmas Party Nights is usually smart casual, but if you are daring enough, fancy dress is always an option!
A warm welcome awaits you between 7-7.30pm and dinner will be served at 8pm. Music will follow and continue until 12.30am.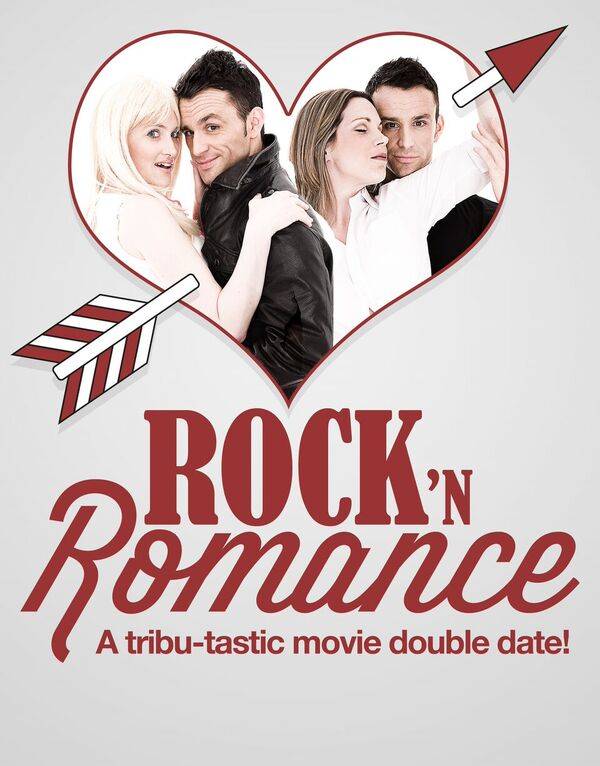 Rock 'n Romance's Tribute to Dirty Dancing and Grease
Friday 30th November 2018 - 5 course dinner- £42.50 per person
A 'tribu-tastic' movie double date! The evening kicks off with Dirty Dancing as their very own Johnny and Baby re-live the greatest moments from the film.. They'll invite you all onto the dance floor to teach you some of those famous moves so you too can pony along with the Love Man or try out some of your own - dirty dancing style!

But the fun doesn't stop there! You will then be treated to a second show taking you back to school again where you'll be rocking and rolling all night long. Get ready to sing your heart out to Hopelessly Devoted and brace yourself for the hand jive – it's fast! With high energy routines, plenty of audience participation and outstanding live vocals (yes they are singing live) these shows go together to give you the time of your life!



Brothers of Blues Tribute to the Blues Brothers
Monday 17th December 2018 - 5 course dinner- £42.50 per person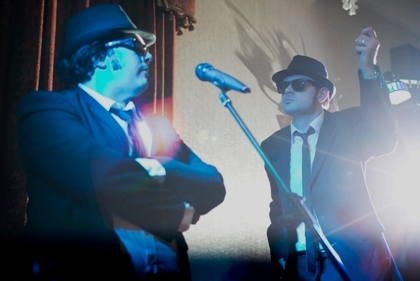 On Monday 17th December 2018, we look forward to welcoming back Brothers of Blues with their excellent tribute to the Blues Brothers.
The Brothers of Blues, Blues Brothers Tribute act have a long association with the Hotel. We are delighted to welcome them back for this very special Tribute Night and again as the entertainment for our New Years Eve Gala Ball.

The Blues Brothers were an American blues and soul revivalist band which was founded in 1978 by comedy actors Dan Aykroyd and John Belushi as part of a musical sketch on Saturday Night Live. Belushi and Aykroyd, respectively in character as lead vocalist "Joliet" Jake Blues and harmonica player/vocalist Elwood Blues, fronted the band, which was composed of well-known and respected musicians.
Jake and Elwood will entertain your guests with all the hit songs from the Blues Brothers films, including some crazy dance routines! Songs include Everybody Needs Somebody, Shake A Tail feather, Jailhouse Rock, Sweet Home Chicago...... and many more!

Darren 'Graceland' Jones' Tribute to Elvis
Wednesday 19th December 2018 - 5 course dinner- £42.50 per person

O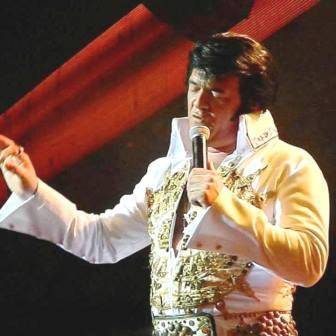 n Wednesday 19th December 2018, we will be welcoming back - Darren 'Graceland' Jones - a fantastic Elvis Tribute night of entertainment to celebrate the festive season.
Elvis Presley was an American singer, musician, and actor. Regarded as one of the most significant cultural icons of the 20th century, he is often referred to as the 'King of Rock and Roll' or simply 'the King'.
A local artist, Darren not only aims to give a likeness to Elvis but adds showmanship and humour to his act, whilst staying respectful to his hero. He has worked hard at his tribute and recently received many accolades.
This show features a selection of hits from 'The King' including Heartbreak Hotel, Viva Las Vegas, In the Ghetto and Suspicious Minds.

Why not make a night of it? Special Christmas accommodation rates are available for guests attending events who wish to stay overnight in one of our 28 en-suite rooms.