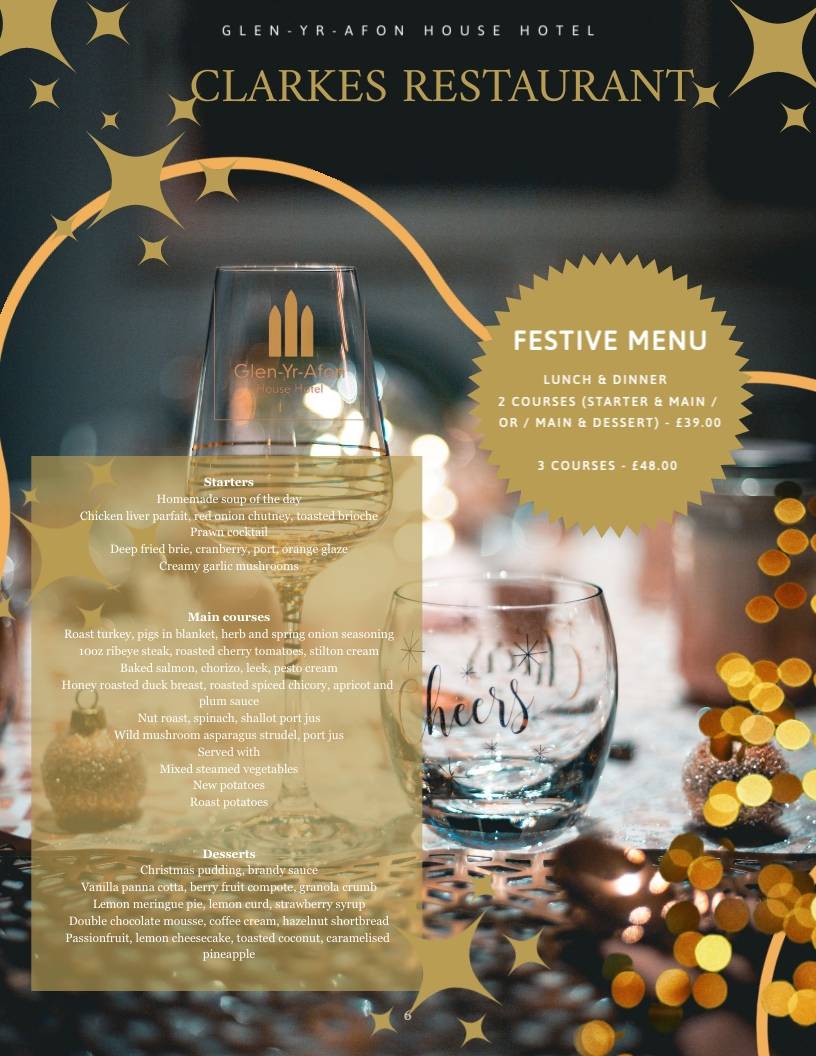 2023 CHRISTMAS MENU NOW AVAILABLE

Whether you are joining with colleagues, family or friends for a festive lunchtime treat, at the Glen-Yr-Afon House Hotel you will find tasty cuisine, outstanding wine, a fantastic festive atmosphere and the warmest of welcomes. Our professional chefs team will cater for your every requirement and make your Christmas get together more memorable. With excellent service and great food it is the perfect occasion to get together.
We don't open for lunch on Christmas Day or Boxing Day - this is when our hard-working team take time to spend with their families.

Let us provide you with our festive hospitality for your family and friends where we offer a choice of dishes with all the trimmings!

We provide a helpful support to party organisers - our team will help provide advice regarding special dietary requirements etc. All bookings will be subject to our Terms and Conditions.
For those attending our Christmas lunchtime dining, transportation is advised to be arranged for no later than 5pm.